Sports
Front and Center: Havoc in Women's Soccer
As the Women's FIFA World Cup approaches, Columnist Melanie Schwimmer '23 reflects on how exploitative working conditions have interrupted teams' preparations for the event.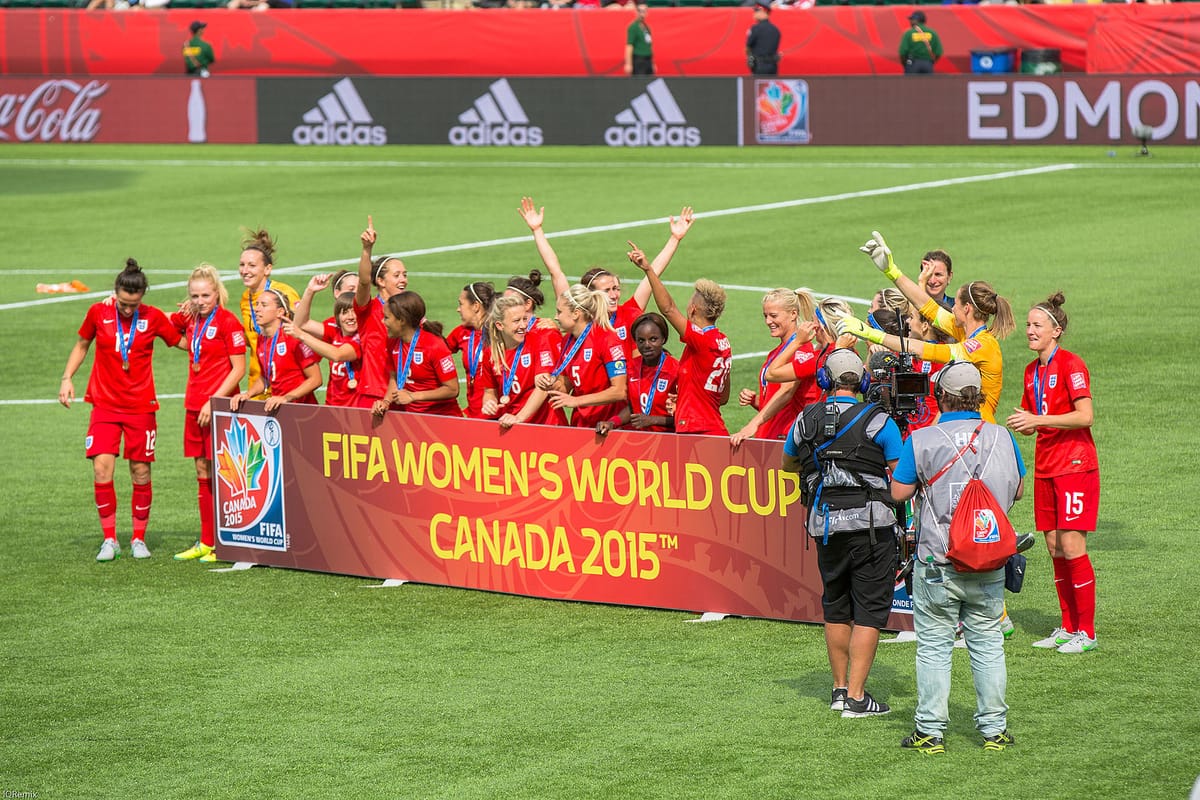 In July 2023, Australia and New Zealand are set to host 32 women's soccer teams in the largest women's sporting event in the world — FIFA's World Cup. In a year that is supposed to celebrate the best of women's sports, we are instead seeing the unraveling of teams due to abusive coaching and limited economic support from their federations.
In the past year, I have written about  the sexual and emotional abuse and overall dangerous working conditions in women's soccer worldwide, which has already led to 15 Spanish National Team Players refusing call-ups. While some steps have been made, including the equal pay settlement in the United States Federation, it is clear that as a whole women's soccer has a long way to go toward a safe and equitable environment.
This past week, the Canadian Federation threatened the reigning Olympic Gold Medalists, the Canadian Women's National Team, with a lawsuit if they did not call off their strike, and three of the best players on the fifth-ranked French Women's National team, including their captain, announced they would not play in the World Cup if conditions continued. The players from the Canadian and French national teams join those of Spain, Chile, Colombia, Norway, and The United States in protesting their own federations in the past few years.
On Feb.10, the players of the Canadian Women's Soccer Team went on strike before the She Believes Tournament and put out a group statement that condemned their federation for budget cuts to their program. The statement declared "the Women's National Team players are being told to prepare to perform at a world-class level without the same level of support that was received by the Men's National Team in 2022, and with significant cuts to our program — to simply make do with less." The Women's Team players have not been paid for any of their labor in 2022 or 2023, have had to fly coach, and have insufficient coaches and medical staff.
Two days later, the players announced that they were going to play in the tournament as the Canadian federation threatened them with a multi-million dollar lawsuit that they could not afford to defend. The team wore their training gear inside out to hide the Canadian Flag and dawned purple "Enough is Enough" shirts before their games.
Canadian star and reigning National Women's Soccer League (NWSL) champion with the Portland Thorns, Jeanine Beckie, expressed her frustration exclaiming, "It's a fight that women all over the world have to partake in every single day, but quite frankly, we're really sick of it. And it's something that, now, I don't even get disappointed by anymore. I just get angry about it because it's time. It's 2023. We won the damn Olympic Games. We're about to go to the World Cup with the team who could win it. So we expect to be prepared in the best way possible."
For Beckie and countless other Canadians who play their club soccer in the NWSL, they have gone through abuse, harassment, and mistreatment at the club and country levels. The Portland Thorns in particular have had two head coaches and an assistant coach fired for sexual misconduct, the owner of the club forced to sell for covering up misconduct, and their head  athletic trainer facing jail time for giving a player codeine without their consent.
As the Canadian labor and civil rights struggle continues, French Women's National Team Captain Wendie Renard announced on Friday, Feb. 24 that she would not play in the 2023 World Cup because she "can no longer support the current system." Two additional players, Marie-Antoinette Katoto and Kadidiatou Diani, followed Renard's lead and announced they would also not play in the World Cup unless necessary changes were made. Their statements came three days after the French team won the Tournoi De France. Diani and Renard were both ballon d'or nominees this past year.
The French Football Association made a statement that they would meet and take up the issue with the executive committee, but in a clear condemnation of the players stressed that "no individual is above the institution that is the French national team."
While the players did not specify their demands, they made it clear that the management of the team negatively impacted their mental well-being. Players and analysts have criticized French head coach Corrine Diacre since her appointment in 2017. In particular, she has opted to leave star players, including two of the best players in the world, Amandine Henry and Eugénie Le Sommer, off rosters due to supposed disputes. On Monday, Feb. 27, Mohammed TER Paris reported that Diacre will step down as the national team manager, but this has not been confirmed as of now.
In the wake of Renard's announcement many soccer stars voiced their support for the French captain. Ada Hegerberg tweeted "How long will we have to go through these lengths for us to be respected? I'm with you, Wendie, and with everybody else going through the same processes." Hegerberg won the ballon d'or in 2018 and decided to not represent the Norwegian national team in the 2019 world cup as a form of protest due to how they treat women's soccer. Yuki Nagasato, 2011 world cup winner with Japan, announced that she stepped away from the Japanese women's national team in 2016 due to lack of respect from the federation but felt that she could not speak out at the time. Nagasto came forward with her story to support her fellow soccer players.
Nakasato's message was clear: "Now Time to act, yes and speak louder!" For many people, women's sports are the place they can point to about the ongoing fight around workplace gender equity and the quest for equal pay. Sport issues are equity issues. The recent brave stances of women athletes around the world calling out their employers and demanding change can inspire all of us to call out continued workplace injustice. As women and nonbinary athletes around the world take the brave stance, speak loudly, and call out their employers, it is imperative that we amplify their voices.
Front and Center would like to conclude by sharing that Brittney Griner is back home with her family and will be playing again in the upcoming WNBA season.