Arts & Living
Harlem Renaissance Celebrates Black Culture and Hollywood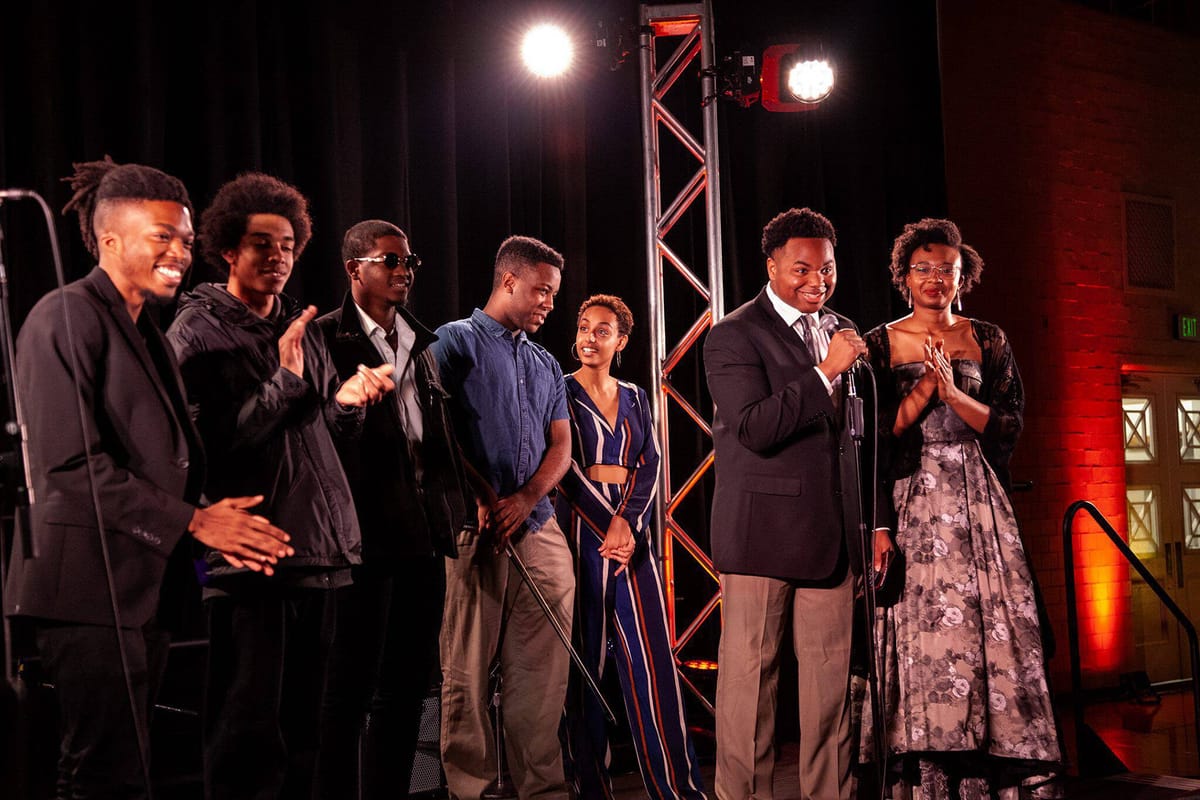 This past Saturday, Oct. 27, the Black Student Union (BSU) held its annual Harlem Renaissance in Alumni Gym. The semi-formal event, which occurs every Family Weekend, is a place for black students and their families to come together and celebrate black culture and excellence through food and performances from Amherst students. This year's theme, "Black Hollywood," recalled the success of black people in the entertainment industry. In the spirit of the theme, all guests entered the event on a red carpet, on which they were met with flashing lights. Images of various black actors and actresses — both past and present — adorned the top of each table.
The evening's performances began with a striking trio of poems from Kalidas Shanti '22, followed by a rendition of Stevie Wonder's "Isn't She Lovely" by Abigail Mesfin '20. Stanley Jackson '22 and Mal (Amal Buford '19) each performed raps that differed in sound, but both had the audience members nodding their heads to the beat.
The closing performance came from Alistair Edwards '22, who began with an anecdote about his experience street performing over the summer. He proceeded to play a mesmerizing rendition of Alicia Keys' "If I Ain't Got You" on his electric violin, after which the audience demanded an immediate encore. Edwards acquiesced, creating a beat on the spot and playing Ed Sheeran's "Shape of You," which smoothly transitioned to Michael Jackson's "Smooth Criminal." During the performance, several people began to approach the stage and leave money at his feet, as a reference to his street performing past.
The evening was a success for both students, whether performing or observing, and parents in attendance. For Mesfin, showcasing her talents in this space was especially rewarding. "I had a great time performing, and I really appreciate the support I received," she said. "It's always nice celebrating the artistic talents of black students on campus and coming together as a community to do so."