Arts & Living
"House of Cards" Returns to Netflix with a Tumultuous Fourth Season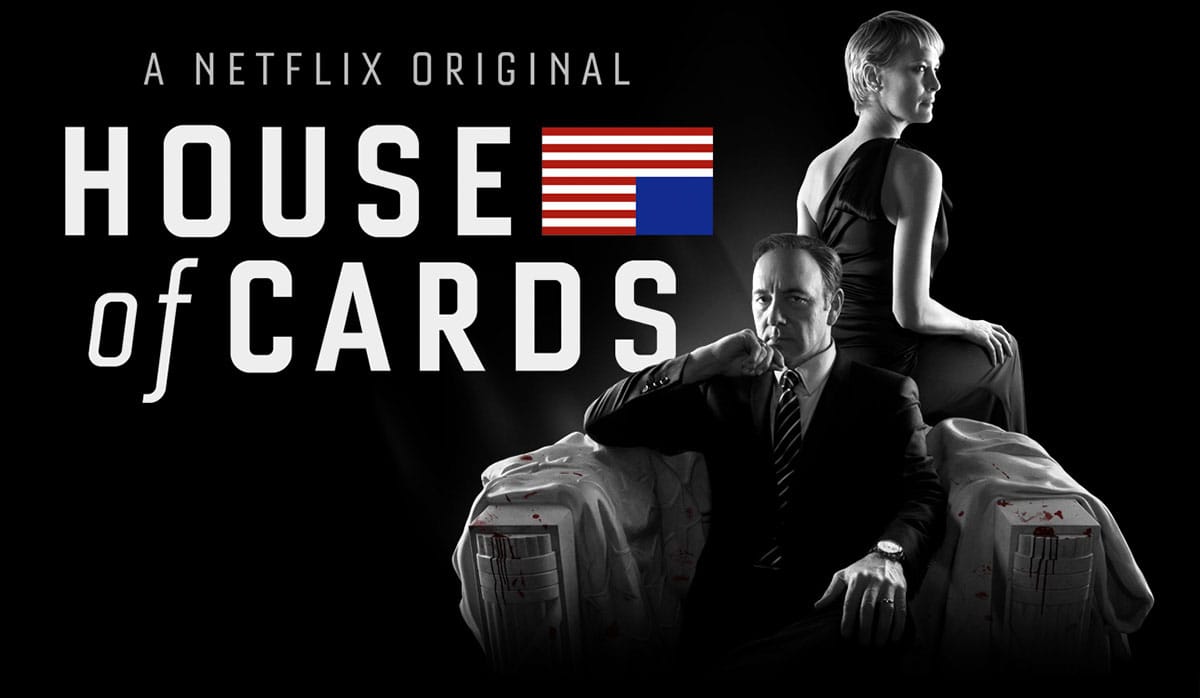 The long-awaited return of America's favorite fictional political animals has left "House of Cards" fans to their own devices as they take part in the annual binge-watching all 13 episodes of the new season on Netflix. The highly anticipated fourth season premiered on March 4, picking up after a nail-biting cliffhanger at the end of season three. As fans may recall, the season three finale ends after a very threatening argument in which Claire (Robin Wright) tells Frank (Kevin Spacey) that she is leaving him.
The first episode of the fourth season begins with the Underwoods, the show's protagonist couple, in the midst of Frank's 2016 presidential campaign. The show strongly suggests that the potential split of the first couple would single-handedly implode the Underwood 2016 campaign, and we know that Claire's popularity with the American public is a major pull for Frank's candidacy.
In season four, we continue to track the fallout of the Underwood marriage on the campaign trail, as many onlookers begin to question Claire's noticeable absence from Frank's side. Meanwhile, Claire's own plan of action for political power comes to fruition, and she sets her sights on an elected office.
The intentional sync of the "House of Cards" presidential race with the current presidential election makes for a particularly interesting season. However, after watching season four, I am sad to admit that villainous protagonist Frank Underwood seems less ruthless than in seasons past.
His newfound tameness, in my mind, might be an effect of comparing him to the real-life political circus in the presidential
primaries. As the absurdity of the current presidential race increases, Frank Underwood's character seems to enter into a new, more subdued form. This frightening correlation between politics and TV is underlined by Donald Trump's previous status as a reality TV star. I am certain that the writers of "House of Cards" did not anticipate the theatrics of the 2016 presidential race to be so extreme that they somehow make Frank Underwood look like a decent human being in comparison to some of the actual 2016 candidates.
For me, Spacey's character often served as the president of my nightmares — a politician with the worst morals among other morally-compromised politicians (read: he is a power-hungry sociopath). Clouded by my understanding of the current presidential race, Frank Underwood is no longer the wildly fictional villain I loved to watch. With the exception of being a murderer (I hope), he seems to be just as shady as some of the characters running for presidential office in real life.
It is, however, somewhat fun to compare the real presidential primaries with the primaries taking place in the shadowy world of "House of Cards." There are some striking similarities in the storyline (i.e. a KKK controversy, ISIS/ICO) that play out quite differently on the show than in real life. A slew of tumultuous events take place in each episode and make the show almost unbelievable and incredibly entertaining.
One notable quality of the show that continues to make "House of Cards" unique to real life, even in this wild political time, is the genuine mercilessness that the entire cast of characters continues to exude. In the universe of "House of Cards," we are exposed to the emotional and physical brutality that each character inflicts on one another behind closed doors. Season four has no shortage of this brutality, which makes it the same guilty pleasure for many of its fans.
Many staples of the show's subordinate cast return to enhance the new season's story line. Remy Danton (Mahershala Ali), Doug Stamper (Michael Kelly), Jackie Sharp (Molly Parker), Seth Grayson (Derek Cecil), Heather Dunbar (Elizabeth Marvel), Viktor Petrov (Lars Mikkelsen) and Raymond Tusk (Gerald McRaney) all make significant appearances. A few new faces are also introduced this season, like Claire's ailing mother, Elizabeth Hale (Ellen Burstyn), Texas Congresswoman Doris Jones (Cicely Tyson), Republican candidate Will Conway (Joel Kinnaman) and savvy political consultant LeAnn Harvey (Neve Campbell).
The mix of characters are involved in various important subplots this season, making a mark on how the Underwoods continue their marriage and campaign.
Ultimately, season four of "House of Cards" is a season you don't want to miss if you're a returning fan invested in finding out what happens after season three.
However, if you're a new fan, you might want to dedicate spring break to catching up on the last three seasons before you take the plunge into season four. Regardless, the new season of "House of Cards" makes this election cycle, on Netflix and in reality, all the more fun to watch.