Arts & Living
How to Get Creative at Val: Midterm Breakfast Edition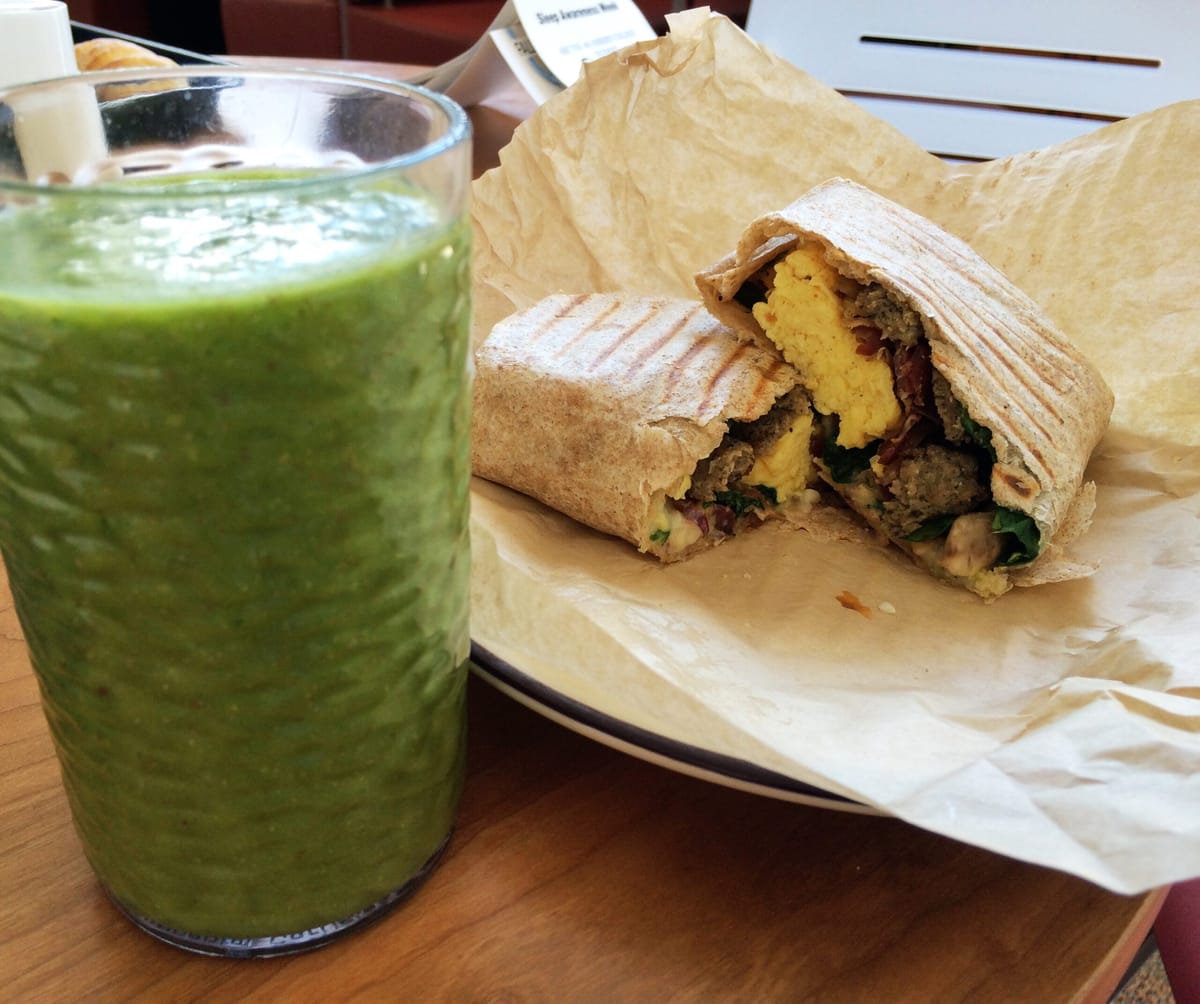 With spring break rapidly approaching and your workload undesirably mounting until the end of the year, it is crucial for you to get in the most important meal of the day: breakfast. The only way to balance those metabolism-defeating all-nighters is by consuming a nutritiously balanced breakfast. Below are a few recipes to spruce up your mornings and give you energy to keep up all your groundbreaking discoveries (or your history paper).
Southwestern Breakfast Burrito
1 large spoonful of scrambled eggs or
egg whites
2 sausage links, cubed, or 4 pieces of
bacon, also cubed
1 whole wheat tortilla
Black beans
Red onions (optional: cubed)
2 slices cheddar cheese, shredded (or
¼ cup of shredded mozzarella)
3 slices of jalapenos, cubed
1 spoonful salsa (optional)
A few dashes of Cholula
Salt, pepper, garlic powder and paprika to taste
Instructions: In a small container, stir a spoonful of salsa with a few healthy dashes of Cholula. Pour/grind equal amounts of freshly ground pepper, salt, garlic powder and paprika into a salad bowl and mix. Add scrambled eggs or egg whites to the bowl to combine with spice mixture. After cubing the sausage, onions, jalapenos, and cheddar cheese, mix these ingredients with the eggs, black beans and spicy salsa (this can also be used as a dip instead). Once the filling has been prepared, spoon the mix in a line slightly off-center on the wrap. Wrap the burrito by folding the sides across the line of filling so they nearly touch. Then, once the sides are folded in, bring the short side (bottom) of the tortilla that is closest to the filling up and over the sides while making sure to tuck in the ends. Roll the bottom of the tortilla up as tightly as you can, squeezing the roll back towards you as you go, trying to curve the rest of the tortilla around the wrap so it stays in place. Put on the panini grill for four to six minutes.
"(Vitamin)-C-ing Green" Smoothie
Spoonful of ice
A heaping bunch of spinach
Cup of mangoes
½ cup peaches
½ cup of pineapple
1 banana
½ a cup of rice or soy milk
Splash of orange juice
Tablespoon of honey
1-2 spoonfuls of flax seed
Instructions: Add all ingredients together and blend on high for 20-30 seconds, adding extra liquid as needed.
Ham & Swiss Croissant
1 croissant (white or whole wheat)
1 slice of Swiss cheese, cut in half
3-4 pieces of ham
Teaspoonful of dijion mustard (optional)
Instructions: Cut the croissant lengthwise. Spread a thin layer of Dijon mustard on both sides of the croissant (optional). Rip the Swiss in half and put each half on both sides of the croissant, layering the ham on top. Put in the panini maker (gently! It's only a croissant!) for 4-5 minutes or until the cheese begins to melt.