Arts & Living
"Hustlers" Takes Audience on a Thrilling, Risky Ride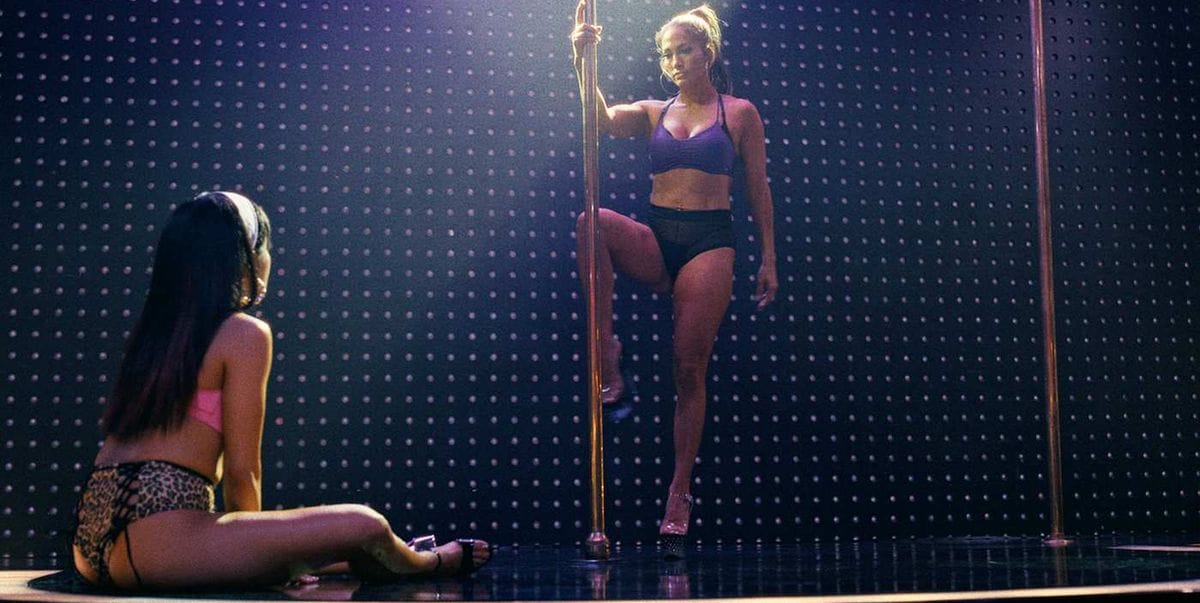 It's hard to call "Hustlers" a movie about stripping. Yes, the ensemble of characters is comprised of strippers at a strip club, most notably Constance Wu as Dorothy, the new girl in the club, and Jennifer Lopez as Ramona, both a motherly mentor and mafia leader.
But the cast spends little of the two-hour run time actually stripping. "Hustlers" doesn't even put the "hustling" at the forefront — as Dorothy and Ramona scheme to swindle Wall Street investment bankers and steal their coin.
Rather, the film focuses on the friendship (and ensuing tribulations) between Wu's and Lopez's characters; in this regard, the film blossoms with help from both of its leading actors.
However, it's hard to say that Wu fills her newbie stripper role in the movie with ease. Maybe it's because she's coming off of "Crazy Rich Asians" and "Fresh Off The Boat," both of which featured Wu in roles that are perfectly opposite to her part in "Hustlers."
Yet, during the film's most complex moments when Dorothy must navigate her complicated life, sometimes switching from working a minimum-wage job to popping champagne in an NYC penthouse and back within minutes, Wu shines.
On many levels, Lopez's emphatic Ramona is the star of "Hustlers."
Before the film, and even as the film started, I found myself anxious: how much would she be in the movie?
I thought it possible that JLo, the superstar that she is, could feasibly make up 20 to 30 minutes of the run-time, pushing the plot from behind the scenes.
This was not the case. Lopez is almost as present as Wu throughout the movie. And in all of her scenes — which start with an extended stripping sequence that shows off Lopez's fantastic pole-dancing abilities, cultivated from almost three months of preparation — Lopez's Ramona is electrifying, exerting a gravitas over her fellow strippers. Her sway spreads to the multitudes of "bro-y" men whom she twirls on her finger — and the audience as well. It's JLo, and she's never been better.
Her superstardom accentuates her power in the film — our impressions of her mirrored by her authority in the film.
Lopez shows fluency and awareness in her scenes, from galavanting and having heart-to-heart's with Wu, to walking around the club with her entourage, pushing through glittery curtains montage-style (there is a lot of this) and even working at The Gap at one point, folding jeans.
Seemingly, she is responding to claims that she can't act. Maybe it's because she is, in a way, playing herself in this movie; regardless, she has never been better in any medium.
I'd like to say that the film addresses body positivity, race and the portrayal of strippers and sex workers; however, it falls short here.
At the film's start, a scene features the full cast of strippers getting ready backstage, scantily clad and diverse in race and body type. As Wu walks the floor, also early in the film, a man calls her "Lucy Liu," poking at Hollywood's restricted portrayal of Asian women, especially in the mid-2000s, when the film is set.
Beyond this, diversity is only maintained by the continued presence and endurance of its diverse cast, which is still admittedly more than what many films today attempt.
Wu's and Lopez's characters are only strippers in name, and both refuse to cross the line into prostitution, even when times get tough. It's hard to think of them as sex workers as they lavishly party in Ramona's penthouse.
And by the time they start preying upon their victims, they don't really do any stripping. Instead, they're businesswomen and masters of their field. The film draws connections between the type of theft these women do and the financial crisis caused by Wall Street firms in 2008.
Ramona defends her crimes in the film by asking Wu (and the audience) to look at where the endless bank accounts of their clients (or victims) come from: stolen money taken from the American people. Instead of khakis, suits and mortgage-backed securities, these women have Louboutin heels, chinchilla-fur coats and MDMA. Both steal, taking advantage of American's modern corporate extravagance.
The only difference is, as Lopez says in the movie's final moments, the men continue to get away with it. But "Hustlers" invites this political conclusion while maintaining its playful and joyous style, a seamless integration that makes the movie a serious contender for awards this year.