News
International Students Lose Jobs Over Work Authorization Delays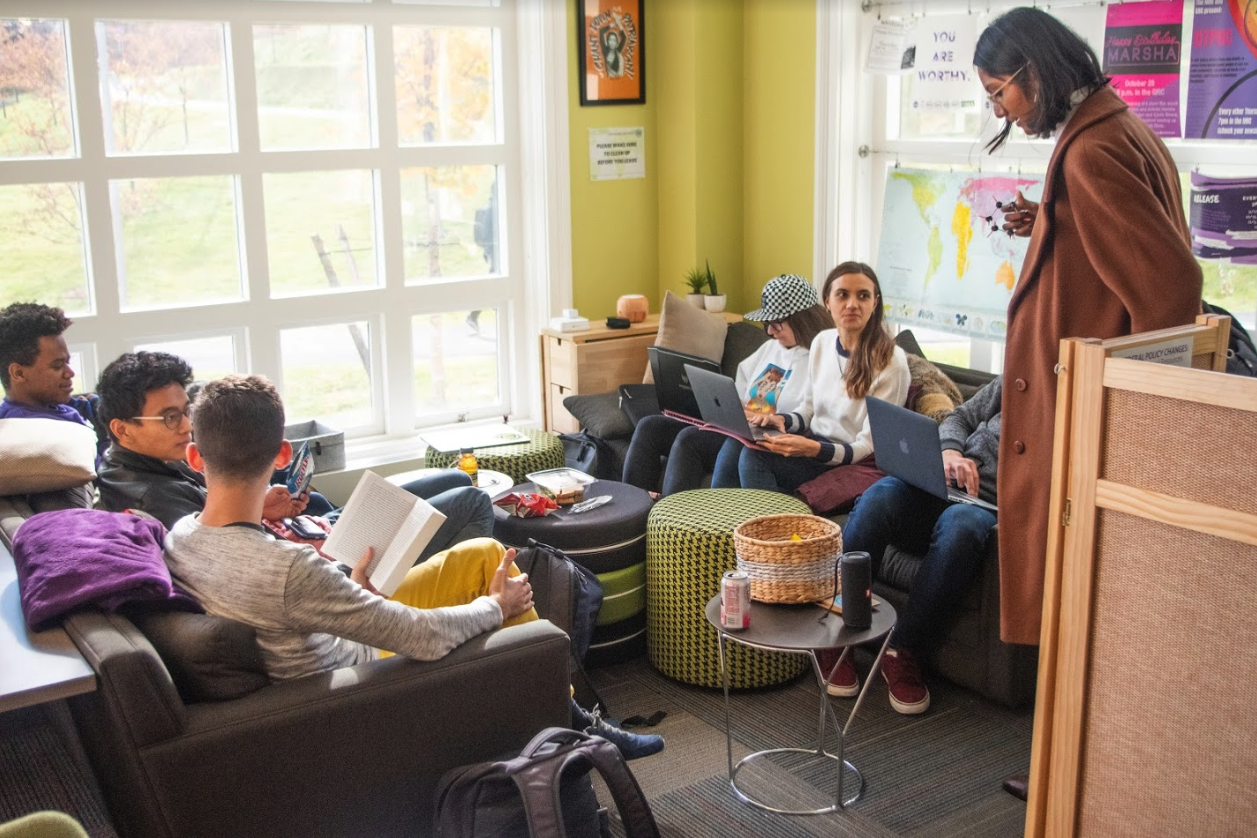 When Tristan Sithole '21, an international student from Zimbabwe, arrived in Nashville for his summer internship with the accounting firm Deloitte, he expected to quickly get involved with his work. There was one obstacle in the way: he had not received his employment authorization document (EAD) from U.S. Citizenship and Immigration Services (USCIS) and was not legally allowed to start work.
Like many of the other 51 international students and alumni, according to the Center for International Student Engagement (CISE), who applied for work authorization with Optional Practical Training (OPT) — one of the two types of work authorization afforded to students on an F-1 student visa, the most common immigration status for international students studying in the U.S. — Sithole thought he would receive his EAD before his internship started. He submitted his application early on March 5, following the guidelines that suggested he apply no earlier than 90 days before the date he expected to start work. Yet, it was only on June 28 that he finally received his EAD in the mail, four weeks after his internship's scheduled start date.
"It's the worst feeling. A friend of mine who had an internship with Microsoft actually lost the internship because of the delay. So I was really scared myself that I would lose my internship," said Sithole. "And of course, there's the financial burden as well. I had already moved to Nashville at that time, and I was just paying rent without actually working. I had nothing to do."
Sithole is one of thousands across the country affected by delays in OPT processing, which now takes anywhere from "three months to closer to five months," according to Director of International Student Engagement Hanna Bliss. The delay is especially concerning for to-be graduates seeking Post-Completion OPT, since the USCIS disallows applications more than 90 days before graduation.
Due to the extended waiting period, a number of students and alumni have had their internship or job offers rescinded, their employers unable to handle the burden of an extended absence. Matthew McShane '21, an international student from Scotland, lost his internship due to the delay, only receiving his EAD on Aug. 2. He resorted to unpaid internships to fill the rest of his summer. Unpaid internships do not require work authorization for students on an F-1 visa as long as the internship meets certain federal requirements.
"They basically said to me, 'Okay, we'll give you until June 6. If you don't have it by then, there's nothing we can do. We just can't support you as an intern,'" said McShane. "There was maybe one person out of around 40 international students [from Amherst] that got their OPT by June 6, no matter how early they applied."
"Part of how international students are dealing with [the delays] is by doing unpaid internships, and I think it's a little bit unfortunate," McShane added. "A lot of people are basically forced to work for free because that's the only thing they have to get experience and funding for the summer. I was set to make $8,000 or $9,000 from my old internship program, and at the place I'm at right now, I'm making nothing and spending money on rent and things like that … It's just rubbish."
In late June, the college approved the use of Curricular Practical Training (CPT) — a work authorization option granted only if work is integral in some way to the curriculum in the applicant's degree — on an emergency basis as a response to the delays. Whereas OPT takes several months to approve, CPT typically only takes a few days. However, CPT is only available for returning students. As reported by the Center for International Student Engagement (CISE), seven students, including Sithole, were able to start their internships using an emergency CPT option. In an email interview, Bliss said the internships "will be folded into and academically reflected upon via half-credit Special Topics courses in the fall."
Some students want the college to implement a more permanent CPT option if delayed processing continues in the future. Bliss herself notes that "we should expect similar OPT processing times next year."
In a private letter signed by eight international students affected by the OPT delays and directed to college administrators, students urged the college to consider "the prospect of enlarging the Amherst CPT program to enable international students to pursue their summer academic pursuits and avoid the undue financial burden imposed on the students as a result of the USCIS delays."
The letter cited a number of other institutions with a similar liberal arts focus that have "managed to offer CPT," including Yale and Columbia — both of which established permanent CPT programs in response to the delays this past summer. Smith and Hamilton also have preexisting CPT programs. Colleges oriented toward the liberal arts often disallow the use of CPT because their curricula do not require practical experiences like internships.
"The CISE has had conversations about CPT with the Provost's Office, particularly as OPT processing times have generated a level of urgency around eligibility for summer practical experiences for those in F-1 status," Bliss wrote. "Because CPT is work authorization for off-campus practical experiences that are folded into a student's academic studies, curriculum drives this conversation. The Committee on Educational Policy (CEP) will closely examine all aspects of CPT this fall."
Although the delays significantly worsened this year, issues with OPT processing were prevalent in years past. Yannis Kalogiannis '19 described how he "anticipated OPT problems last year," prompting him to request starting his internship in July. Even so, the delayed start date wasn't enough.
"When my internship was supposed to start, my OPT was still not approved, so I had to postpone my job start date. As you can imagine, it was very stressful," said Kalogiannis. "I tried to go to the USCIS center in New York and had a terrible experience waiting and being completely brushed off by the people there. I remember that the official said to me, 'Many people lose their jobs because of this every year.'"
According to USCIS, OPT delays are mainly a byproduct of surges in applications. Others, however, are skeptical.
In a letter sent this past May to New Jersey congressional delegates, 29 New Jersey universities voiced concerns about immigration policy and noted that "the total time it takes the federal government to process foreign visas has increased by 46 percent over the past two fiscal years" while "new foreign student enrollment for undergraduate programs in the U.S. has decreased by 8.9 percent since the 2015-16 school year." The letter connected the OPT processing delays to more well-known shifts in immigration policy, such as "the rescission of the Deferred Action for Childhood Arrivals program or the travel ban … Taken together, they create a frustrating and sometimes hostile environment for those wishing to live in and contribute to our communities."
In a House Judiciary subcommittee hearing on immigration policy held on July 16, Rep. Zoe Lofgren (D-CA) also linked the increase in OPT processing times to higher barriers in immigration and visa processing across the board, such as a surge in the rate of H1-B visa denials, which has gone from 13 percent to 32 percent in the past two fiscal years. USCIS officials responded in the hearing that changes in administrative interpretation — a number of which have been implemented in recent years — mean that they "have to educate the public on what the requirements are as [they] now understand them," leading to a temporary period of instability.
"For recent graduates with pending Post-Completion OPT applications, there are no alternative types of work authorization that can be issued by the CISE team, and the USCIS has been relatively unresponsive to requests to expedite pending OPT applications," said Bliss. "It can be a really difficult situation."