News
John Lithgow Speaks at Johnson Chapel Jones Library Fundraiser
The actor, songwriter, and author John Lithgow spoke at Johnson Chapel at a Sept. 30 fundraiser for the renovation of the town of Amherst's Jones Library. He read from his work, entertained with humorous stories, and extolled the value of local libraries.
The award-winning actor, songwriter, and author John Lithgow entertained a greater Amherst community audience with stories from his career in the entertainment industry at a Sept. 30 event hosted in Johnson Chapel. It doubled as a fundraiser to renovate and expand the town of Amherst's Jones Library.
Best known for his roles as Winston Churchill in Netflix's "The Crown," the voice of Lord Farquaad in "Shrek," and Reverend Shaw Moore in "Footloose," Lithgow proved a huge attraction for residents of Amherst. The chapel was almost at capacity.
Before Lithgow took the stage, Austin Sarat — professor of jurisprudence and political science as well as chairman of Jones' board of trustees — delivered an introductory speech.
Sarat began by addressing the ongoing $43.95 million Jones Library building renovation project. The project includes both interior and exterior renovations, as well as multiple additions.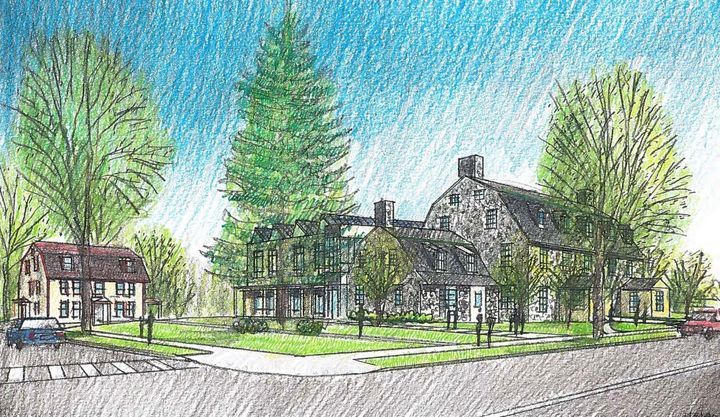 Public libraries, Sarat added, are at a pivotal moment. "We live at a time when the work that libraries do to ensure the free flow of information and the availability of books and ideas is under attack across the country," he said.
Sarat praised the crowd for their support of the project. This event alone raised more than $12,000 toward the library's renovation, he said.
Many of the event's attendees were regular visitors to Jones who were enthusiastic about supporting the renovations.
"I'm a big fan of the library and a regular patron," said Dan Parker, a town resident. "I've volunteered at the library in the past and just wanted to come out and [thought] this would be a great event to help support."
After Sarat's brief introduction, Lithgow opened by explaining his personal stakes in the project. His parents lived in Amherst for several years and his brother, David Lithgow, has lived with his family in Amherst for more than 40 years.
"He obviously really loves the library, too," said Pam Mandler, a local and frequent Jones visitor. "He has some connection to the area. He supports what libraries do overall and was very blunt about asking for money to support the project."
Lithgow had toured Jones before coming to speak. He said that it was clear the library was in dire need of long-overdue renovations.
"A community that doesn't take care of its library is a community that doesn't take care of its soul, and that's what has got to happen here," Lithgow said.
He further encouraged attendees to contribute to the payment needed for the project and mentioned his own plan to "write a big check before I leave town."
Supporting the library wasn't the event's only draw. An evening with the comically-inclined Lithgow was sure to provide some late-night entertainment for Amherst residents.
Lithgow shifted gears from support of the library to a more light-hearted series of comedic stories that he shared with the crowd.
From stories about his role in the film "The World According to Garp" to reading excerpts from his book of satirical political poems, Lithgow drew nonstop laughter from the audience.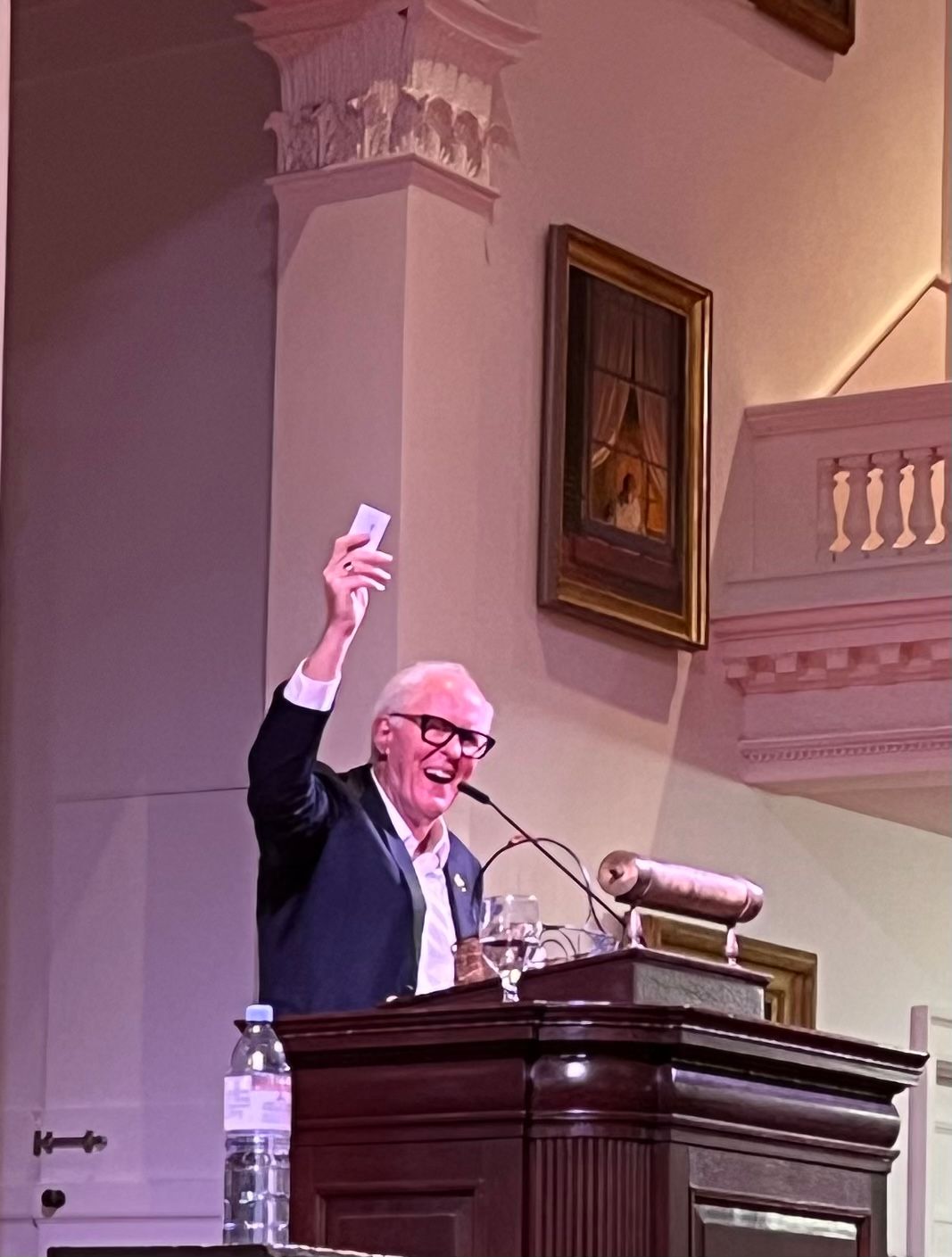 Lithgow first shared one humorous interaction with a couple and their five-year-old son, who had starred as the baby at the beginning of "The World According to Garp." The couple told their son, "This man was in your movie." The five-year-old, Lithgow joked, had a fully developed actor's ego. Lithgow described how the child had "sized him up" and how he could feel an "air of condescension."
Lithgow continued by reciting two verses from his book, "A Confederacy of Dumptys: Portraits of American Scoundrels," to the crowd. The collection features rhyming satirical poems about past United States political figures and their controversies.
A crowd favorite that drew many laughs centered on Vice President Spiro Agnew, and touched on Watergate and the vice president's failures. One line read, "Faced with facts too incontestable to fight, he struck a deal with Elliot to vanish in the night. No prison term, no recompense, his felonies ignored. His punishment, a soul disgraced, replaced by Gerald Ford."
In the final story he shared with the crowd, Lithgow explained how a hostess came up to him while eating breakfast in his Boston hotel and told him he reminded her of actor and comedian Charles Grodin. Lithgow responded by saying people have told him he "looked like John Lithgow" — to which the hostess confusedly replied that she had no idea who that is.
"He just nailed it out of the park," Parker said. "It was so much fun and he was so funny and just seemed so human and relatable. It seemed like everyone had a great time."