Arts & Living
Kid Stuff: Children's Book Illustrators Showcased in Northampton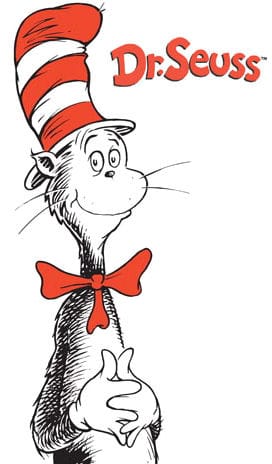 For many of us, childhood is a time of innocent detachment from the woes of adult life. For children, anything is possible; the world feels like a magical place even on the dullest days.
But that doesn't mean that childhood is free from darkness. As Stephen King puts it in "'Salem's Lot," "There is no group therapy or psychiatry or community social services for the child who must cope with the thing under the bed or in the cellar at night, the thing which leers and capers and threatens just beyond the point where vision will reach." Believing in everything is both a blessing and a curse.
I was reminded of this unsettling fact during my recent trip to the R. Michelson Galleries in Northampton, where the "Illustration" exhibit causes these complicated childhood emotions to resurface. This exhibit displays the original artworks of dozens of famous children's books illustrators, including but not limited to Dr. Seuss, John Bemelmans Marciano (of the "Madeline" series), Maurice Sendak, Eric Carle and Trina Shart Hyman (of "Saint George and the Dragon").
I found myself thinking about children's books in a new way. These books capture the essence of childhood, and the artworks within the texts are no small contributors to the emotional quality that these treasured works hold.
In the spirit of learning to read, the word usage is limited, frank and often monosyllabic. Yet what the written tale leaves out, the illustrated one completes and enhances. Illustrations anchor children's stories in a fantasy world in which anything is possible — this, ironically, does not make the stories any less honest.
A good portion of the exhibit was dedicated to the prolific artistry of Theodore Geisel, more commonly known as Dr. Seuss. I tend to think of him foremost as a writer — a brilliant one — but in many ways, thinking of him as only a writer ignores the full extent of his gift. Within this exhibit, I came across works featuring some familiar characters, including Horton conversing with his Who, the "Cat in the Hat" and the notorious Grinch.
I saw sketches of Sam I Am during various stages of his green eggs and ham sales pitch and the Lorax perched atop a lone Truffula tree. Other artworks, however, featured characters that I knew not to be specifically tied to any one of his books.
Regardless, these works of art managed to capture the indescribably twisted spirit that runs through all of his stories.
One in particular that stood out was the painting titled "Cat From the Wrong Side of the Tracks." It depicts a cat, animated by a ghastly luminescence, posed in front of a snake-shaped pool table. He possesses a maniacal, humanlike quality that many of Seuss's characters are known to have. The cat is as dreadful as he is amicable. (Remind you of any other cats in the Seussian collection?)
Overall, there is a reiteration in these paintings of what earned Geisel his fame — fictional animals and sceneries, absurd yet light-hearted experimentation with color and a gentle nudge towards certain darker messages about the fate of humanity (what will we do when all the trees are gone?!) Bear in mind that these messages do resonate with young readers more than adults often give them credit for.
Despite the fact that Hyman and Marciano are artists with less name recognition than Geisel or Sendak, I instantly recognized their illustrations. To be clear, the specific paintings were entirely new to me.
However, I had unmistakably seen these worlds before, these mystical alternate realities that can only be attributed to the hands of a very gifted children's book illustrator. In a strange way, these worlds seemed to belong to me.
Marciano's painting, "Madeline and the Cats of Rome," created a Rome reminiscent of his renditions of Paris — candy-colored buildings, oval-faced schoolgirls and an imperfectly sketched sun.
Curated by gallery owner Richard Michelson, the R. Michelson Galleries offer a variety of additional exhibits. I will be sure to examine them in more detail on a second or third trip. Needless to say, the one gallery I ventured into did a remarkable job of recreating the nightmarish daydream of childhood. As children, we lack vocabulary for the things that make a childhood so scary, yet wonderful and magical at the same time.
The monsters that live under our beds, whether they are friendly or menacing, are gently dismissed by our loved ones and eventually, we grow up.
Revisiting the artwork from our favorite childhood stories has the powerful capacity of reorienting us back to a darker, messier time in our lives, as well as a more boundless and majestic one.
I'd highly recommend a visit to R. Michelson Galleries' "Illustration" exhibit for anyone with a mild case of nostalgia — or anyone merely interested in day tripping through some psychedelic art.