Arts & Living
Lil Peep's Death Sparks Talk About Destigmatizing Mental Illness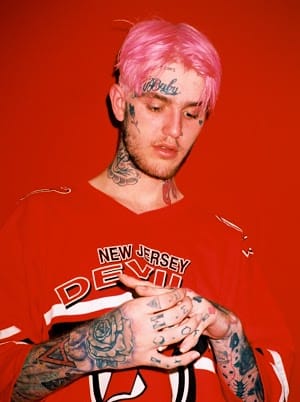 On Nov. 15, at the tender age of 21, the rapper known as Lil Peep died on his tour bus. His tragic death, reportedly caused by an overdose, leaves the music community as a whole with more questions than answers and forces both artists and fans to reevaluate their roles and obligations to each other.
Before he died, Lil Peep released a series of Instagram posts in which he took a pill and announced that he had consumed six Xanaxes. This display of unchecked consumption is not necessarily unique; rappers frequently post videos and photos on social media that depict or suggest drug usage, especially that of marijuana. These same artists also frequently reference and celebrate these drugs in their music. This publication of abuse was and is especially dangerous, considering that Lil Peep's fan base consisted mostly of young people. However, it is both shortsighted and insensitive to blame Lil Peep for setting a bad example. To understand and evaluate his actions, one must consider how both celebrities and regular civilians confront the topic of mental health.
Lil Peep admitted both in Twitter posts and in interviews that he struggled with depression. Back in January, Lil Peep told "Pitchfork" in an interview: "I suffer from depression. Some days I wake up and […] I wish I didn't wake up. Some days I'll be really down and out." He had also posted tweets admitting that he has issues, like one from July 27, 2016 that simply read "I'm suicidal," followed by a smiley face emoji. These were not a series of innocuous passing comments that casually explained a minor dip in his mood; rather, those closest to him were aware of his mental illness and seriously worried about him. He claimed that "everyone always begged him to [go on medication]" for his depression, but he preferred to take non-prescription drugs to take the edge off. Because of this decision, his passing sadly did not come as a surprise to his inner circle. After his death, his manager tweeted: "I've been expecting this call for a year."
Lil Peep's family and friends set an excellent example for what one is supposed to do when their loved one shows signs of suffering from a mental illness. They took his feelings seriously and did their best to take him to a doctor, who could better assess his illness and prescribe him medicine. The fact that he refused help may have been related to the stigma surrounding mental health, a stigma that dictates that individuals, especially men, should be able to conquer their demons alone.
Lil Peep isn't the only artist to reveal his personal struggles to both those closest to him and his fans. Both Kid Cudi and XXXTentacion, two artists from different generations of rap, have publicly disclosed their battles with depression. However, they chose starkly different methods: Cudi posted a thoughtful essay on Facebook directed at his fans while XXXTentacion has made passive and suggestive remarks about ending his own life, both in his music and on social media.
Kid Cudi's post serves as an exemple of the positive power that can be exercised using the platform of fame. By expressing his vulnerability, Cudi demonstrated to his fans, especially his teenage fans who are at an especially impressionable age, both that it's OK to admit that you have a problem and that you're not weak for seeking help. Unlike many places on the internet, where people spew hatred behind the safety and anonymity offered by their monitors, Cudi's post has garnered almost 600,000 likes and elicited thousands of positive and supportive comments, such as: "While not only getting yourself through these things, you expressed it in music and helped all your fans to get through similar stuff. Respect man. Never be ashamed of who you are." Many other fans offered support by saying that his music had helped them survive tough times of their own. By acting in a responsible and positive manner regarding his illness, Cudi has helped to destigmatize mental illness and has presented a constructive way to safely deal with depression.
Kid Cudi isn't the only artist who uses his fame to promote mental health awareness. Celebrities in other fields, including the critically acclaimed author John Green, also make an effort to share their struggles and promote asking for help. Green battles the stigma that exists around mental illness by freely admitting to his battle with anxiety on his Tumblr page, in interviews and even in his work. His recent novel, "Turtles All the Way Down," was inspired by his fight with anxiety and described by The New York Times as "wrenching and revelatory […] provid[ing] a window into what it's like to live in constant fear of your own mind." Green has also been candid about the fact that he takes medicine and goes to a therapist for help. Furthermore, he directly interacts with fans by answering online questions about his anxiety and gives tips on dealing with the it on his Tumblr, Twitter and his podcast "Dear Hank and John." Green successfully strives to address this sensitive and pertinent topic.
Lil Peep's death and the role social media played in his struggle with depression ultimately gets at the larger question of how we as a society discuss and depict mental illness. His tragic death reminds us of the dangers that mental illness poses without the proper attention and of the importance of promoting healthy ways for individuals to receive proper treatment to deal with mental illness before it is too late. His death also reminds us that our heroes and idols are human too. Hopefully, artists in the future who are struggling can learn from celebrities today like Kid Cudi and John Green to use their platform to raise awareness of mental health issues.