Live from New York, It's ... Mediocre Comedy!
"Saturday Night Live's" newest season premiere came out this week with a fizzle rather than a bang. Longtime fan Madeline Lawson '25 shares her perspective on a solid but forgettable episode that at least improved on last season's failures.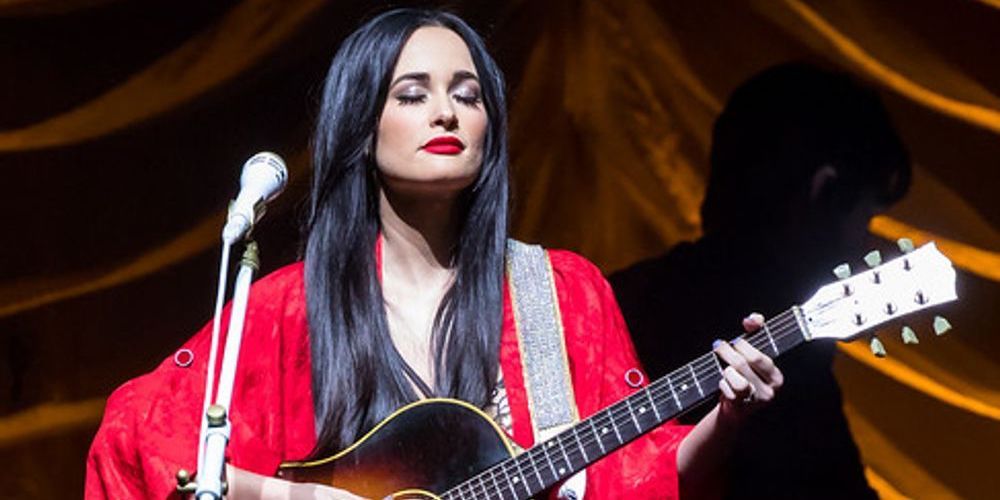 "I know everyone comes out here and says, 'It's going to be a great show!' Is it?" So went host Owen Wilson's "Saturday Night Live" monologue on Sept. 2, opening the first episode of the season. It was a standard SNL episode, but it felt underwhelming as a season premiere. As the show has been receiving criticism for its reliance on celebrity cameos in the past few years, it lacked any beyond the appearance of Wilson's brother Luke Wilson in the "Star Trek: Ego Quest" sketch. There were no elaborate musical numbers or over-the-top sketches. Instead, the writers played it safe and created an average episode.
The cold open was the best sketch of the night, especially considering newcomer James Austin Johnson's performance as President Joe Biden. Johnson, known for his impression of Donald Trump, captured the mannerisms and voice of the current president perfectly while delivering his lines with appropriate comedic timing. While new cast members typically don't get substantial roles within their first few episodes — Aristotle Athari and Sarah Sherman both had smaller roles throughout the episode, although Sherman did feature in the "Mail-In Stool Sample Commercial" sketch — Johnson was in four sketches and spent his first moments on screen as the leader of the sketch. He was shaky in places, but considering that he began his SNL run with a seven-minute cold open, that can be overlooked.
The cold open satirized the new infrastructure bill, and although seven people filled the stage, it did not feel crowded. This season has the largest cast ever (something said of the last season as well). Since last season, only two cast members departed while three joined, creating a twenty-one person title sequence that feels longer than the monologue. The episode balanced each cast member nicely, giving everyone minor roles throughout the night. Fan favorites Pete Davidson and Ego Nwodim featured during Weekend Update, although popular cast member Bowen Yang only appeared in a supporting role in one sketch ("School Board Meeting").
Relative to last year's season premiere, a debacle hosted by Chris Rock that focused solely on Covid and was still finding its in-person footing, this episode was well-polished. There might have been no stand-out sketches — even the cold open, the best sketch of the night, was not particularly memorable — but there were no complete flops either. Even the last few sketches, typically weaker than the rest of the show, were decent.
Owen Wilson, for his part, charmed as the host and shined in each sketch while still leaving ample room for each cast member. He was clearly the star without being overwhelming. It is hard to imagine that this was his first time hosting, but despite a few flubbed lines, he delivered and likely will be asked back.
Kacey Musgraves was a solid musical guest. While she performed her songs "justified" almost nude — she saved herself from the censors with her guitar and cowboy boots — and "camera roll" later in more typical attire, neither of her songs had overly dramatic flair, although both songs lend themselves to understated performances. Overall, Musgraves's appearance on SNL was well-done but less high-energy than a season premiere might demand.
Of course, the most notable part of the night was the Norm MacDonald tribute after Weekend Update. It was a fitting collection of some of the best jokes the comic performed while on Weekend Update, including one about the O.J. Simpson trial, which some speculate got him fired from the position in 1998.
The episode was perfectly average. It took no chances and followed what critics wanted to a T. Although it was underwhelming as a season premiere, if the rest of the season follows this trajectory, it will be a solid follow up to last year's lackluster writing. Next weekend's episode, hosted by Kim Kardashian, is the most highly anticipated episode of the season at this point. Viewers love to see what non-actors, such as Elon Musk and Charles Barkley, bring to SNL, and although she is not a typical host, next weekend may prove to be more experimental than this week's episode. The next few episodes, led by Kardashian, Rami Malek and Jason Sudeikis, will form the basis for this season's quality. Here's to hoping SNL continues the solid path it's on.