Homecoming
"Living His Truth": Fighting for FLI Students — Alumni Profile, Tony Jack '07
A scholar and an advocate, Tony Jack '07 has defined the conversation when it comes to college equity.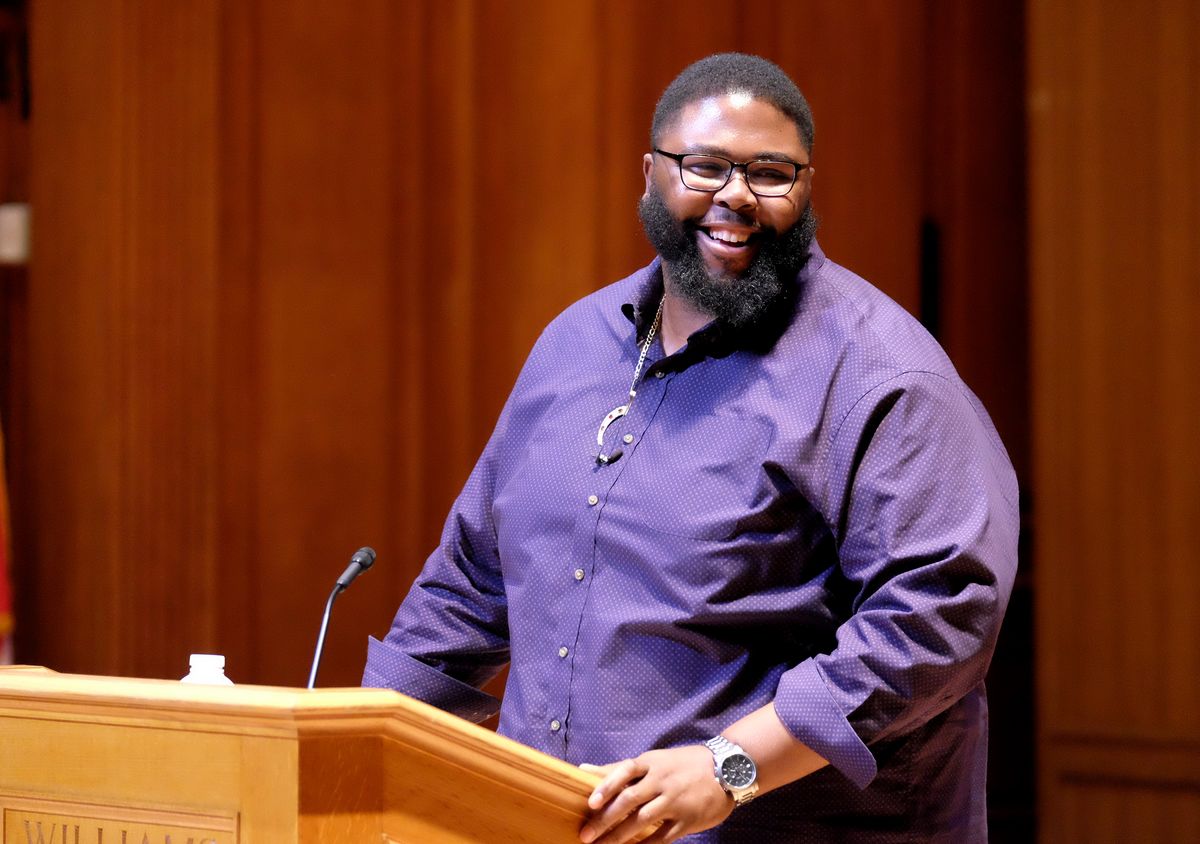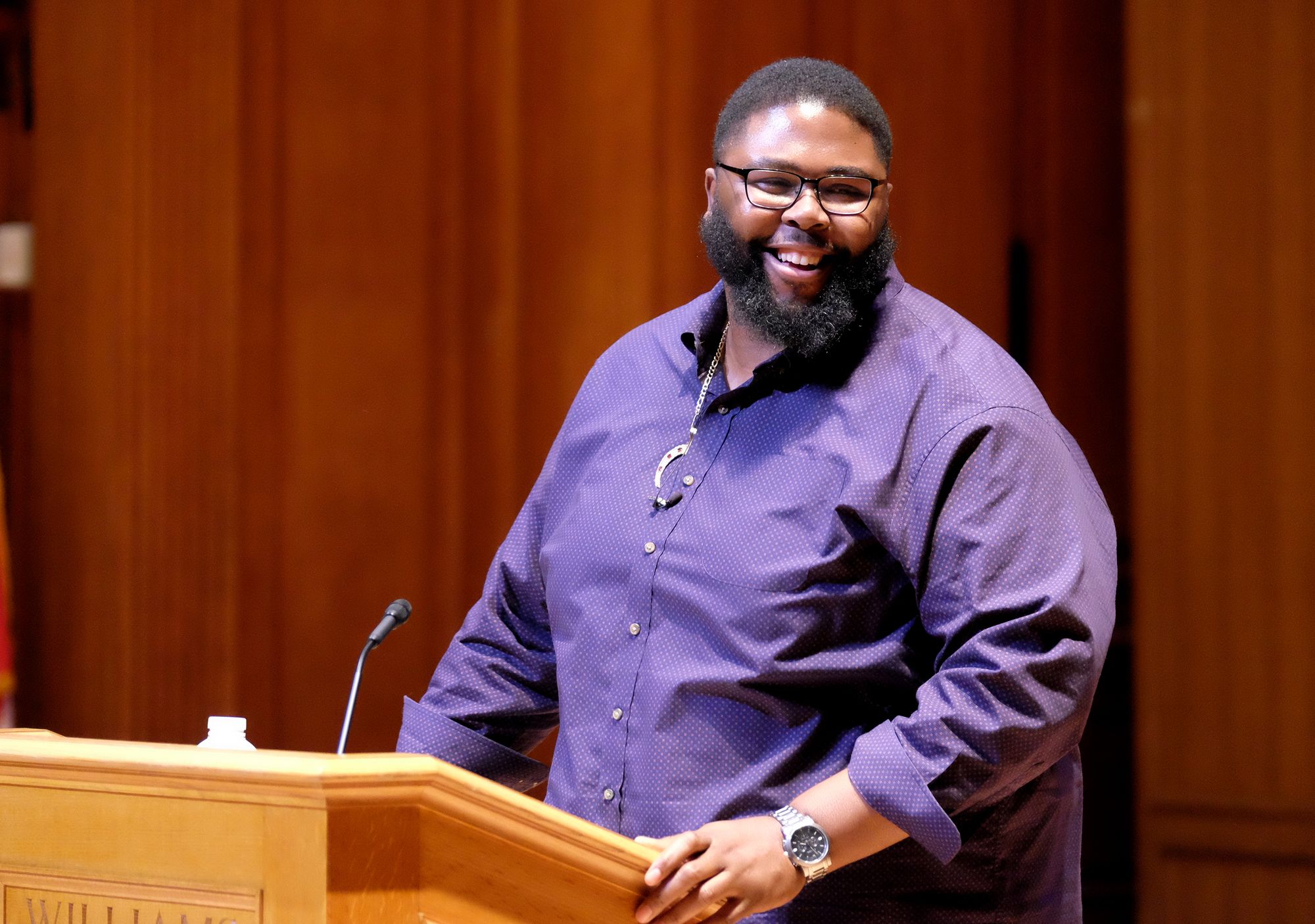 Tony Jack '07 is not a man who gives up. That was one fact that became readily apparently as he cheerfully recalled his time at the college and overcome challenges over the course of our interview. My later discussions with his former classmates, colleagues, and professors only underscored his driven nature. He is a man who has constantly sought to improve and met each challenge with a smile on his face. It was ultimately this persistent determination to 'expand his toolkit' that seems to have made Jack the man he is today and brought him so much success as an academic.
An assistant professor at Harvard's Graduate School of Education, he is best known for his 2019 book, "The Privileged Poor." The book affirmed that a large portion of students of color at prestigious universities graduated from  elite preparatory schools, calling into question how diversity statistics actually reflect socioeconomic diversification. His research has helped illuminate the complications of campus life for first-generation and low-income students — consequently shedding light on his own college experience at Amherst. He is currently researching how the pandemic has exposed further inequities for students of color in their lives off campus.
Despite still being in the adolescence of his professional career, Jack and his work have already been featured in a wide array of prestigious publications including the New York Times, Washington Post, and Boston Globe. Whether it was his considerable experience giving interviews for magazine features or his hands-on teaching method that had prepared him to speak so eloquently, our conversation flowed naturally from topic to topic, with almost no need for the questions I had prepared beforehand.
Over the course of our interview, we discussed the fundamental elements of his life and work — his experiences as a low-income student at a wealthy preparatory school, the subsequent cultural shock of entering a new and privileged world, and his groundbreaking work in "The Privileged Poor" — while also exploring how his days at Amherst have shaped his career and the way he thinks today.
Growing up in West Grove
Jack grew up in Coconut Grove, Miami. More specifically, "West Grove," where he said life had always been harder than on the eastern side of McDonald Street: "One half [the esastern side] has better funded schools and lots of amenities, grocery stores not corner stores."
Jack lived in a two-bedroom house with his mother, grandmother, two siblings, and an older cousin. His mother and brother were "the two people who supported me in everything that I did," he said. "They never asked me to work — that was one luxury I had — even when times were rough." His family's support meant that he was able to focus on his studies and football, which he believed kept him off the streets and eventually helped him get into Amherst.
After Jack was kicked off his public high school's football team due to a shoulder injury and his choice to prioritize his GPA over the sport, Jack transferred to Gulliver Prep, a wealthy, predominantly white private school, in his senior year of high school. While he feels incredibly fortunate he was able to do so, it was an eye-opening culture shock. "I got a sense of how the top 10 percent were educated," he said, and "a sense of what it was like to be at a school where the largest class was 16 students." He noted the experience added to his "cultural toolkit" by introducing him to a world of privilege and money he had never known before; ultimately, it informed the research interests that would become his highly lauded 2019 book "The Privileged Poor."
When I asked Jack how he ended up attending Amherst, he gave me one name and two words: "Don Faulstick, financial aid." He described how then-assistant football coach Faulstick had called Gulliver Prep and asked the coach whether there was anyone on the team who would be a good fit for Amherst. Jack was flown out to the college shortly thereafter, where he had a great time — he says he is still friends with some of the people that welcomed him to this day — and received a financial aid package.
Enjoying the Amherst Experience
"I did not take a sociology class, or even a class cross-listed with sociology, until my senior spring," said Jack, who is now an award winning sociologist. "Amherst doesn't allow you to be pigeonholed. It doesn't even let you pigeonhole yourself."
In his time at Amherst, Jack took courses in over 10 departments, flirted with the pre-med track, and ultimately majored in religion and women's and gender studies. Professor of Mathematics Robert Benedetto, one of the first professors to play a major role in Jack's time at Amherst, recalled one telling quote from Jack: "When he was still seriously looking at being both pre-med and a religion major, he noted that, 'That way, if I can't help someone with the one thing, I can help them with the other.'"
Professor of Psychology and Women's and Gender Studies Rose Olver, the first tenure-track woman at the college and Jack's advisor, similarly served as a major inspiration to him, helping him find his way to the women's and gender studies major. He was also influenced by his religion classes, in which he "studied narratives, how people tell their stories, and how people shape their lives."
Ultimately, these pursuits steered him to study sociology. Jack said the professor with the greatest influence on him was ultimately Political Science Professor Kristin Bumiller: "Her classes really taught me how to think about inequality." He shares a close friendship with Bumiller to this day; she attended his Harvard graduations and first big talks, and even brought him brownies on his birthday. "She went from being an advisor, to a mentor, to a lifelong friend," he said. Bumiller, in an email to The Student, described Jack as "a scholar with a sense of purpose" and said she saw him as family. Jack feels their friendship exemplifies one of Amherst's strongest assets: "One of the best things about Amherst is the connection that you have with faculty and staff."
Among the many other faculty and staff  who inspired him, he called attention to Professor of Chemistry David Hansen. "Every time I went to Hansen's evening office hours, I'd be the only one there. After the first few weeks, he started bringing two clementines, one for me and one for him, and a piece of chalk. He'd say 'If you're coming here, you're going to the board' and help me work through as many questions as I wanted," Jack recalled. The mentorship of Hansen and other Amherst professors carries tremendous influence on his teaching style today: "I try to bring Amherst to Harvard when I teach and when I mentor, because I know just how lucky and privileged we were at Amherst to have faculty dedicated both to the craft of teaching and the craft of research."
He was also present in student life on campus. One of his close friends, Natashia Hines '07, recalled some of these experiences, including Summer Science together, their meetings and parties with the BSU, working student security together, and studying together in the Octagon. Among the more funny skills of Jack's she brought up were "his uncanny ability to come up with the most hilarious and fitting nicknames" and "taking advantage of his 'man wall' stature to shield us from blowing snow as we walked around campus."
Jack was a friend to staff as well. "Tony knew a huge swath of people on campus, from Tony Marx to staff in all kinds of campus offices," said Director Jennifer Innes of the Moss Quantitative Center, who led the Summer Science program that Jack tutored at during his time at the college and has even dropped in on as recently as 2020. She told me "you can see that much of his current work at Harvard has roots in his Amherst College years" and his advocacy work on behalf of fellow students.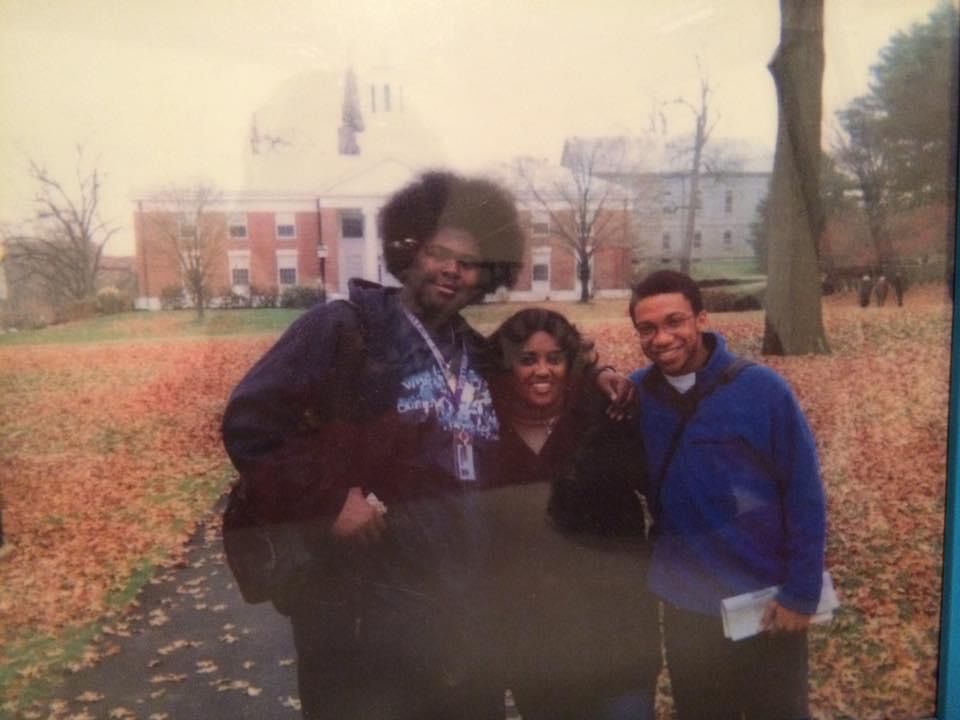 Admission Without Inclusion
Despite the many great experiences he had at Amherst — he positively glowed as he remembered his experiences with fellow students, especially his work with students of color as a diversity intern, and with faculty and staff — Jack was also forced to work through the difficulties of attending a predominantly white and wealthy institution as a first-generation, low-income, Black man.
Jack recalled feeling taken aback by the Indicator's publication of a satire article that joked, "I guess he has cold feet, literally" after police killed a man on his way home from his bachelor party. He said this came after a series of other articles using satire to poke fun at others for their identities, including Harvard's first female president. The article sparked rampant discussions at the college — which Jack had a leading role in, due to his job managing the Octagon — about the role of satire and comedy in masking racism, homophobia, and sexism. In an interview with the New York Times, he recalled one instance in which a police car followed him home to his dorm, only leaving after he showed them his student ID as proof of his belonging.
Jack also experienced difficulty at the college due to his financial status. He ended up working five jobs over his time at the college. "Work was a very big part of my time at Amherst," Jack said. "It meant I was able to support my family at home, but it also demanded so much time that I wasn't able to engage with my peers in the same way, go to as many events, or be part of as many things [as other students]." In class, he could always tell when the other students had no real experience with the hardships they were discussing and debating.
His experiences dealing with hardship at Amherst stuck with him in graduate school as he started researching the experiences of first-generation and low-income students at prestigious colleges like Amherst.
Changing the Conversation
After Amherst, Jack attended graduate school at Harvard University, where he earned an M.A. and Ph.D. in sociology and conducted the research he would eventually use in "The Privileged Poor."
"I was still broke," Jack said, which was "part of the reason I applied for so many fellowships."  He received three fellowships from the National Science Foundation, the Ford Foundation, and the National Academy of Education/Spencer Foundation as he pursued his doctorate. Jack's takeaway from the success of his endeavors was to apply for as many opportunities as he could.
When a New York Times Magazine article on low-income students featured his research, his career really started taking off. "I wasn't even supposed to be part of that issue," Jack said, "But everybody kept saying 'You need to talk to Tony.'" Eventually, he sat down with the article's reporter, and their conversation "changed the narrative of that piece and became a lightning rod that got so many people's attention about what it means to be first-gen."
His work continues to capture national attention, particularly following Operation Varsity Blues — the college admissions scandal that consumed national news — which led many people to  more deeply question equity in college admissions. Jack describes feeling proud that his work inspired some people to continue interrogating equity after college admissions. "Everybody was talking 'The parents, the parents, the parents,' but I was like 'What about the students?'" he said. "It was kind of surreal to see a whole narrative change once I started being part of interviews and talking about the experiences that students of color have."
Jack is not the only one to recognize the significance of his work. He has twice been awarded membership as a junior fellow in Harvard's prestigious Society of Fellows. He also received the Shutzer Assistant Professorship at theInstitute for Advanced Study. So far "The Privileged Poor" has won nine awards and he has given over 150 talks on it at colleges across the country.
"My book has done better than I ever could have dreamed," Jack said appreciatively. He even received an honorary degree in 2020. "When I went to one school and gave a talk, they engaged with the book and it changed the way they operated. That was such an amazing experience that I don't really have the words to describe it."
Diana Tiburcio '22, who has worked as Jack's research assistant for two summers, described him as incredibly driven when it comes to first-generation, low-income communities: "Tony is someone who really lives his truth. He inspires me to live up to the challenge every day."
Life Lessons
"Never be afraid to ask for help, that's my piece of advice every time," Jack said after I asked what he wanted to tell current students, "I don't just mean asking for extensions; how do you get a network of people that keep you in mind when things come up?"
The advice brought to mind the story of his coach at Gulliver Prep, without whom he said he likely would never have even heard of Amherst. "There's no better time [than at Amherst] to hone your skill of being comfortable to ask for help."
Throughout my interview with Jack, it struck me just how often his career or his research had followed so directly from his own life experiences. He is a man who has taken every moment and stopped to question "Why?" It was clear that Jack saw life as a constant process of expanding one's "toolkit," something evident even in the advice with which he closed our discussion, and it is perhaps that mindset which I believe is Jack's greatest gift to us via this profile.
Jack has never been one to confront new experiences with fear nor surrender. Rather, he has looked to each new experience as an opportunity to grow, and that consistent drive to learn more and do better has evidently paid off.