Sports
McGranahan, Daily Lead Way at NCAA Championships
Though the Mammoths did not finish as high as they might have hoped at the NCAA Championships in Louisville, Ky., impressive performances from young runners provide a strong base for future campaigns.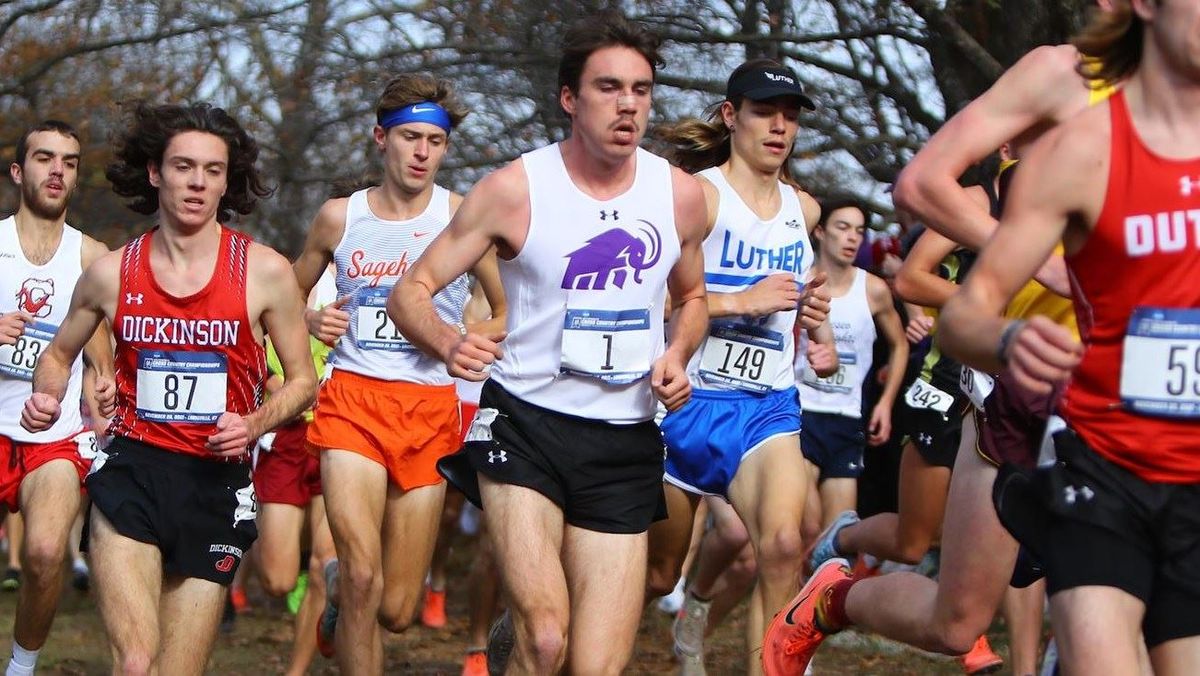 After stellar performances at the NCAA Regionals on Nov. 13, the men's and women's cross country teams — who finished fifth out of 26 and third out of 24, respectively — earned spots at the NCAA Championships in Louisville, Ky. on Nov. 20. Competing against a talented field of teams, the men placed 28th out of 32, while the women finished 31st out of 32.

Men's Team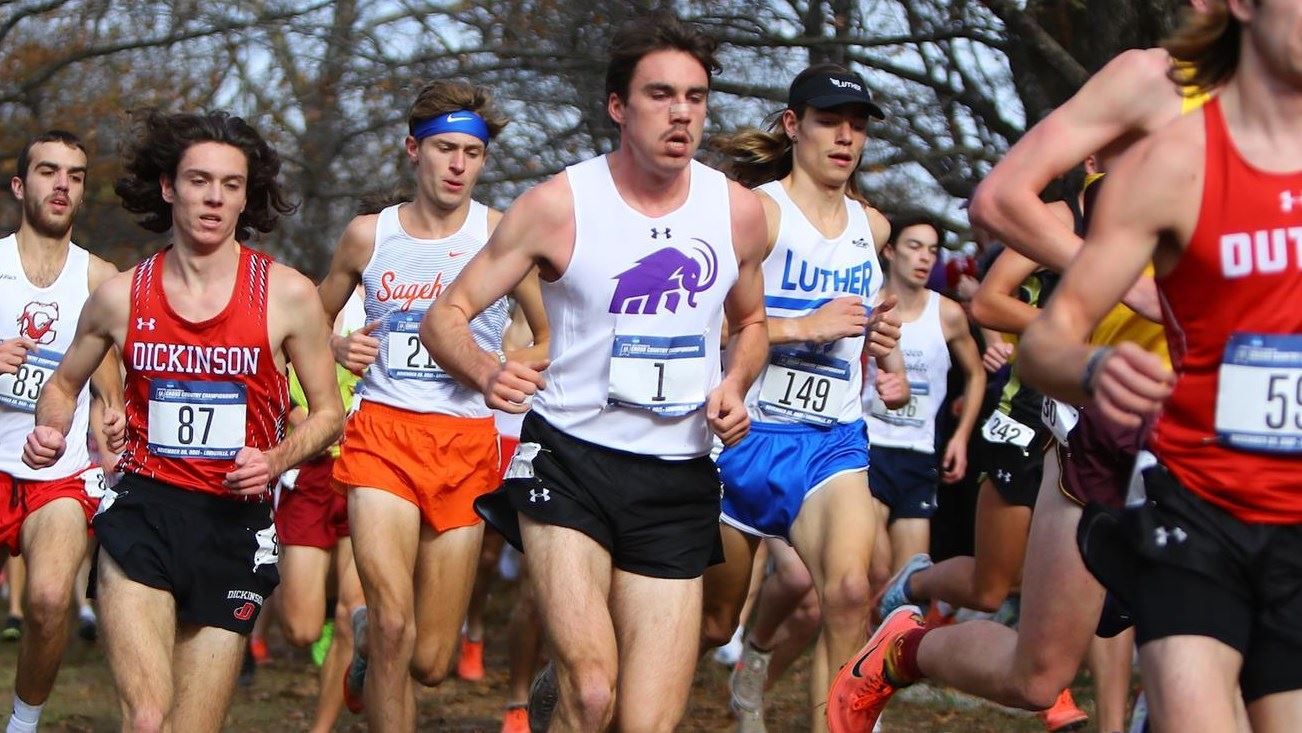 As might have been expected given the national rankings and the elevated competition level of the NCAA Championships, the men's team placed 28th out of the 32 competing teams.. At the top, Pomona-Pitzer claimed its second-straight national championship, and MIT came in second. Mammoth runners still recorded standout individual performances in the 290-competitor eight-kilometer race. Owen Daily '23 and Ajay Sarathy '22 both ran personal best times of 24:29.5 and 25:11.9, respectively, good for 50th and 168th places. The next Mammoth to cross the line was Billy Massey '22, who finished his collegiate career with a 185th-place finish and a time of 25:22.1. Nick Edwards-Levin '25 finished the course soon after, taking home 216th place in 25:39.4; he was closely followed by Keon Masdiznian '23, who finished 20 seconds later in 256th place with a time of 25:58.0. The final two Mammoth runners to cross the line finished only a few seconds later, with Oliver Spiva '24 and Braedon Fiume '24 finishing in 26:02.5 and 26:15.1, good for 259th and 270th places — closing out the team's 2021 NCAA Championship race, and 2021 season.

Women's Team
On the women's side, a similar situation played out: the team placed low relative to the rest of the talented field (31st place), but individual runners still hit milestones. In fact, every single runner on the Amherst squad, which included five first-years, was competing at nationals for the first time. And, the fact that the stage wasn't too big for these younger runners bodes very well for the team's future. As she has done all season, Mary Kate McGranahan '23 led the line for the Mammoths, finishing in 77th place out of 293 runners with a time of 22:17.1. Julia Schor '25 closed her first season as a Mammoth with a 141st-place finish, crossing the line in 22:42.4; she was closely followed by her fellow first year Sophia Price '25, who came in less than 10 seconds behind her at 22:51.2, taking home 162nd place. Next to finish the six-kilometer course was senior Eline Laurent '22, who finished in 258th with a time of 23:42.3. Three rookie runners rounded out the Amherst scorecard, with Sidnie Kulik '25, Claire Callon '25, and Annika Paylor '24 ending their first collegiate seasons with times of 23:42.9, 24:15.2, and 24:42.0. They claimed 259th, 280th, and 288th place finishes, respectively.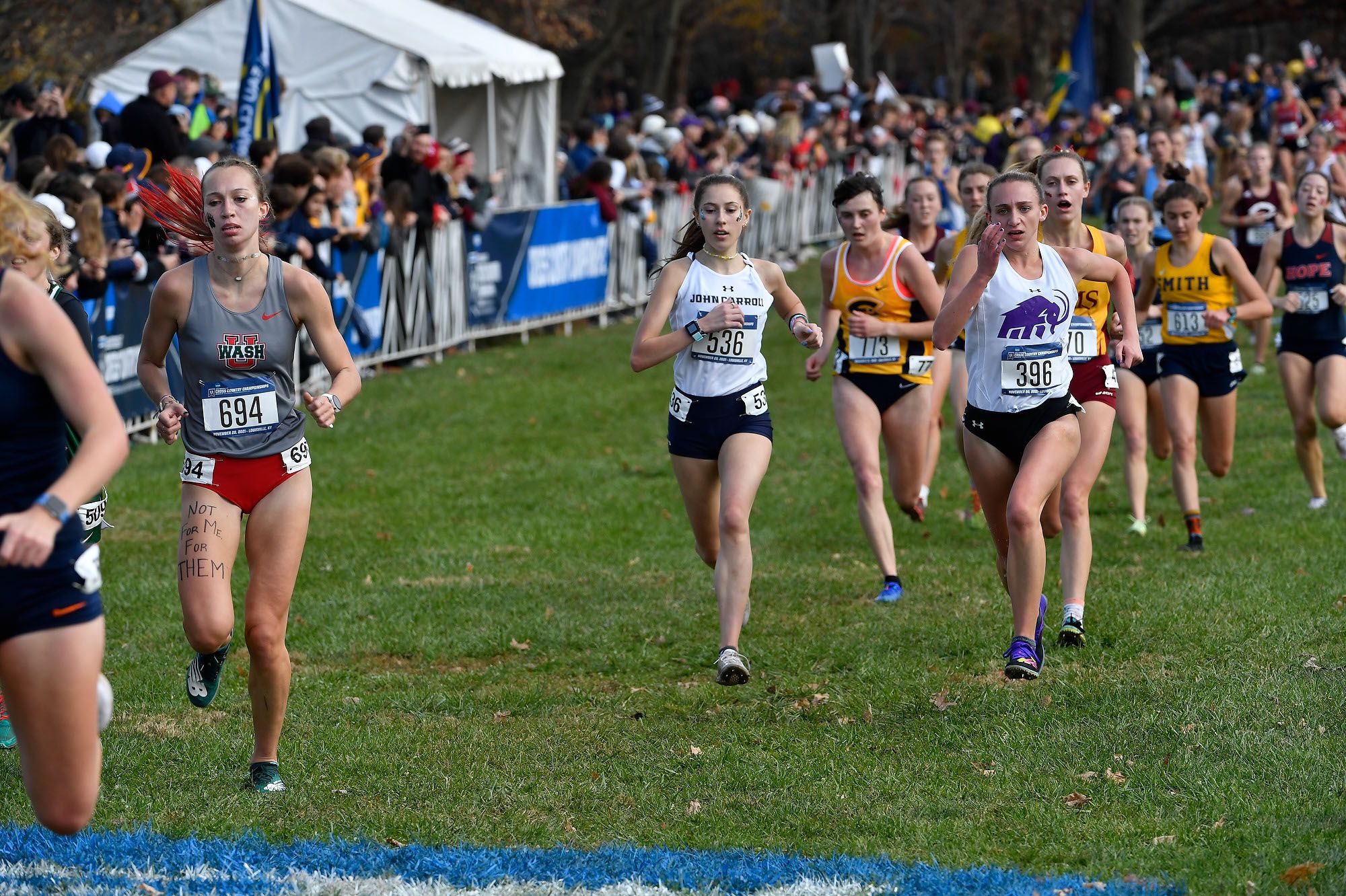 McGranahan emphasized the race's value as a learning experience for the Mammoths. "The race went out extremely fast, and it was an adjustment to try and maintain pace after such a quick first mile. It was also a new challenge trying to focus on my own race amidst the depth of the competition and the overwhelming energy of the crowd," she said. "We are hopeful that we can earn our spot there next year and take what we learned this year with us."

With the 2021 season now in the rear-view mirror, we can look back and see this clearly: there is a lot to be excited about with men's and women's cross country after their NCAA Championship runs. With two young teams hungry for improvement on the course, who now have the experience on the national stage and a successful season under their belt, including top-five finishes at both the NESCAC Championships and NCAA Regionals, the Mammoths will be a force to be reckoned with for at least the next few years. And as the teams are stabilized by strong first-year classes, there is little doubt that the Mammoths will compete to be back on the big stage once again next year.