Sports
Men's Lacrosse Dominate Colby in Season Opener With 24-6 Landslide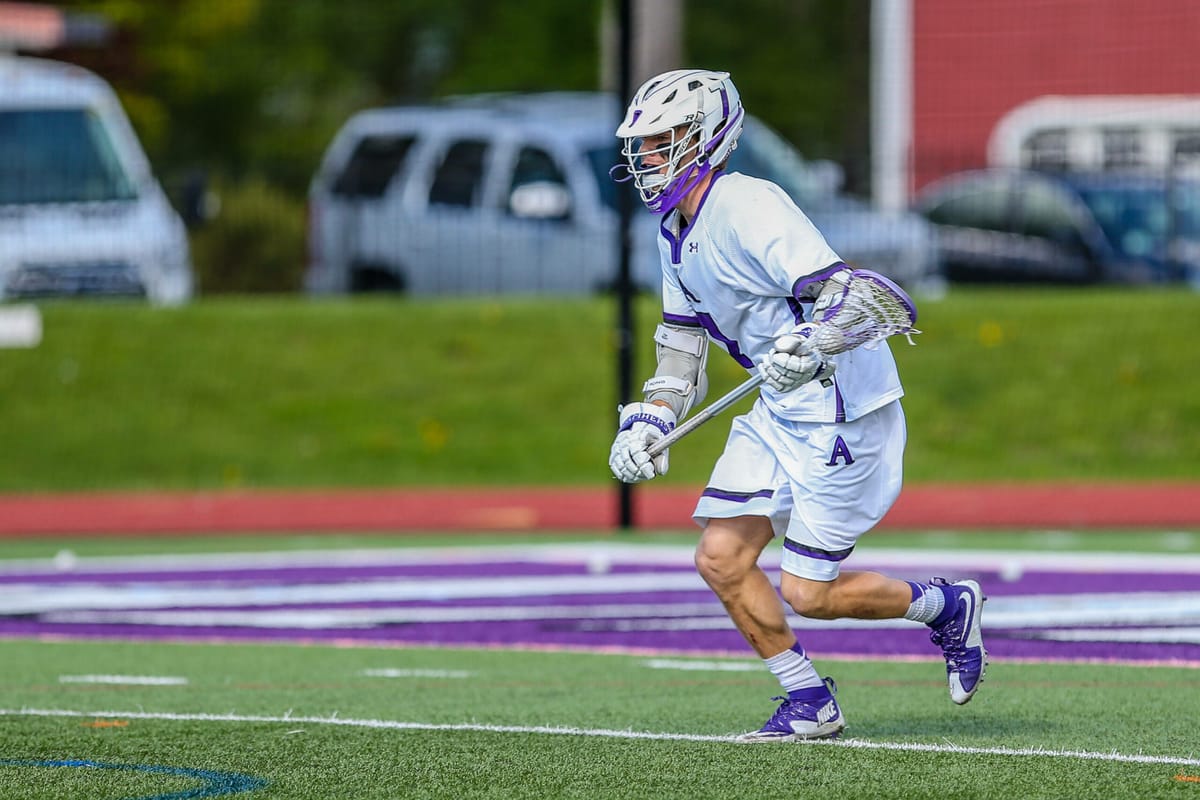 The men's lacrosse team kicked off their season by thrashing Colby College with a score of 24-6. The Mammoths put up nine goals in the first quarter, including an 8-0 run to start the game. By halftime, Amherst was leading 17-3. From there, the team coasted in the second half to pull off a thoroughly dominating performance.
Leading the Mammoths in scoring was Colin Minicus '20 with five goals in six shots. Ethan Kazmierski '21 and Carter Tate '22 got on the board as well with three goals each. They were not the only players to leave their impact on the game, however, as Evan Wolf '19 started the barrage of scoring at the beginning of the first quarter and ended up tallying nine points on the day, including seven assists.
Jon Coffey '20 put up four points, including a hat trick, and Chad Simons '20 made eight saves in goal and earned the win for his performance.
When asked about his team's strong performance in the opener, Minicus explained the Mammoths' philosophy for the upcoming season.
"I think in terms of preparation, this team is very different in the sense that we aren't trying to be outcome-oriented. We try to focus on the now and in-the-moment opportunities as much as we can in every sense of the game," Minicus said.
"This has allowed us to focus on our fundamentals and be present in what needs to be done for the current possession, ground ball, or quarter we have in front of us," he added.
"That ultimately translates to us being able to have fun when we play, and although we obviously have long-term goals, it's these short-term, present moment opportunities we are looking to take advantage of."
It must be a side effect of this mentality that the Mammoths ran up the score. Lacrosse, forged both in its ritualistic roots and prep-school settings, comes with an unwritten set of codes that discourage skewed score lines.
Coaches often quietly tell players to shoot with their off hand, or put on substitutes.
Goal differential, which can matter in league standings, may also have contributed to the destruction of the Mules, but an application of the team's outlook must be thorough and unrelenting in order to be effective. The Mammoths demonstrated this attitude in full.
It certainly seems like a winning attitude; the fourth-ranked Mammoths will look to continue their winning ways for the rest of the season.
Their next game was against out-of-conference foe Western New England University, a 16-11 win on Tuesday, March 5 before their first home game on Saturday against Bowdoin.