Sports
Men's Swimming & Diving Sweeps Middlebury, Wins Every Event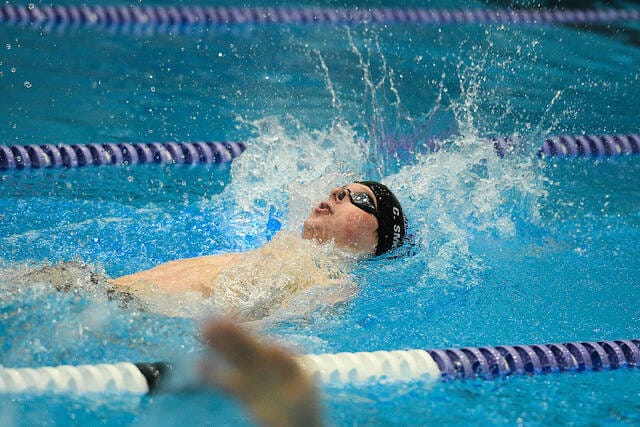 The Amherst men's swim and dive team continued its strong start to the season with a complete sweep of all 16 events when it traveled to Middlebury this past weekend, winning by a score of 224-73.
The dominant win brought the Mammoths' season record to 3-0 and was their third straight win over a NESCAC opponent to start the season. The team defeated Colby and Wesleyan in their first two matches.
The Mammoths got strong performances all across the board, claiming the top three spots in the 200-yard freestyle, the 100-yard backstroke, both diving events, and the 200-yard breaststroke.
It seemed like every Amherst swimmer found his way to the podium, as the Mammoths dominated each event.
In addition to being part of both winning relay teams, Jack Koravos '20 and Sean Mebust '20 each notched individual events, with Koravos winning both the 200- and 100-yard butterfly races for a total of four wins on the day.
Meanwhile, Craig Smith '20 left Middlebury with three wins, having claimed first in the 200-yard medley relay and won both the 100- and 200-yard backstroke events.
Given the impressive scoreline, plenty other Mammoths swimmers also got in on the action.
Eric Wong '20 won both the 200- and 500-yard freestyle events, while Scott Romeyn '22 took both the 50- and 100-yard freestyle races after swimming on the winning 200-yard medley relay team.
Bennett Fagan '20 notched wins in both diving events — the one-meter and three-meter.
The Mammoths will look to keep their undefeated season alive after a long break for finals and the holidays, when they will take on Williams at 4 p.m. on Jan. 5.