News
New Executive Chef Creates New Val Menu, Aims to Be Sustainable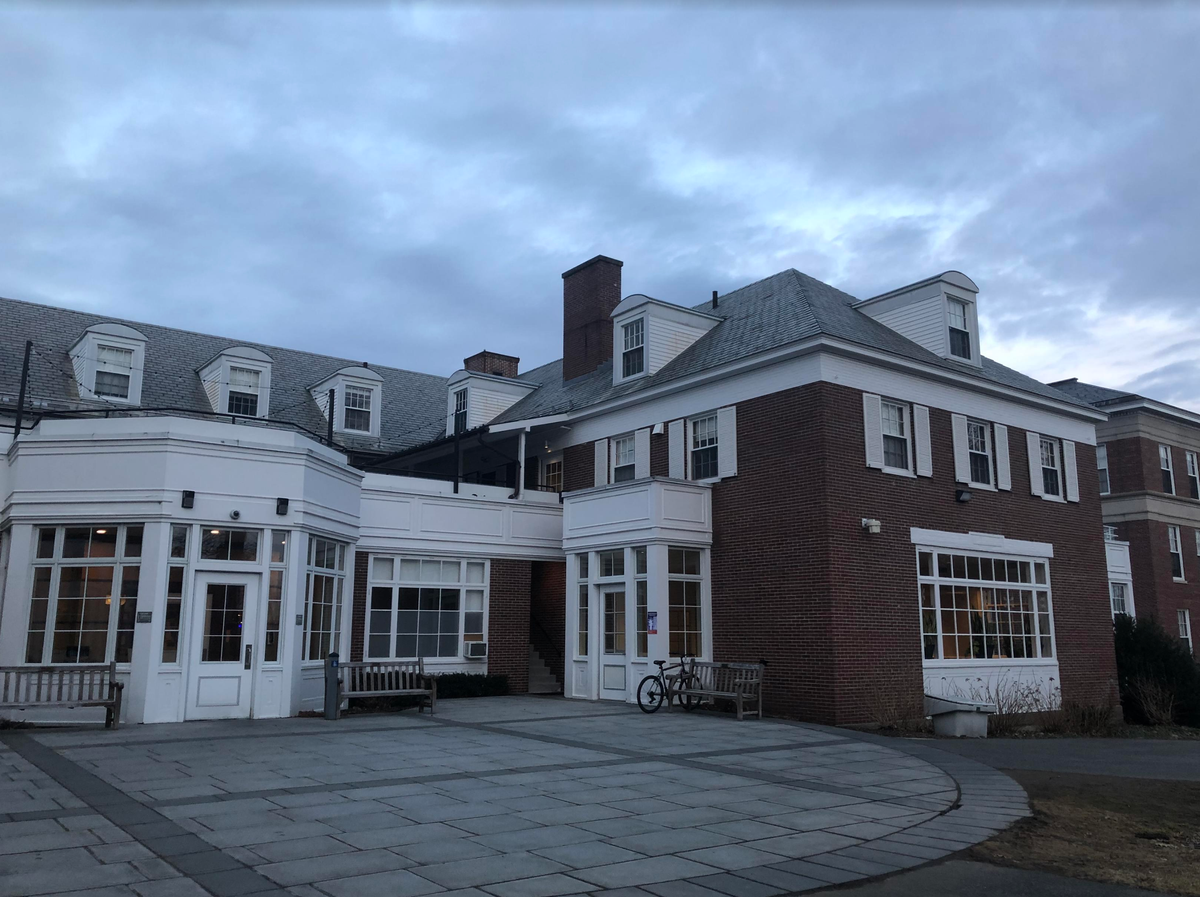 Since the hiring of new Executive Chef Jamil Asad in August 2019, Valentine Dining Hall — commonly referred to by students as Val — has implemented numerous changes to its menu. Asad's hiring is among the many new additions to Val, ranging from a revamped dining app to the launch of a late-night pilot program. He has also committed to sustainable practices regarding food waste and sourcing from local vendors.
Asad comes to the college after having served at Hampshire for a number of years where he cooked à la carte. This experience allowed him to interact with students, which gave him "a good sense of what the students wanted." He then was promoted to the title of sous-chef, which allowed him to actualize student desires, he said.
It's a student-centered approach that Asad now carries with him to Val. "I think [he] is just looking at, 'How can we deliver more options that students are excited about?' On the back-end side of it as well, [Asad] is looking at how we can potentially save money by processing more products, as opposed to buying them pre-processed, such as pineapple or cantaloupe. He's on the menu-side and background-operation side." Director of Dining Services Joe Flueckiger said.
Asad has implemented various changes to Val's menu since starting at the college last summer, including a meal which serves breakfast for dinner, an alternating, multicultural brunch on Sundays and additions to the traditional "burger bar," including tater tots, pulled pork sliders and waffles. His process for producing a new meal includes reading the comment board on first-floor Val, meeting with the Dining Committee, conversing with students and consulting other Val staff, like Flueckiger.
"[At Hampshire,] I had a better sense of what the students were looking for," Asad said. "It gave me the the opportunity to accomplish the different things that they were seeking, not only menu-wise but social-wise as well. They wanted to have something more mindful … how to support your local environment and farmers … That approach of sustainability is similar at Amherst … I feel like the students here really have that sense and have the food be responsibly sourced."
Asad cites Amherst's involvement with grants from the Henry P. Kendall Foundation, a program that works to improve local and sustainable food practices, as one of the reasons for his transition. Specifically, Asad spoke about the collaboration between the college, Smith College, Westfield State University and Mount Holyoke College on the project "Whole Animals for the Whole Region," a program which "purchases whole beef and pork directly from farmers in New England, as well as engage regional processors, allowing farms to sell whole animals through a single source — as opposed to their past practices of buying individual cuts through wholesalers and distributors." Asad commented, "Knowing that [Amherst] had this commitment to source the meats more responsibly … I knew I wanted to be in a place that was responsible and did things right," he said.
Outside of the menu, Valentine also experienced physical changes: interior rearrangements of the furniture, prompted by the new hire of Dining Hall Manager Anna Piergentili in December. 2019. There was also a new update of the Amherst mobile app — now renamed "Mammoth Meals" — which highlights the options of meal choices daily in a central location.
Among Val's biggest changes within the past months is the Val After Dark Pilot Program, which provides students late night dining options on Thursday and Friday nights, will also undergo structural reforms. Due to increased demand on Thursdays, the program is experiencing trouble adhering to the given $4,000 per week budget, leading to the college to take on the burden of unexpected costs. Given the program's cost limitations, Val After Dark changed the pre-set menu to be more cost-effective by eliminating some food options, which violated the terms of the original proposal. However, Association of Amherst Students (AAS) Senators James Hulsizer '23 and Sterling Kee '23, in conjunction with the college's dining services, have proposed changes to the Val After Dark program to solve the cost conundrum that resulted from Thursday's increased demand.
Despite its increased popularity on Thursday nights, the program still struggles to attract students on Friday nights. Val After Dark plans to move to Schwemm's on Friday nights, allowing services to continue for an additional hour when Schwemm's closes. Regular service at Schwemm's will be halted on Friday nights during the Val After Dark pilot, with the cafe providing Val After Dark food in a grab-and-go style instead.
The initial Val After Dark menu proposal will be nullified. The menu will be publicized via a series of weekly AAS emails and Facebook posts.
In the future, Asad hopes to bring dining at Amherst into a more customizable experience. However, sustainability and waste reduction remain his top priority. He anticipates collaborating more with the Book and Plow Farm's Manager of Farm Education and Operations Maida Ives, in incorporating fresh produce into Val and Grab-n-Go meals. He hopes to transform Grab-n-Go into a more "seasonal experience," where meals will transition in accordance with the availability of local produce.
The student-body reaction has generally been positive to Asad's menu changes. Dean Gordon '22 said, "Personally, I think it's a great idea. It adds variety to the dinner menu, it's fun, and it's a change of pace. However, some of my friends would prefer the more traditional option. Val is doing a great job with the personalized meal options, like the crepe bar. I think it would be great to expand that."
Ann Guo '20 added, "I feel like I've started to eat the lighter side fish, which I have never done before … The soups are really good. I love Val and the people who work here. They are lovely and do a lot to make us happy."
Not all meals are enjoyed equally, however. Will Fishell '21 remarked, "I don't like breakfast for dinner … I do like that there are more options, but I do not enjoy the brisket, and I don't think anybody does."