Arts & Living
Nicki Minaj, Remy Ma and ShEther: The Death of a Monster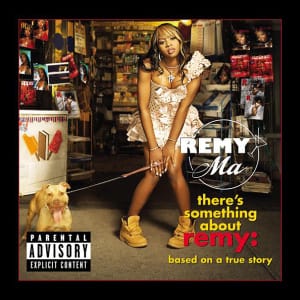 Rapper Reminisce Mackie, also known as Remy Ma, set the rap industry on fire last week when she released her seven-minute diss track "ShETHER." The song is a detailed dissection of pop culture and rap icon Nicki Minaj, and has left many fans on both sides of the debate wondering if Nicki can recover. The song plays of Nas' infamous 2001 diss track "Ether," which was aimed at Jay-Z, using the same beat, hook, and intro. The opening of the song features a recording of Nicki Minaj telling the world to "free Remy," who only recently was released from prison after six years. After the recording ends, several gunshots are heard before the words "F*ck Nicki Minaj!" are played behind a series of attacks on Nicki's appearance. The hook calls upon Nas' hook from the song "Ether," with Remy saying "I will not lose," behind several disses such as "Lipo your ass and belly," and "I prove you lost already." This sets the pace for the rest of the song, as we clearly know the target of the diss immediately. To put this in perspective, one of the more recent rap feuds that dominated social media was between Drake and Meek Mill. Neither of Drake's diss tracks referenced Meek by name, though it was obvious who the songs were referring to. Remy made sure that there were no misinterpretations of her lyrics: she was coming for Nicki and she was coming for blood.
Remy then continues on her rampage by explaining the origins of both Nicki's career and the feud itself. When Remy was sentenced to eight years in prison back in 2008, a void formed around the title of "Queen of Hip-Hop," a void that was filled by Nicki's massive success in the following decade. However, one can clearly argue that the title was given to her by default, as Remy was unable to maintain her status while behind bars, and that once she was released, the tables would turn on Minaj. Remy references this with "They told you your whole career I'd come home and kill you, right?" She then delievers a series of brutal attacks on Minaj's "fake" posterior, playing on her intelligence at the same time with "It looks stupid, you literally got a dumb ass / Talkin' cray, and we all know that you dumb as / You get the Donkey of the Day, yeah, you dumb ass." After projecting her gift with wordplay, Remy goes on to literally threaten Nicki, saying "Now you gotta die, you dearly departed / Bloodbath when I catch you, a real red carpet." These threats can be seen as typical rap feud jabs, threats thrown out that have no real backing to them. When it comes to Remy, however, the weight of these threats is all too real. It should be noted that Remy went to jail for shooting a friend: one can only guess what she would do to someone she had such distaste for.
While Remy continues for several more devastating, diss filled lines, it should be noted that this is only the first song. Seeing that Minaj has refused to respond to the initial track, Remy went off a second time with her appropriately titled song "Anotha One," though only three minutes long, the song harkens back to Drake's 2015 diss track "Back to Back," the song that ended Meek Mill's career for some time. Clever and brutal wordplay aside, the message of "Anotha One," was clear: Minaj "Already took a L, now you got another one," and as Remy explains she will "kick a dead horse till it don't move," she makes it clear that she will keep going until she either dies of Minaj responds.
While "ShETHER" and "Anotha One" have shaken the rap game up this past week, one should note that Remy herself explained that this was going to happen. In her December remix of "Wait a Minute," with Phresher, she clearly states that she was going to be on the offensive, and anyone who listens to rap could have told you that Nicki was the target. The threat was clear: "Get rid of those fake breasts / And put a vest on this b*tch chest." If Remy was willing to put holes in her friend, one can only assume that Minaj will really need a bulletproof vest.
Nicki Minaj has yet to reply to either track. The question is, why?