News
One Year Since the College Shutdown, Local Businesses Are Struggling but Hopeful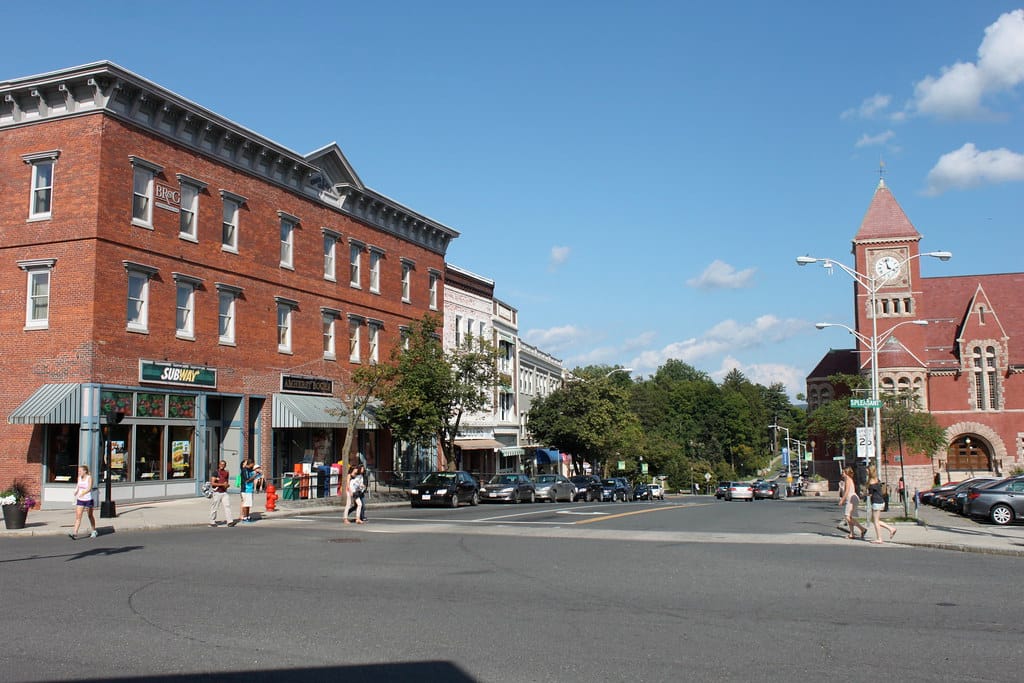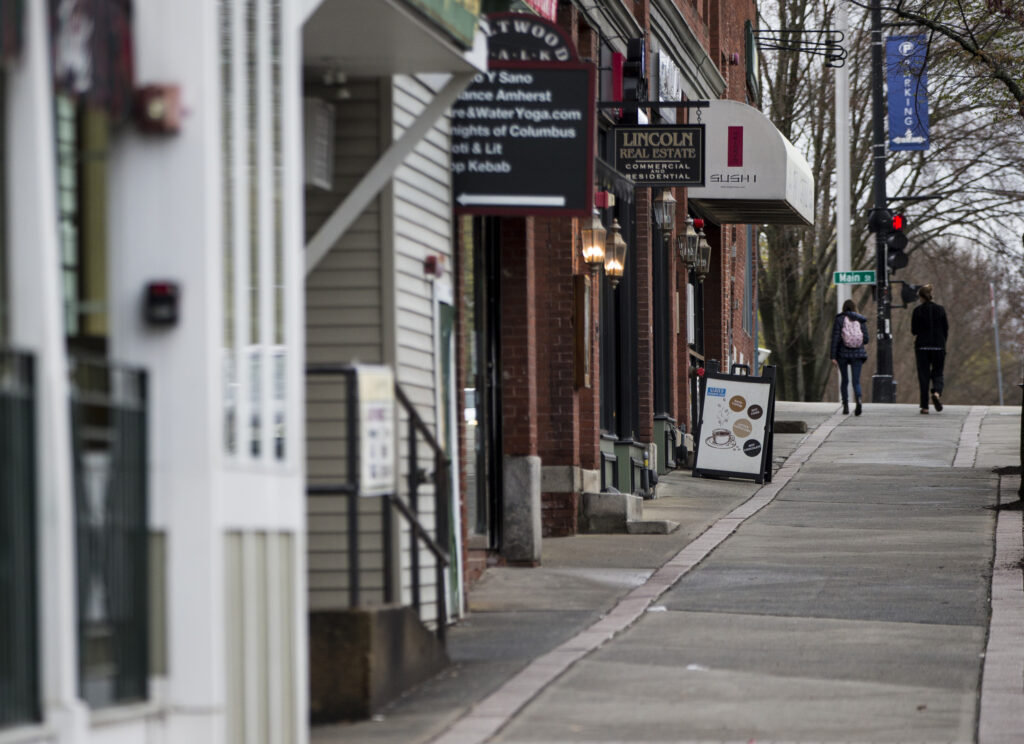 In a single year, the pandemic and shelter-in-place orders have transformed the face of the town of Amherst. At its peak, the unemployment rate for Amherst was 39.6 percent. The number of registered businesses decreased from 1505 to 1415 in the past year.
Local businesses, in particular, have struggled to keep their doors open since last March when local colleges, including Amherst, ousted its students from campus. Though the town has demonstrated tremendous resiliency in light of the negligible retail activity and a lacking student population, the pandemic will have permanent effects for businesses just beyond the boundaries of the college bubble.
Retail activity in the town of Amherst came to a screeching halt when the students of local colleges Amherst College, the University of Massachusetts, Amherst (UMass) and Hampshire College were sent away from their campuses. Seemingly overnight, the Pioneer Valley's population dropped and the local community was launched into an indefinite economic crisis.
Because restaurants pivoted to mostly take-out dining models and many retailers were unable to accommodate in-person shopping, nearly 100 local businesses closed. These effects decimated the job market and left Amherst businesses struggling.
Chief of Campus Operations Jim Brassord, who is on the board of directors of both the Amherst Area Chamber of Commerce (AACC) and the Downtown Business Improvement District (BID), said, "The economic vibrancy of downtown Amherst is significantly dependent upon the faculty, staff and students of the local colleges and university who frequent the restaurants, stores and entertainment venues. The impact of Covid on these institutions, as well as the state-imposed restrictions over the past year, has impacted the business volume for downtown businesses."
Claudia Pazmany, the executive director of the AACC, shared that over 80 percent of the businesses in Amherst alone are made up of 20 employees or less and that a majority of other organizations are associated with nearby colleges, universities and health centers. She expressed that no business has been immune to the economic downturn. "Budgets were slashed, and, as a result, we have consistently held the highest unemployment rates in the state. Our restaurants and most businesses are still operating at 25 to 30 percent of where they would have been at this time in the 2019-pre-Covid era. All the aid — state, federal and local microgrants — that our team along with the Amherst BID offered, has kept [businesses] afloat but just barely, with skeleton crews, and business owners taking on many roles," she said.
Amherst Books, a staple of the Amherst community, has seen the repercussions of the economic decline firsthand. Nat Harold, co-owner of Amherst Books, stated that sales have been down since the pandemic began. "Aside from students who can't come into town or are studying remotely, many non-academic people have stopped coming. So browsing [of] our 'curated' collection is down and that's probably the most important part of our income," he said.
Harold also told The Student that people have grown wary of eating in restaurants due to the associated pandemic risk factors and that many of the most popular restaurants have since closed. He noted that Amherst Cinema closed, switching to virtual screening, and other shops have closed or reduced hours — all of which make Amherst less of a destination.
For A.J. Hastings, the economic impact has influenced day-to-day operations significantly. In mid-March of last year, the college's go-to collegiate office supply store was forced to lay off part-time staff and high school students. They put their remaining full-time staff on furlough, meaning that their full-time employees retained their health insurance and any eligible employee could collect unemployment.
Before the pandemic, the shop's open hours were 7 a.m. to 8 p.m. Monday through Saturday and 8 a.m. to 5 p.m. on Sunday. Its current hours of in-store shopping are 10 a.m. to 4 p.m. Sharon Povinelli, co-owner of A.J. Hastings, said, "The intangible [changes brought on by the pandemic] are our customer interactions and our goodwill in the community."
"Part of the appeal for our customers and, to be honest, us, is the day-to-day interactions with the people who shop in our store. There is now a special and mental barrier to that interaction which is difficult to adhere to even though we all know it is essential," she added.
The AACC and Amherst BID have collaborated throughout the pandemic to support local businesses and foster continuity in the business sector. Among their initiatives, the two organizations have created the Downtown Amherst Foundation (DAF), which raised more than $400,000 of donations to provide relief and continuity grants ranging from $1,000 to $10,000 based on demonstrated need to over 60 small Amherst businesses. Amherst College contributed $50,000 to the DAF in support of local businesses.
Chief Brassord also reported that an "Amherst Area Gift Card" was created so that individuals can reinvest in local businesses. Over $16,000 worth of gift cards have been purchased thus far. Additionally, the two organizations created the Relief & Resiliency Microgrant program and #IAMherst, which caught the attention at the state level and has been used as a model for marketing downtowns. Funding from the state enabled the Chamber to distribute $23,000 microgrants to Amherst Area small businesses.
Additionally, the AACC and BID have procured and provided more than 10,000 pieces of PPE to businesses. The BID and AACC were also able to supply restaurants with umbrellas, tents and plants to beautify the outdoor dining the Town set up, as well as bring into town and pay close to 40 local artists to paint the barriers and turn downtown into a public art walk.
Pazmany told The Student that the AACC has a new vision for the area. "We are ready to reinvest, reimagine, rediscover and re-energize. We believe we need to harness the ''#lovemylocal'' fever for the long-term. Nothing captures the spirit of supporting locals [more] than investing in your local businesses," she said. "We are also hyper-focused on tourism; building our town as a true destination. And using this time to rebuild infrastructure to not only serve our town's needs but to be a true economic driver as a host of tourism. Our area hosts ten museums alone, and amazing institutions that are truly iconic and global, while the local flavor of our downtown serves up global dining."
Despite the severity of their struggles, businesses are ready to adapt to whatever the world will throw at them next. "We're still trying to figure the long-term impacts of Covid-19 out," Harold said. "A lot of it depends on what happens in the country. And we're running the numbers to see whether we can sustain ourselves the way we've been going or if we'll have to change somehow — suggestions are welcome!"
Povinelli misses the Amherst College student population, but is hopeful that things will return to normalcy in the near future. "Our business success is tied to the broader success of the downtown, the college, the university and the Amherst area. This town is, and has proven to be during this time, an area that people are grateful to live in and willing to be in — even if they are on lock down," she said. "We appreciate the strong community support from our year-round residents, our part-time residents and visitors. We made it through the first pandemic, so on we go!"
Owners and leaders of Amherst business organizations are looking up despite the decline in economic activity. Brassord is proud of the strength that folks in Amherst have displayed in spite of the circumstances. "Local businesses have shown grit, determination and resiliency throughout the pandemic, and many have been able to weather the storm, in part due to the support from the BID and AACC," he said. "I'm hopeful that, as the pandemic abates and businesses aren't subject to restrictions that they will regain solid financial footing and return to pre-pandemic status."