News
President Martin Reaffirms Support for Students After Travel Ban Update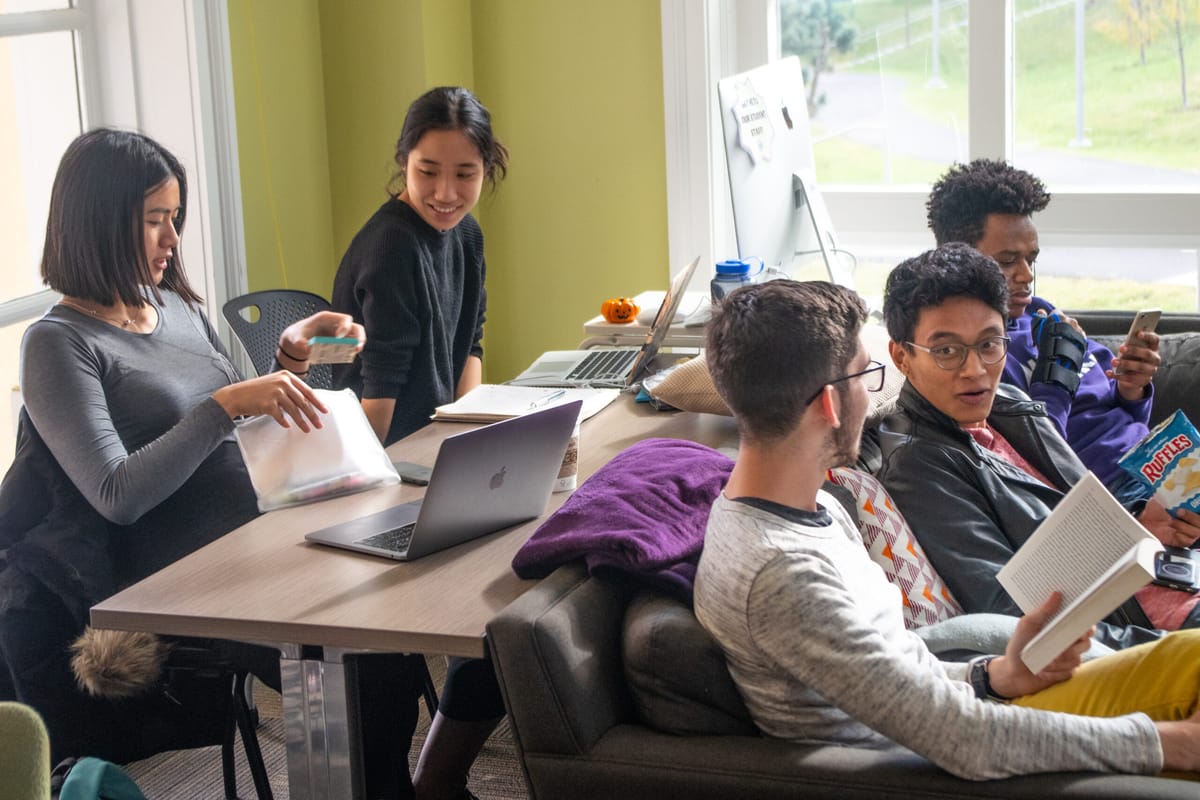 Following the announcement that the Trump administration's travel ban will be expanded to six new countries, President Biddy Martin sent an email on Feb. 1 to students, faculty and staff affirming the college's support for those from the affected countries while emphasizing that the ban will not affect students or recent alumni with existing authorization to be in the U.S.
The travel ban, which was announced by the Department of Homeland Security on Jan. 31, severely limits immigrant visas for citizens from six countries — Nigeria, Myanmar, Eritrea, Kyrgyzstan, Sudan and Tanzania — and is set to take effect on Feb. 22. Seven other countries — Iran, Libya, Syria, Yemen, Somalia, North Korea and Venezuela — continue to be affected by travel restrictions placed by an executive order issued by President Trump in March 2017. Student visas are unaffected by both bans. However, according to the college's Chief Policy Officer and General Counsel Lisa Rutherford, students from affected countries will likely face increased vetting, including "more in-depth questioning" before entry to the U.S.
The original 2017 travel ban, which affected Yemen and Iraq but excluded North Korea and Venezuela, was met with strong opposition on campus, including a protest involving several hundreds of students demanding more meaningful support for those affected by the ban from Martin and the college administration. Many students viewed the ban as discriminatory against Muslims, since the initial ban affected seven Muslim-majority countries.
Each of the six new countries have significant Muslim populations, including Myanmar's Rohingya Muslims, who are currently fleeing genocide.
Given that "the uncertainty and anxiety arising from this new order will affect members of our community and their families," Martin directed students and alumni from affected countries to "confer with an immigration attorney before leaving the U.S., as a precaution."
"We provide all of our international students access to legal advice from an immigration attorney, as needed," said Rutherford. "We also inform them about potential and actual changes to immigration law and policy, including any actions we recommend they consider taking in preparation for any changes."
According to Martin, Director of International Student Engagement Hanna Bliss has also been in contact with students from the affected countries. The Student reached out to Bliss, but she could not comment before press time, except to "encourage all students with questions to reach out to [the Center for International Student Engagement] directly."
Students from the affected countries reacted negatively to the ban. Arzoo Rajpar '22, an international student from Tanzania, noted that she "never expected Tanzania to be a country that the Trump administration would have something against."
"The reason they gave for this ban is very vague. We do have our issues with regards to human rights, but this was not stated as a reason for the ban nor should it be since these violations and immigration to the U.S. really have no link," she wrote in an email statement. "It's all very confusing and overwhelming to be honest because now I have to be worried about what would happen when I reenter the U.S. or what treatment I might get as I am traveling. I'm also aware that this feeling is shared amongst so many people."
"If you're going to ban countries, that's because you don't want their people in yours … It's disheartening to know that I study and basically live in a country that doesn't really want people like me here," Rajpar added. "What happens to the students who choose to live here after they graduate? What happens to the families that want to build a life for themselves in the U.S.?"
For Guillermo Rodriguez Medina '22, an international student from Venezuela, the travel bans on many of the countries were, in his view, "xenophobic or protectionist." However, he also viewed the ban on North Korea and his home country of Venezuela as motivated by different reasons.
"For most other countries, it is immigrants who will really suffer the consequences of the ban. However, in the case of Venezuela, the ban specifically targets government officials and their families," said Rodriguez. "The ban is a clear display of political enmity towards Venezuela's dictatorial regime, not towards the Venezuelan people."
Rodriguez also described some encounters with increased vetting. "It depends on the point of entry. For instance, in Boston Logan International Airport, as soon as they saw I was a student on an F-1 Visa, the process was quite smooth. However, when I entered through [John F. Kennedy International Airport], I did experience increased vetting," he said. "I have also heard about other Venezuelan friends currently studying in the U.S. who have experienced more intense vetting whenever they have entered through the Miami International Airport."
Martin ended her email by stressing the importance of immigrants to the nation. "We celebrate the contributions of people across the U.S. who have roots in countries affected by the travel bans," she said.
"We welcome students, scholars and staff from those countries to Amherst," Martin wrote. "We recognize the importance of ensuring our national security. We also know that the presence of immigrants from all over the world has been and continues to be essential, not only to the inventiveness of colleges and universities in the U.S., but to the well-being of the country — its economy, its cultural riches, its spirit and its identity."