News
Soledad Slowing-Romero: A Voice for Engagement, On and Off Campus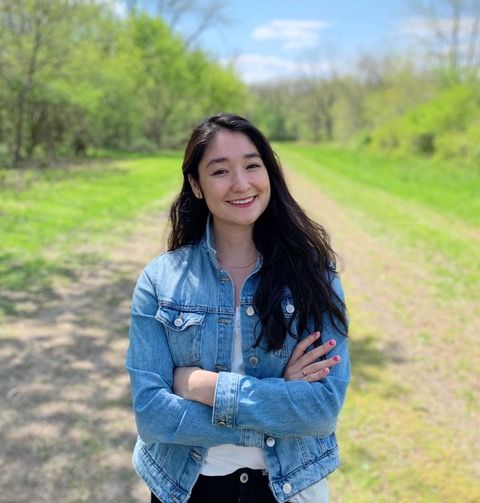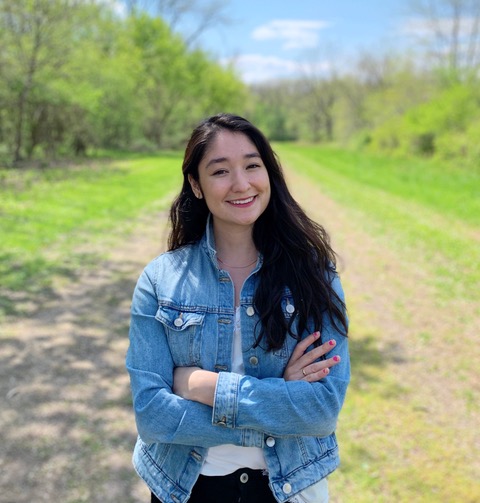 There is no question that Soledad Slowing-Romero '20 has left a significant mark on Amherst College throughout her four years here. From volunteering in the local community, writing the first honors thesis for the Latinx and Latin American Studies (LLAS) department and serving as president of the Amherst Political Union (APU), Slowing-Romero's combination of determined activism and easygoing charm has consistently enhanced the Amherst community.
First Interests
Born into a middle-class home in Guatemala, Slowing-Romero credits her parents for instilling in her a strong commitment to social justice from an early age. Describing the political climate in which she grew up, she noted that Guatemala "is a very reactionary country, [where] racism against indigenous people is pretty much institutionalized."
Like most middle-class families in Guatemala, the Slowing-Romeros hired an indigenous woman, named Tomasa, as a live-in maid. When Slowing-Romero's parents started treating Tomasa like a family member — inviting her to sit at the dinner table and helping pay for her education — they faced serious backlash from more conservative members of the extended family. Looking back, Slowing-Romero sees this as one of the first experiences that prompted her to question existing social and economic structures.
When she was five, Slowing-Romero moved with her parents and sister to Ames, Iowa, where she quickly settled in. "I loved growing up in Iowa," she reminisced. "I definitely identify a lot as Iowan."
By her high school years, Slowing-Romero had already begun looking for ways to put her grounded belief in social justice into practice in the local community. She quickly became president of Students Helping in Poverty and Hunger, foreshadowing the dedication to community work that she would later bring to Amherst.
At the same time, Slowing-Romero, excelling in her high school coursework, also began to take classes at Iowa State University and turned her eye eastward.
Choosing A Direction
Slowing-Romero's path to Amherst was far from straightforward. Although she became determined to go to an East Coast college after a family vacation when she was just 13 or 14, Slowing-Romero initially leaned towards larger universities. At first, Columbia University was her dream school. Even after Richard Mansbach, one of her professors at Iowa State and a Swarthmore graduate, sold her on liberal arts colleges, Amherst was by no means her guaranteed choice.
"I was pretty sure I was going to go to Williams," she confessed hushedly. "They let me know [I'd been admitted] about a month before any other colleges." Ultimately, Slowing-Romero credits her decision to come to Amherst with the college's dedication to equality and diversity, noting that "having people of color, having people from different socioeconomic backgrounds is a critical part of having real discussions."
Slowing-Romero wasted no time helping to facilitate real discussions at the college, joining APU — a club dedicated to creating an open space in which students can debate a diversity of political opinions — and becoming a member of its executive board during her first year.
Slowing-Romero's interest in social and economic justice and desire to understand how inequalities are created naturally led her towards the history and political science departments. While she leaned toward focusing on political science at first, she increasingly realized that her preference for concrete stories, as opposed to theory, might be better suited to history. While Amherst still lacked a Latin American studies major during Slowing-Romero's first year, she found herself naturally drawn to taking history classes focusing on Latin America, discovering that "it was really empowering to see all of these people like me in history, and I want to be able to tell their stories that oftentimes aren't told."
She quickly demonstrated a clear knack for telling those stories. Praise for her academic achievements in history and LLAS is loud and seemingly unanimous. Rick Lopez, dean of new students and chair of Latinx and Latin American studies, has been Slowing-Romero's academic advisor for the duration of her four years and her thesis advisor as well; he singled out Slowing-Romero as "one of the most impressive students I've ever worked with."
Vanessa Walker, the Morgan assistant professor in diplomatic history, is similarly ebullient about Slowing-Romero, praising her passion, healthy skepticism and ability to "balance serious commitment and levity [with a] willingness to have fun with topics and requests." Walker added, "she really energized class and allowed other students to think about different dimensions."
Developing Community
Slowing-Romero has been just as influential outside of the classroom as in it. While she has also worked with the Amherst Law Review, Slowing-Romero identifies APU as her most significant extracurricular. After three years on the club's executive board, Slowing-Romero was elected president at the start of this year. One of Slowing-Romero's first actions as president was to shift the meeting day so that it didn't overlap with Black Student Union meetings, allowing engaged and interested Black students to participate in the club.
Along with helping move the club towards realizing its goal of providing an expanding diversity of viewpoints, Slowing-Romero worked to bring an exciting collection of speakers to the club. She is particularly happy to have brought in Lucrecia Hernández-Mack, former Guatemalan minister of health, to give a talk on public health, noting that the club typically invites speakers from the U.S., "so I was really excited to bring in an international perspective."
Not willing to settle with only improving options for students on campus, Slowing-Romero has also done valuable work to bridge the divide between the college and the broader Town of Amherst. She has volunteered at the Pioneer Valley Workers Center and at First Baptist Church, pushing other Amherst students to engage in the community similarly.
Her friend Zehra Madhavan '20, who also worked on editorial board of The Student, fondly recalls one of these occasions: "I was pretty purely in the Amherst bubble, but spiritual director Harrison [Blum] was arranging for a few people to go to soup kitchens. [Slowing-Romero] was the one who said, you should do this … having someone else to motivate me to go out and make a difference was so valuable … She reminds me that that kind of help, even on a small scale, is a real contribution."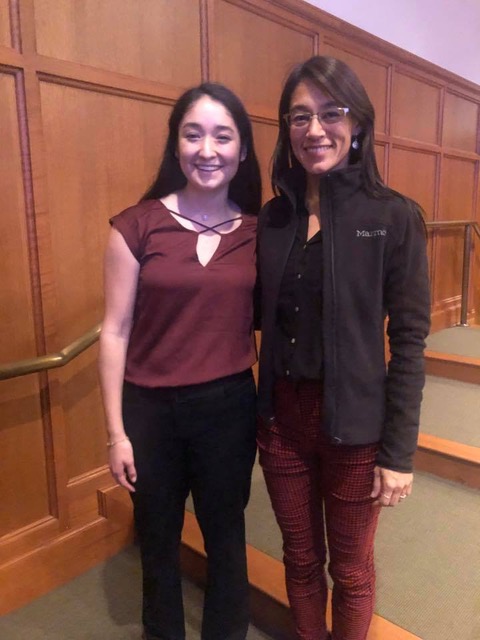 A Thesis Challenging Incomplete Narratives
The culmination of Slowing-Romero's time at Amherst has been her thesis, titled "Primavera Tracionada: Ladino Anti-Communism and the Politics of Race and Class During the Guatemalan Decade of Spring," which combines her long-standing interests in political activism and Latin American history. The thesis was the first written for the college's LLAS department.
In her thesis, Slowing-Romero explores the causes that brought an end to Guatemala's "Decade of Spring" — a brief period from 1944 to 1954 in which Guatemala was ruled democratically by progressive presidents Juan José Arévalo and Jacobo Árbenz, both of who strove to improve living conditions for the working class. It was followed by nearly 40 years of civil war and genocide against indigenous people, what Slowing-Romero describes as "state terror."
Slowing-Romero's thesis argues that the traditional Guatemalan narrative of these events, which places the blame for the end of the Decade of Spring on the U.S., is both incomplete and counterproductive.
While it is true that the Árbenz government was ultimately removed by a C.I.A.-planned coup and replaced with an authoritarian military government, Slowing-Romero suggests that this is only part of the picture — the coup was enabled by a significant political movement inside Guatemala.
She explained that, "there was an appropriation of Cold War anti-communism, tailored to racial and class anxieties of the middle class and upper classes in Guatemala that won over enough people to create a coup environment." Without this grassroots reactionary movement, which has often been ignored and is the main subject of Slowing-Romero's research, "the overthrow of Árbenz would most likely not have had the success it did," she argued.
Ultimately, the part that middle-class ladinos (people with mixed Spanish and indigenous descent and cultural identity, about 60 percent of Guatemala's population) played in ending the Decade of Spring has been whitewashed. Because of this, "a lot of ladinos don't really understand their role, not just racially but economically, in maintaining a really oppressive system," she said.
Looking Forward
Now that she's nearly graduated from Amherst, Slowing-Romero is beginning to plan out the next phase of her life. She's interested in pursuing a Ph.D., but says that she'll give herself three years to figure out whether that will be her next step forward.
In the meantime, she has accepted a job at Cuti Hecker Wang, a New York law firm specializing in fighting economic injustice in housing discrimination and wage theft cases. Slowing-Romero said she's very excited to start working there, particularly as she "think[s] so much of what is happening in the world right now is more a symptom of economic injustice than anything else."
Whatever she does next, it seems certain that, in Walker's words, Slowing-Romero "is always going to be somebody politically and civically engaged, constantly bringing the issues she cares about to bear on the real lived experiences of others."