News
Student Focus Groups Aim to Improve Course Evaluation Feedback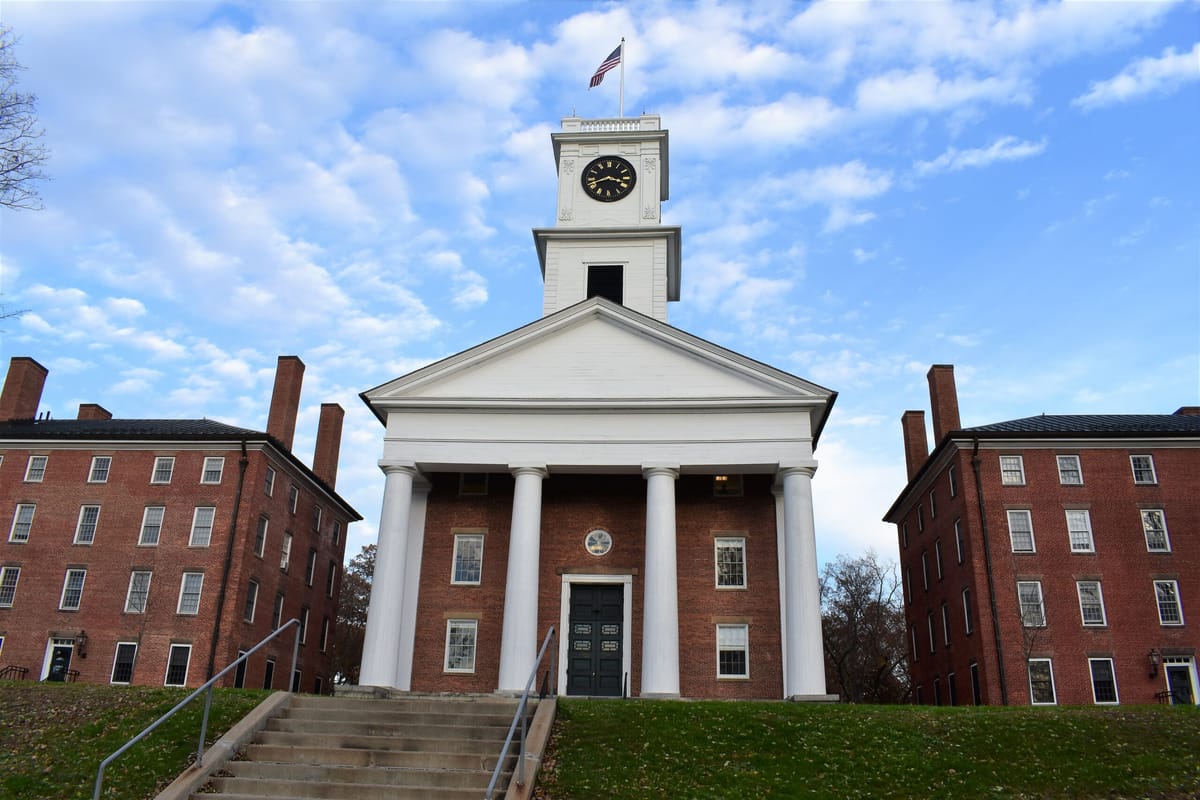 The Center for Teaching and Learning (CTL) hired five students in early October to facilitate student focus groups to study teaching and learning environments at the college. The research is focused in two areas: student voice in course feedback and inclusive pedagogies in STEM.
Having worked directly with faculty to design and proctor course evaluations for the past two years, Riley Caldwell-O'Keefe, director of the CTL, began to gather different data about the college's learning environment this fall.
"I can analyze that data [I already have]," she said, "but I can't say what that experience was like for students unless we actually talk to them and ask them." The CTL chose to hire students to conduct the focus groups because "it's more productive for students to talk to students than it is for me to talk to them," Caldwell-O'Keefe said.
The research assistants were trained in leading focus groups by the Wabash Center of Inquiry in New Hampshire over fall break.
Marco Trevino '20, one of the CTL research assistants, said that in conducting these focus groups, the CTL is seeking information on students' past experiences providing course feedback. The research assistants are asking questions like "Do you think professors understand the challenges that you have in your classes? What gives you that impression?", "Do you feel like you have any influence in the ways that your courses are taught?" and "What ways of engaging with feedback feel most inviting?"
Associate Director of the CTL Sarah Bunnell and Biology Professor Thea Kristensen are also leading a student focus group team on inclusive pedagogies in STEM. They are building upon the work of others like Professor of Chemistry Sheila Jaswal, who started the the Being Human in STEM (HSTEM) movement with several students, a course in which students produce projects designed to help Amherst's STEM fields become more inclusive.
Findings from the focus groups will be shared with the college. So far, research assistants have facilitated five focus groups, and may schedule more this winter if deemed necessary, of which the CTL would notify the student body through the Daily Mail.
In 2016, Hari Kumar, director of instructional and curricular design services at the time, began a pilot project to determine a course evaluation question set that would decrease implicit bias, or unconscious attitudes about people based on their identities, in student feedback and provide faculty with more informative, actionable information. Caldwell-O'Keefe partnered with Kumar on the project in the summer of 2016 and continued the work when she stepped into the role of CTL director in June 2017.
Over the past two years, Kumar and Caldwell-O'Keefe have entered classes to talk with students about what productive feedback looks like.
Caldwell-O'Keefe said that they "encouraged students to reflect [when giving feedback]: 'Is this a reaction to an identity that doesn't matter for my learning?'" She described how, for example, a student perceiving an instructor as "confident" or "flustered" is often based on gender stereotypes. Identity and mannerisms, however, are largely irrelevant to a teacher's ability to further a student's learning, she said.
Throughout the pilot program, the CTL worked with 30 faculty members in 90 different courses and gathered 1,300 student evaluations. Caldwell-O'Keefe is currently sorting through that data.
Caldwell-O'Keefe connects the root of this "students-as-partners" work to the 2015 Amherst Uprising.
The Uprising was a weekend-long sit-in in Frost Library during which students gathered in solidarity with black students protesting at the University of Missouri and Yale, offering a space where traditionally underrepresented in academia could give testimony of their experiences of struggle at Amherst.
Following the Uprising, both faculty members and students called for research into course feedback, according to Caldwell-O'Keefe.
"Many faculty on campus were interested in a different course evaluation question set and students weren't quite feeling heard," Caldwell-O'Keefe said. "We did a needs assessment last year to better understand what is important to faculty. They said what gave them a sense of accomplishment was their relationships with their students. This tells me that faculty care what students think and where they feel heard, or not heard. They want them to be part of the process."