election
Student Political Groups Race to Organize and Get Out the Vote With Election on the Horizon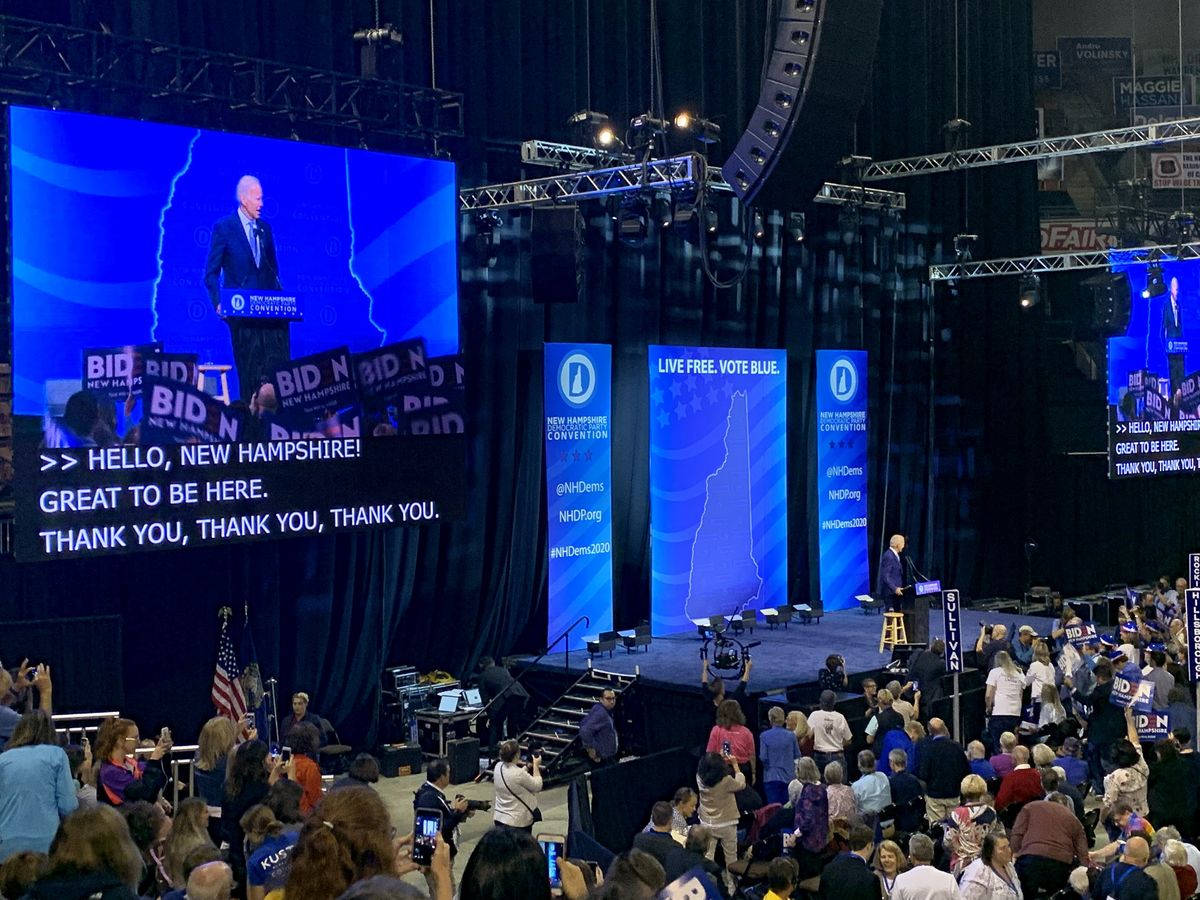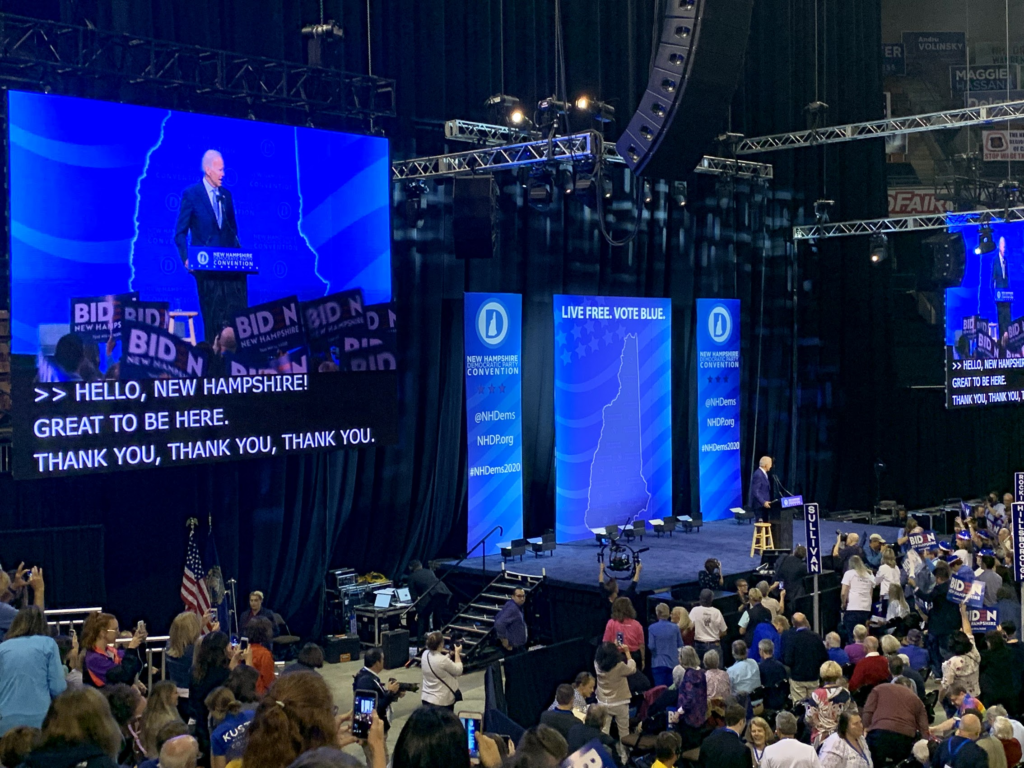 As the 2020 presidential election draws to its close, student organizations have ramped up their efforts to shape the election's outcome and the Amherst community's response to it. Motivated by differing and overlapping feelings of anxiety, hope and concern for the nation's future, the groups have mobilized phone banking events, discussions and on-campus tabling in hopes of making a lasting impact on the election's outcomes.
AC for Biden, AC Democrats (AC Dems), AC Republicans (ACR), and the Amherst Political Union (APU) have all mobilized ahead of the Nov. 3 elections. ACR and AC Dems work to further conservative and progressive causes, respectively, on campus through electoral politics and grassroots organizing and discussion. APU is dedicated to increasing political discourse on campus. AC Votes was established during the 2018 midterm elections and focuses on getting students to vote. AC for Biden started organizing during the primary elections and has advocated for former Vice President Joe Biden's presidential campaign since then; the college has no formal student group in support of President Donald Trump's campaign. The groups have focused their efforts on initiatives from phone banking to discussing policy to hosting events and to organizing outside the electoral system.
AC for Biden has taken a two-pronged approach to organizing as the election approaches. The group focuses on fostering enthusiasm for Biden's campaign on campus and mobilizing student supporters to advocate for the campaign in swing states like Ohio and Pennsylvania. "We want to get people excited enough about the campaign and the policy to want to do the groundwork and make calls," said Rose Mroczka '21, the lead organizer of the group.
Encouraging enthusiasm for the Biden campaign has been the main initiative, as many students with left-leaning ideologies believe Biden's policy is too center- or even right-leaning, according to Mroczka. In response, the group works to contrast Biden's and Trump's platforms and character. "Maybe you don't agree on policy, but this is also a race of character, this is a race about the judiciary and the courts," Mroczka said. "Maybe you don't like the intricacies of Biden's plans but in the long term, making sure our democracy stays healthy, and we protect people's rights on the Supreme Court … I think that was a pretty easy contrast to sell."
The Amherst Direct Action Coordinating Committee (DACC), a group dedicated to Black and Indigenous liberation, views the election differently. "Elections are theater," the group said in a statement to The Student. "This competition between the two elite parties of the ruling class is a distraction. Both are equally complicit in maintaining the boot of U.S. imperialism on the necks of oppressed and exploited communities globally." Instead of organizing through phone banking or anything relating to the electoral system, DACC focuses on grassroots initiatives. "The real question before us is: How will we as students leverage our position to support these very communities who are actively building alternative sites of power and self-determination as we speak?" the group said. "Vote, if you want. Vote as damage control. But let's not mistake it as progress."
In addition, AC for Biden has hosted events with politicians, including Senator Chris Coons '85 (DE) and advocates over social media, especially Instagram. The initiative has ramped up as the election approaches, according to Mroczka. "I think it's a common saying in most of life: you don't want to wake up after the clock hits zero and think, what could I have done to help?" she said. "You want to put in as much work as you can … Though the anxiety is definitely not enjoyable, it's a motivation as well."
Meanwhile, AC Democrats is focusing on its initiative to "coordinate students on campus to help elect Democrats and further progressive causes," according to Harry Brussel '23, president of AC Dems. "This cycle we've taken a strong approach to helping elect Democrats up and down the ballot," he said. Early in the semester, the group voted on two Senate races and two House races to target their efforts on and flip parts of key states blue. This work has been done primarily through phone banking. The group has also worked alongside AC for Biden to host events, including the conversation with Senator Chris Coons. As the election draws closer, according to Brussel, AC Dems has begun working with AC for Biden more closely and "the focus has shifted a bit to the presidential [election]."
Students motivated to do the "groundwork" support the Biden campaign through phone banking. As Nov 3. draws nearer, the goal of the phone banking has shifted towards getting out the blue vote instead of registering people to vote or convincing them to do so. The AC Dems host phone banks every week and join Dem Dialer phone banks, a program that uses volunteers for pro-Biden phone banking, as frequently as possible.
AC Republicans, conversely, has focused on providing a space for political discussion as the election approaches. "We're not very active politically," said David Branson '21, the group's president. "We're not exactly a large community on Amherst campus … it's nice to have a group that will talk," he said. "It's kind of an outlet in the way that a lot of clubs are, it's a community."
ACR meets every Monday over Zoom to discuss a current political event. These conversations have shifted more towards electoral politics as the election approaches. "We try to get everyone's perspective and try to go through a range of perspectives to expose people to more political ideas," said Branson. The group hasn't engaged in organizing like phone banking or hosting events for their party's candidate like the other political groups on campus have, which Branson attributed to the pandemic, along with the social stigma of being a conservative on campus. "People are uncomfortable being associated with ACR … they don't necessarily want all their peers to know, 'Hey, I identify as a Republican," he said.
"In the past where we've tried to do public and promotional things for ACR. I know a lot of people have shied away from that, so we haven't been … holding signs out on campus or calling people and prompting them to vote, just because people like to be quiet about their political beliefs on campus."
Not all student organizations have opted for a partisan approach to the election. AC Votes is a nonpartisan, student-run organization with the goal of increasing voter turnout on campus. "Our goal is just to improve voter registration, voter turnout on campus," said Ben Gilsdorf '21, head student organizer of the group. "This year we really wanted to get to about 90 percent of the student body registered to vote, up from 80 percent in 2018. We're aiming for about 65 percent turnout."
These efforts have taken place through tabling — a total of 69 hours in just this past week, Gilsdorf said — as well as reaching out to off-campus students with postcards, sending emails out to all students, collaborating with the athletics department and hosting talks. "The more people vote, the more mandate the government has to say we actually represent the people," said Gilsdorf. "People at Amherst care about a lot of things and … want to make their voices heard. I want to make sure that the structural impediments that they need to overcome in order to make their voice heard, are overcome," he added.
Amherst Political Union, on the other hand, is planning to host a Zoom meeting for students to discuss election results as they come in. "People process elections in different ways, and we want to provide a space for people who feel like discussing their feelings or analysis with other students," said Witter Swanson '21, the group's president. The Office of Student Activities will host a screening of the election in the Powerhouse, and hand out wellness grab-bags outside Keefe and on Val Quad the day of the election. "With the unique circumstances surrounding the election, we wanted to ensure that there were opportunities for respite and to be in community with one another," said Paul Gallegos, director of student activities. Student Activities plans to extend this programming beyond election day, with a variety of options for students to discuss emotions surrounding the election and deal with their stress.
With emotions running high amid last-minute efforts of involvement, members of all these political groups expressed the hopes and sentiments that back their groups' differing methods of organizing. "The stakes are just so unbelievably high. I think there's a real sense that there's something different about this year," said Brussel.
Many organizers shared this sentiment. "What do we think the character and policy approach of our country should be? The worrier in me thinks that our democracy is at stake right now… Though I'm confident in the American people, democracy can rot from the inside out," Mroczka said.
Gilsdorf noted the overlap in the national stakes and stakes here in the Amherst community. "I think everything's at stake for the nation. Climate change, health care, Covid, reproductive rights, it's all on the ballot," he said. "Just look around Amherst campus at the organizations that exist, and there's a lot of intersection … there's a lot of ways that Amherst students' personal interests intersect with what's on the ballot."
Brussel expressed immense worry for the election outcome. "If Donald Trump wins I think a lot of people, including myself, will be very afraid for their safety," he said. Branson's concerns centered more closely around the clarity of election results. "I do worry for the contested election if there would be efforts to create confusion or potentially violence from either side," he added. "I think it's a frightening situation if we're reduced to that, and I think it's a sad time for the United States if either party feels politically shunned."
But amid the clearly prevalent feelings of uncertainty and anxiety, all group leaders named a few things giving them hope. Many shared a belief in commonality. "I trust that Americans have more in common than they have differences between them. And I think that … people do truly care for each other," said Mroczka. "Though there [are] fears to be had for what could happen in the future, there's still a lot of strength and camaraderie in America." Branson remarked. "I am a pretty proud American, and I would like to see some issue worked on in a bipartisan way."
The work does not stop after the election. For Brussel, the election opens doors for future grassroots organizing. "I think we play a huge role in shaping the outcome of the election," he said. "When you see that folks from Amherst come from all different parts of the country, you see how important college campuses are as a facet of democratic organizing."