News
Students Explore Interfaith Relations at Retreat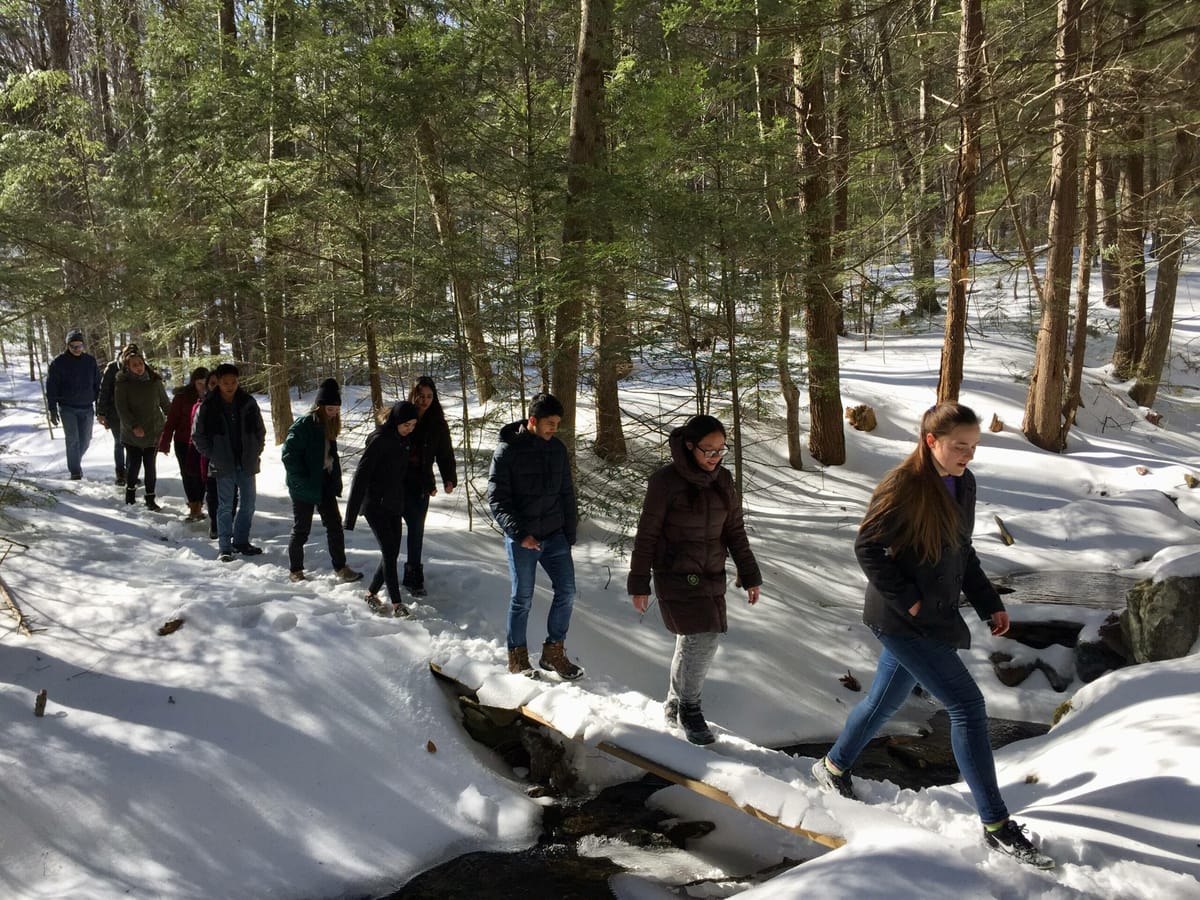 Religious and Spiritual Life (RSL) held its first-ever interfaith retreat, titled "Nourish," from Friday, Feb. 15 to Saturday, Feb. 16. As part of a broad effort to engage students across all religious backgrounds, the retreat created a space for attendees to slow down and connect with themselves and each other.
The retreat, which took place at the Nine Mountain Retreat Center in Plainfield, was attended by 17 students and five staff members representing multiple religions. The retreat was one of many new activities that RSL hopes to offer for students with wide-ranging spiritual interests. Aiming to focus more on interfaith relations in his first year as director of RSL, Harrison Blum cited the prevalence of data showing an increasing number of Americans with no particular religious ties as justification for this shift.
"A question across college spiritual life is, 'How can we be relevant and supportive to all students?' So certainly here RSL will continue our religious groups, supporting religious students, and a main vision I have for our department is to better support students who may be outside of participating in a faith tradition," he said.
Students engaged in two structured activities on Friday and three on Saturday. Sessions included reflections on students' own spiritual journeys and beliefs, two spiritual practice sessions — one Hindu and one Christian — a nature hike and lots of opportunity for general discussion about their beliefs.
Samuel Melcher '22 felt he gained a lot from the practice sessions. As a unitarian universalist, he was especially impressed by the Hindu session, a fire ritual honoring Shiva.
"I had never seen anything like it before," he said. "There was a food offering that you make and that you can partake in — there were some very good cookies. We sort of moved a bowl or a plate in front of a little statue of Shiva, and the woman who was the Hindu spiritual advisor was chanting. Some students chose not to partake, because it was worshipping a different god [that is not their own], but it doesn't have any conflict for me."
The retreat also provided the opportunity for participants to relax in their free time with board games and a jacuzzi at the retreat center. Blum noted that the retreat offered plenty of space in the schedule "to move slowly and set the homework aside for 24 hours."
Sabir Meah '21 found the unstructured time the most fun — he recalled playing a lot of Settlers of Catan, a board game. Many students who attended the retreat, like Basma Azzamok '22, found the opportunity to learn across different faiths, which was perhaps the most valuable part of the experience. "I don't know much about the Christian faith or the Hindu faith and I feel like having those workshops just kind of introduced me to a couple of those elements," she said. "I think it was helpful in fostering conversation because you can't really have a conversation about religion if you're only knowledgeable about your own and don't really know about the others."
Meah also valued hearing about people's individual spiritual journeys. "It definitely helped me realize how much of a transformative time college is for some people, especially spiritually. It was interesting to hear about so many people … who have so many different ups and downs and changes throughout their religious and spiritual life, because I personally never experienced that," he said.
Blum was enthusiastic about the retreat and hopeful about expanding RSL's role on campus, with plans to continue holding Nourish at least once a year, probably in the spring.