Arts & Living
Swift's Sun Starts To Set in "Midnights"
Taylor Swift's latest album, "Midnights," dropped last week to online buzz and record sales. Managing Arts and Living Editor and resident Taylor Swift expert Brianne LaBare '25 analyzes Swift's newest work.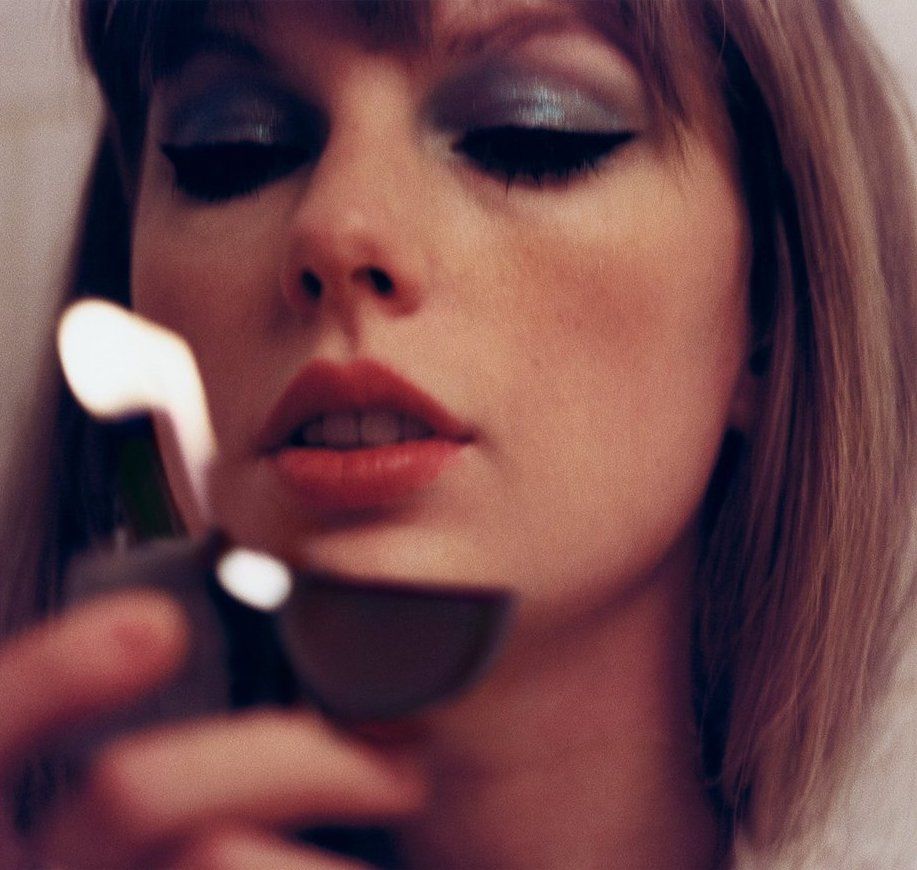 Over the past several years, Taylor Swift has been busy. From releasing two folk albums during the pandemic, complete with elaborately interconnected lore, to reclaiming her stolen intellectual property by rerecording her older albums, Swift has managed to stay on top of the game, rebrand herself, and expand her discography. So, perhaps it shouldn't be a surprise that she sheds her skin again on "Midnights," her 10th studio album.
On Aug. 28 at the MTV Video Music Awards, Swift unexpectedly announced the release of "Midnights." In a statement released via social media, Swift described the album as "a collection of music written in the middle of the night, a journey through terrors and sweet dreams. The floors we pace and the demons we face. For all of us who have tossed and turned and decided to keep the lanterns lit and go searching — hoping that just maybe when the clock strikes twelve … we'll meet ourselves."
At midnight on Oct. 21, Swift's 13-track album was released worldwide. "Midnights" pays homage to Swift's earlier pop albums but still establishes an entirely new sound based in  low-pitched autotuned vocals, synth-pop, and experimentation.
While Swift spent her two previous albums writing about complex, fictional characters in the third person, the focus of "Midnights" is firmly on herself. She sings about private and professional matters with a degree of candor not present since 2019's "Lover." By examining a few specific tracks that exemplify the album's distinguishing marks, I hope to explain what prospective listeners can expect.
The boldly self-reflective "Lavender Haze" opens the album and hooks listeners with the title, casting the 1950s term — "all-encompassing love glow" — in a modern light. The glossy nature of the lyrics and layered vocals give the track a dreamlike, atmospheric quality. In the opening track's chorus, Swift sings, "I feel the lavender haze creeping up on me / Surreal / I'm damned if I do give a damn what people say / No deal / The 1950s shit they want from me / I just wanna stay in that lavender haze."
Similar in its contemplative nature, "You're On Your Own, Kid" narrates Swift's longing for true love. She braids past and present together, reflecting on her childlike fantasies of being "saved by a perfect kiss." Only when she "learn[ed] that you never cared" can she replace the life she thought she wanted for a better one unencumbered by unrequited love. She's not only on her own but figuring out how to be herself.
Swift's return to synth pop after her last two indie/folk-pop albums implies a desire to explore experimental sounds. Throughout the album's duration, Swift and Jack Antonoff — Swift's long-time collaborator, singer, and producer — twist and push her gleaming vocals in new directions. I see this in the ethereal vocal manipulations of "Labyrinth." Notably, in the outro, Swift's voice is (presumably) altered and repeats three times in a distorted tone: "Uh oh, I'm falling in love / Oh no, I'm falling in love again / Oh, I'm falling in love / I thought the plane was going down / How'd you turn it right around?"
Using post-production editing to fluctuate Swift's voice between high notes and an almost masculine lower register underscores the standalone essence of the album. This is a detail we have not seen in Swift's work before, and it places "Midnights" in a unique category among her other pop albums, crafting an individual identity through its experimental flairs.
This inventive quality can be attributed to Antonoff: "Midnights" is almost entirely written, produced, and performed with him. Together, they layered vocals and synth drums to curate a sound that melts Swift's voice with the album's instrumentals.
The melodic instrumental sounds that quickly transform into upbeat notes in "Bejeweled" emphasize the layered composition of the album. The song's chorus embodies the album's theme of duality through lyrics that intensify in sound. Constructing the chorus in this way has an astral effect on the verses: "Best believe I'm still bejeweled when I walk in the room / I can still make the whole place shimmer / And when I meet the band, they ask, 'Do you have a man?' / I can still say, 'I don't remember' / Familiarity breeds contempt, don't put me in the basement / When I want the penthouse of your heart / Diamonds in my eyes, I polish up real, I polish up real nice (nice)."
In addition to the album's initial release at midnight, Swift rolled out an extended version of the album later that morning, featuring seven additional songs. In a statement released on social media, Swift explained her motivation for the auxiliary anthems: "Surprise! I think of Midnights as a complete concept album, with those 13 songs forming a full picture of the intensities of that mystifying, mad hour. However! There were other songs we wrote on our journey to find that magic 13."
Like the original 13 songs, the seven bonus tracks reflect on Swift's life, but are not buoyed by a response to particular events like "reputation" and "Lover" were. "Midnights" allows Swift to draw on topics from her life for the first time in what feels like a decade. In "High Infidelity," Swift sings candidly about the final days of a relationship, expressing how she no longer felt loved. "You know there's many different ways that you can kill the one you love," she laments. "The slowest way is never loving them enough / Do you really want to know where I was April 29th? / Do I really have to tell you how he brought me back to life?"
Although Swift's album did have gleaming moments of experimentation, as midnight faded and the sun began to peak through the darkness signaling dawn, the cracks began to show in her work. As a diehard fan of Swift's albums "folklore" and "evermore," I drew a stark contrast between the lyrical artistry of her two previous albums and "Midnights." Audibly, "Midnights" is reminiscent of Swift's pop albums but lacks the lyrical intricacy of her folk albums, which are tales told in the third person. In particular, Swift's self-deprecating and victimizing track "Anti-Hero" introduces a bizarre comparison: "Sometimes I feel like everybody is a sexy baby." While it is not new that Swift includes her inner thoughts and feelings into her work, I found this line to be an unsettling comparison.
Additionally, in track 11, titled "Karma," Swift uses the concept to warn people who betrayed her in the past and forebodingly announces that justice will be served in her favor: "Karma is a cat / Purring in my lap / Flexing like a goddamn acrobat." These lines not only presented themselves as incomprehensible musings, but as a longstanding fan of her work, I found that these verses soured my taste buds and caused me to disengage from the body of work.
Even so, the surprising lack of lyrical intricacy and the album's experimental nature did not stop fans from gushing over the tracks or her brilliance. Since the album's anticipated release, "Midnights" has quickly become a fan favorite. The album rose to Spotify's most-streamed album in a single day, and Swift broke the record for the most-streamed artist in a single day in Spotify history.
According to initial reports from Luminate, the album has sold over 800,000 copies in the U.S. through its first day across all available formats (digital downloads, CD, vinyl, and cassette variants). It has already logged the most significant sales week for any album since her album "reputation" in 2017, is so far the top-selling album of 2022, and has set a modern record for single-week vinyl album sales.
Although the highly anticipated album topped the charts and reinforced Swift's fame, "Midnights'" synthetic tones and safe melodies fall short of her previous work. Still, the Grammy-winning singer manages to successfully pivot yet again in terms of genre and experimentation. The album's experimental nature is present in tracks such as "Mastermind" and "Midnight Rain," but holistically, the album lacks a distinguishing mark seen in her earlier works. Whilethe multiform voice on "Midnights" suggests a body of work meant for deliberation, ultimately the album struggles to tell stories or introduce scenarios that surprise anyone.