Arts & Living
The Indicator x The Student: "প্রণাম (Blessings)"
Managing Opinion Editor Tapti Sen '25 reckons with the act of kneeling in this poem originally published in the Spring 2023 edition of "The Indicator."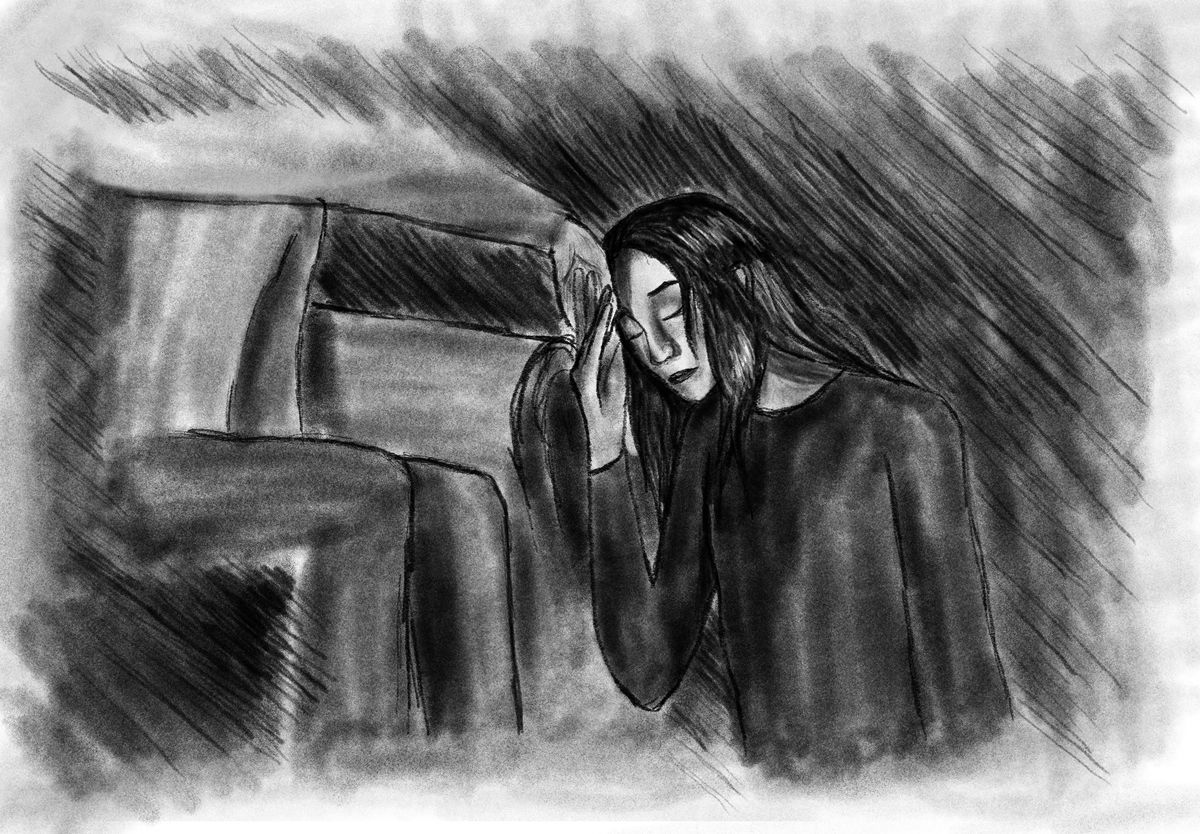 Kneel. A light touch on your temple. Rise.
Kneel: Touch your head to their feet. Your knees sting against the cold marble. Your fingers brush their toes. Seconds pass. Hours pass. You hold your breath, trying not to look at curled up toenails, worn with age. Laughter up above you. Shoulders tremble. Time to rise back up. Your mother is pleased.
Kneeling: is a blessing. to get down on your knees is ritual sacrifice of your arrogance. to touch the toes of your elders is worship of age and experience. to hold on is to feel the light of their wisdom. to feel their palm on your forehead is absolution of your sins, necessary for your survival. to get back up, feel their arms cradle your body. it's unconditional love. it's culture. it's community.
"Tapti. প্রণাম করো ​​! I'm so sorry, my daughter has become too westernized."
Kneeling: is a curse. an exercise in dehumanization. muscle memory forces you down. family keeps you there. respect's a fancy excuse for blindness. tradition for obstinance. what is wisdom spoken from a mad sage? reverence to a disbeliever? love is easier said than done, community easier created than kept.
Kneel: To the woman who called you fat. To the aunt who pulled you into a hug. To the uncle who stared at your chest. To the family you left behind. To those who deserve it. To those who don't. Up. Down. Rinse. Repeat.

"বড়দের আশীর্বাদ ছাড়া কিছু নেই."  (We are nothing without the blessings of our elders.)