Arts & Living
"The Loneliest Time" Is a Great Time
Carly Rae Jepsen's latest album "The Loneliest Time" was released on Oct. 21, 2022. Miles Garcia '25 details the well-rounded album's sparse weaknesses and many strengths.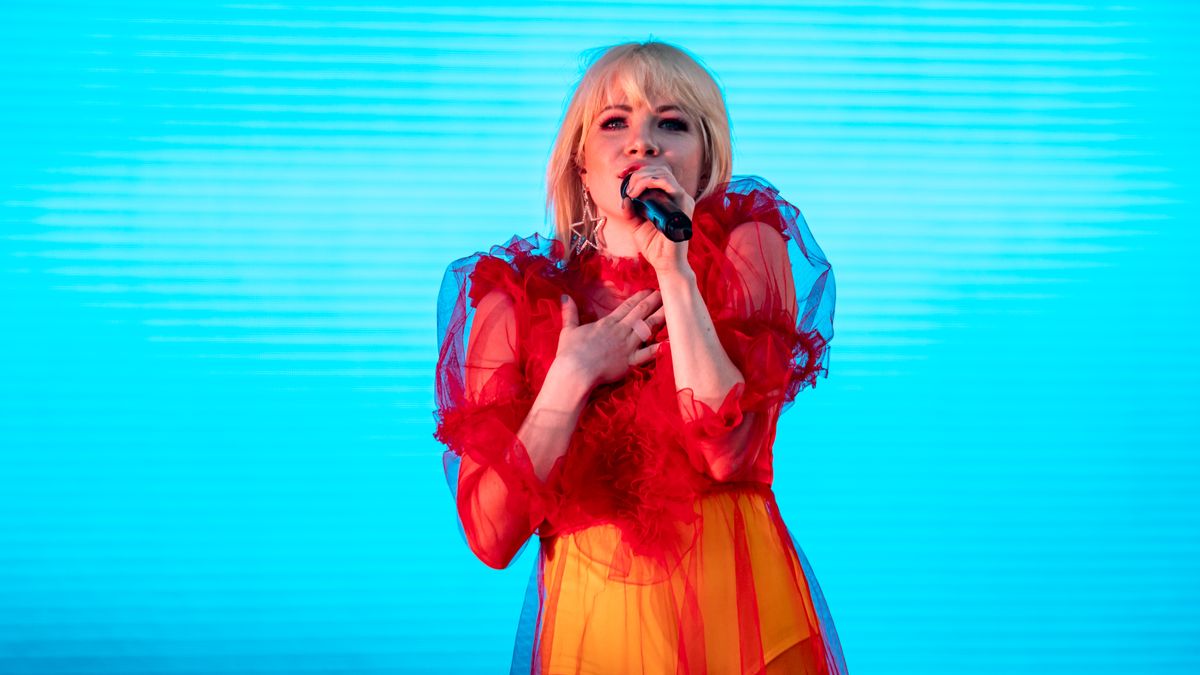 Don't think of her as the "Call Me Maybe" girl — Carly Rae Jepsen's dexterity extends far beyond that decade-old, overplayed radio hit. After 2012's "Kiss," the album containing that hit single, audiences and critics began to recognize her artistry in full force in her third studio album, "Emotion" (2015). She showcased her appreciation for the pop of the '80s while also bringing a unique Carly kick, such that everything from the radio-friendly bangers ("Run Away With Me") to the slower, powerful ballads of desire ("Favourite Color") became the building blocks of her sonic persona. On her fourth album, "Dedicated" (2019), the punch she packed in all of the album's tracks extended far beyond her previous influences. The album revealed her ability to hold her own against newer, rising stars with songs that stay ripe and flavorful for me, even after many (many) plays of the album.
Her latest album, "The Loneliest Time" (2022), follows through by delivering the sound she's been developing over the years, while also experimenting with new ideas, like transitioning from a country ballad to a disco tune, one after another. Although this experimentation made "The Loneliest Time" seem less cohesive than Carly's previous works, it also leads to some of the album's most exciting moments.
However, I do have issues with this project in the moments when it feels like Carly doesn't go as wild as I know she can from her past work, despite the experimental quality of the album. In trying out so many new sounds, she sometimes misses the mark on her trademarks, especially compared to "Dedicated."
But let me say right off the bat — I loved listening to "The Loneliest Time." It's not even close to her best work, and it still goes hard. Although the album doesn't stand up to her other albums, 1) lightning can't always strike twice (or rather, three times), and 2) even if this isn't lightning, it's still electrifying as hell.
In all of her music, there's a deep sense of longing — romantic idealizations, imagination, shyness; emotion. She delivers these feelings with a sense of vigor that makes them feel real and present, as if I am blushing toward the same lover that she is. This skillfulness continues in "The Loneliest Time," where desires are bass-boosted and inflamed with rhythm.
This is most evident in the single "Talking To Yourself." "Are you thinking of me when you're with somebody else?" she sings. The anxious thoughts directed toward the "you" in the song are as sticky as the hook. The heavy bass guitar underneath her voice adds a ton of ferocity, too. "Talking to Yourself" is an example of the signature quality that carries many tracks in her oeuvre — and many tracks on this album, too — to great heights.
Even though she treads territory that's familiar among her pop peers, Carly emerges superior. The opening track "Surrender My Heart" represents, in my mind, everything that separates her from other contemporary pop artists. It follows a typical pop-song theme: finding one's worth, facing the uphill battle of self-love, and revealing one's flaws to a potential lover. But this bravery never feels self-aggrandizing. It's an honest and at times tongue-in-cheek admittance of weakness, empty of cliches. Poignant lines like "But the benefit of all the broken hearts / That I broke before they could break me / Is a little bit of life regrets" do not feel like didactic lessons, nor like the trite expressions found in the multitude of unbearable pop tunes with similar themes (e.g. "Fight Song," "Roar," "Stronger"). And in the song "Beach House," what would have been shallow from any other artist comes across with great tonal intention by Carly. The song's lyrics and vibes perfectly mirror the flippant remarks in the lyrics that make fun of bad first dates ("I got a lake house in Canada, and I'm probably gonna harvest your organs").
Often Carly's experimentation goes beyond simply and creatively undermining pop music norms. She takes many avenues that she's never taken before, and it pays off. One of the catchiest tracks, "Shooting Star," uses a noticeable amount of post-production editing of her voice as a tool to give the song an electronic, delirious feeling. The song sounds like something Prince would have made if he lived long enough to be a fan of Remi Wolf and The 1975.
"Go Find Yourself or Whatever" also experiments by testing the waters of country music. One of her longest songs to date, the track takes its time building to its satisfying end, with lyrics about two lovers splitting ways and trying to find purpose afterward.
The title track that closes out the album transitions into a disco feel. It sounds like something John Travolta could groove to if "Saturday Night Fever" was set in 2022.
The tracks that I would call "weak spots" on the album aren't even that weak, but just pale in comparison to some of the great moments mentioned above. "So Nice" feels especially elementary for how far she's come up to this point, with a simplistic guitar pattern and lyrics that feel like they come from before her stylistic progression over the 10 years since "Kiss." Likewise, "Bad Thing Twice" and "Far Away" sound good on their own. But when I put them in dialogue with the more experimental tracks, they feel like filler — simple detours on a journey that would be more exciting if they were just skipped.
As a whole, "The Loneliest Time" ends up being a messy album; some classic bops, some experimental risks that pay off, and some that do not. That quality of inconsistency is exciting but definitely feels strange coming from her. I would have preferred a more confident sense of direction. As is, she puts all her cards on the table and "surrenders her heart" for sure; and that strategy ends up being hit-or-miss.
But to be fair, it's mostly "hit." Even if you just listen to the singles, you'll be getting a well-rounded experience of Carly Rae Jepsen's music that is indicative of her true talent to transcend One-Hit-Wonder status.