Features
Thoughts on Theses: Susannah Auderset '23
Susannah Auderset '23 is an architectural studies major writing a thesis on affordable housing in Holyoke, Massachusetts. Her thesis advisor is Chair of Architectural Studies Professor Gabriel A. Arboleda.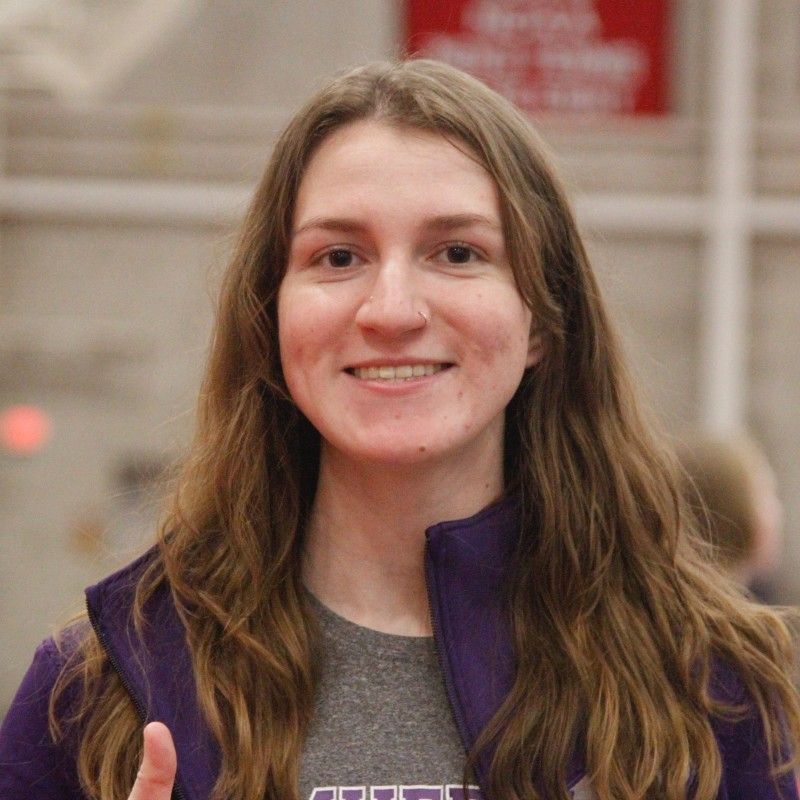 For many students, writing a paper is a solitary practice — sequestered away from the supposed "real world," digging through dusty archives. Susannah Auderset's architectural studies thesis, however, has proved a much different experience.
Her thesis asks the question, "What does 'thoughtful' affordable housing mean?" In addition to studying blueprints, she has been talking to residents of the Library Commons multi-family housing community in Holyoke — an affordable housing property managed by the non-profit housing developer Way Finders, and designed by the architectural firm Dietz & Company.
Auderset describes discovering through her work that thoughtful affordable housing extends beyond the physical space itself — although that too, of course, is a component, with residents often talking about the entrances and the aesthetics of the space. But the physical is intertwined with the social, she has found: Safety, interactions with neighbors, and proximity are all equally important to the tenants, and critical in conscious urban planning. The tenants Auderset has spoken to have also emphasized the range of community services and programming Way Finders offers, which include employment support, first time homebuyer workshops in English and Spanish, and financial assistance for homeless families.
Auderset's thesis was inspired by the architectural studies course "Housing, Urbanization & Development" (ARCH-204), taught by Professor of Architectural Studies Gabriel A. Arboleda. She remembers the class as one of her favorites. Arbodela, now her thesis advisor, has helped her structure her research methodology and interview questions, and helped her foster a partnership with Way Finders.
"I've always really been interested in architectural design that provides a social benefit," Auderset said. She is a self-described advocate for the architectural studies major, a relatively recent program, only added to Amherst's roster in 2012. She describes it as "one of the most flexible majors on campus," as it encompasses a range of topics, such as architectural history, urban planning, and sociology. Auderset herself has chosen to focus on "hands-on studios and to explore the field of housing." Post-graduation, she hopes to find work as a housing practitioner within the urban planning field.
For her, the thesis has been "a great lesson of patience and being flexible," due to the fact that much of her work is composed of conversations and unstructured interviews with residents. In her work, it has been pivotal to "[learn] how to meet people where they are." The lack of a script has meant that she's needed to pivot to what people are bringing up, as she receives a "myriad of answers" that often fall outside her purview, and she describes the experience as a positive learning opportunity which has "benefitted [her] in a number of ways." She is "thankful for the opportunity to learn on [her] feet."
Auderset cites the biggest challenge of her thesis as beginning the thesis itself, noting that, for months, she had a blank document before she was able to "convince [herself] that she knew enough to start." She encourages students who are considering writing a thesis to take a "leap of faith," and to utilize Amherst's resources and flexibility to do something that "they wouldn't be able to do anywhere else."  
She hopes that her thesis will be helpful to Way Finders, and useful in informing future developments to create architecture with a social benefit.