Arts & Living
Trite Immigration Plot Renders Crowley's "Brooklyn" Lackluster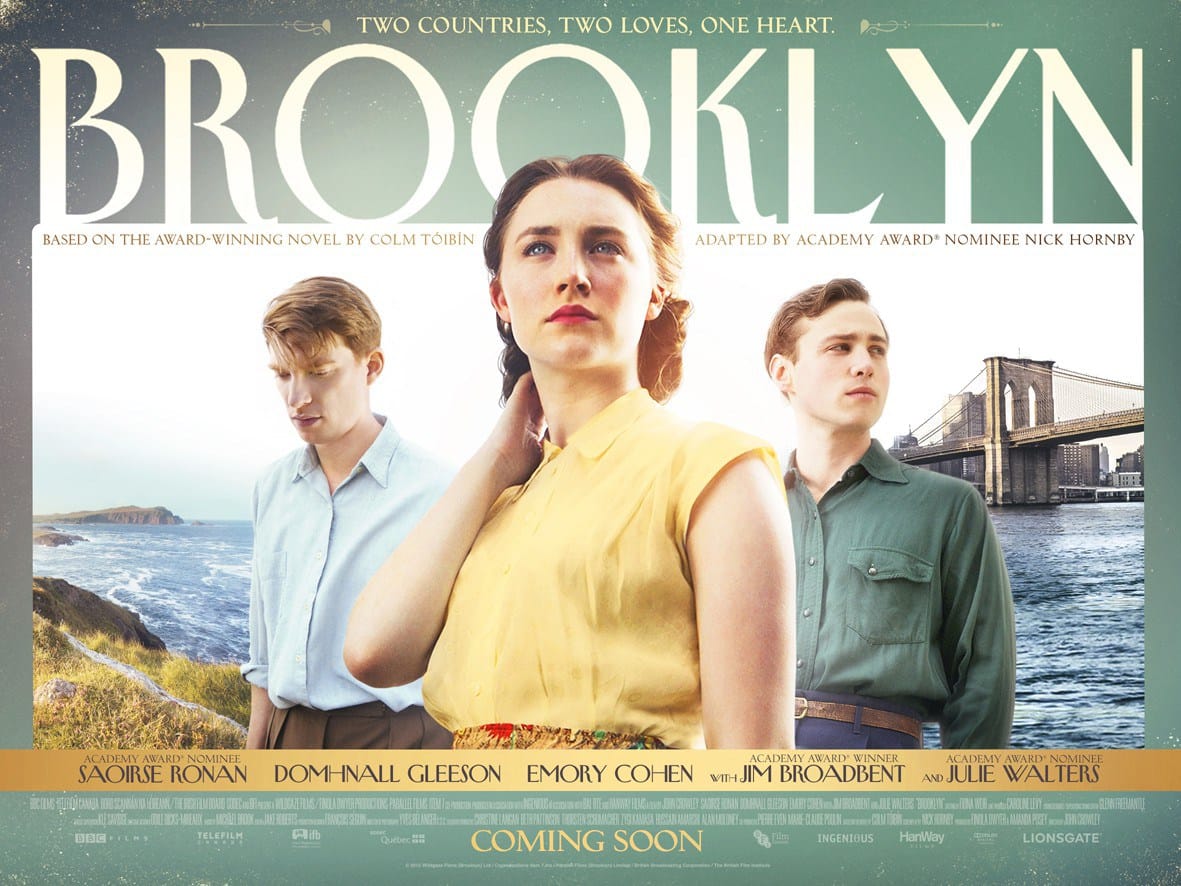 Saoirse Ronan ("The Lovely Bones," "Hanna" and "The Grand Budapest Hotel") and Emory Cohen ("The Place Beyond the Pines" and "The Gambler") dazzle in "Brooklyn," a historical drama set in the early 1950s. The film is directed by John Crowley ("Intermission" and "True Detective") and is based on Colm Tóibín's novel of the same title. "Brooklyn" depicts a young Irish woman's immigration to America and the hardships that come with it.
Ronan and Cohen marvelously play a young couple in love, alongside a cast that excites — particularly Julie Walters, who plays a curmudgeonly landlady. Crowley also artfully portrays 1950s Ireland and Brooklyn. The set pieces he creates are magnificent in a way that might make your grandmother tear up and pine for the past. Unfortunately, not much else dazzles in this film. "Brooklyn" offers no new insights about the immigrant experience, falls into the same repeated and tired tropes about working women and is as predictable as it is boring.
Ronan plays the protagonist Ellis, a young woman who cannot find work in her homeland and thus sets off to the United States for a new beginning. But — and stop me if you have heard this before — there she finds that the America is not at all what she thought it would be. She yearns for her home and for her mother and sister, whom she left behind.
But when Ellis meets a man, all her troubles go to the wayside. They have their "meet cute" at a Friday night dance, and suddenly, she likes her job, starts taking classes at a local college and begins to earn more respect from her housemates. Sure, these may be coincidences, but the story might have been more original had the audience not seen the same implicit sexism that is so commonplace in movies. What the story suggests is that a heroine is never complete until a man enters her life, and becomes a catalyst for changes that follow.
Admittedly, I may be looking too far into the subconscious of this film. Perhaps it really is just a sappy love story, with no evil ulterior motives at work. But even ignoring that, the overarching psyche of this film is flawed — there are still problems abound. Mainly, it is boring.
The only real intrigue in this film is when Ellis returns to Ireland and must decide whether to embrace her past or to make a future for herself in America. But even this decision is hampered by the complete lack of ingenuity in the plot. Girl goes on adventure, girl has trouble at first, but then she adapts. However, then she comes across some unforeseen challenge, which calls into question everything she knows about herself and the world, and she must make a choice between the two worlds. It is almost as if the director took the story right out of some manual for basic movie plots.
A familiar plot is not always a bad thing, but the ending is too predictable, and it is always clear which country and which destiny Ellis will choose. While the stakes are high, the suspense is nonexistent.
The lack of suspense and ham-fisted plot waste a couple of truly incredible performances. The cast is the strong part of this otherwise trite film. In particular, Ronan, who has rightly been nominated for an Oscar, gives a virtuoso performance. A star in the making, her and Cohen's romance is believable, and even touching. At certain parts in the film, she and Cohen are able to make the audience forget that they are watching nothing exciting. It is the kind of performance that makes you want to look up Perez Hilton or People to see if the pair actually are an item. And admittedly, I did so (they are not as far as I can tell). Their romance is the most believable thing in this film, even if it is at the expense of Ellis' individuality and autonomy.
Perhaps, if you are not a cynic about cliché love and destiny, or if you ache for the good ol' days, you'll enjoy "Brooklyn." But for those looking for creativity, excitement and a nuanced comparison of Ireland and Brooklyn in the early 1950s, you will leave the theater sorely disappointed.