News
UMass Confirms 18 Positive Covid Cases Linked to Off-Campus Party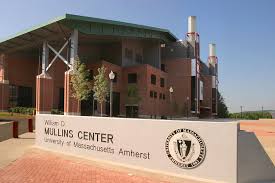 On Sept. 25, the University of Massachusetts Amherst (UMass) announced that 13 students living off-campus in the Amherst area tested positive for Covid-19. By Monday, the university confirmed that five more students who had been in contact with this group produced positive test results. All students are currently in isolation.
In an email to students and community members, the university confirmed that these students had all attended the same party. UMass is working to fully contact-trace all those who may have been in proximity with the students and encouraging them to get tested and to quarantine.
The university has been offering free testing to all its students, including those who live off campus, and encourages those off-campus students to be tested twice a week. The initial push for this high-frequency testing came from Amherst community concerns that the influx of students would bring Covid-19 into the town.
Amherst College has similarly offered free testing to its off-campus students living in the area, though there are far fewer. Amherst brought back a far higher proportion of students to live on campus, all of whom have remained isolated from the town, in the college bubble.
"The college has put robust health and safety protocols in place in order to create a 'bubble' that precludes students on campus from venturing off campus unless they have a medical or family issue that requires it," said the Amherst College's Office of Communications, in a statement to The Student. "As we've said from the beginning, maintaining a safe campus is the responsibility of all of us. We realize that living with these protocols is difficult and we wish they weren't necessary, but they are. If anything, the UMass outbreak underscores just how important following the protocols is. No Amherst students have come forward regarding the UMass party."
This spike comes as colleges have been identified as Covid hotspots in the U.S., with the New York Times identifying over 130,000 cases across the nation's 1,300 colleges and universities. But, the five-college consortium has managed to keep cases rather low since resuming school in late August. The UMass case count is currently 43 while Amherst college has confirmed four positive tests. Mount Holyoke College has confirmed two positive test results, and Smith College has had two.
In early August, UMass reversed an earlier decision and announced that it would not invite most students back to campus. Only the small portion of UMass students enrolled in face-to-face, laboratory, studio and capstone courses can live on campus and access dining halls. Many students who planned to return to campus opted to live off-campus, in the Amherst area, and take advantage of the university's testing resources.