Arts & Living
Unpacking Winner Predictions for the 2018 Grammy Awards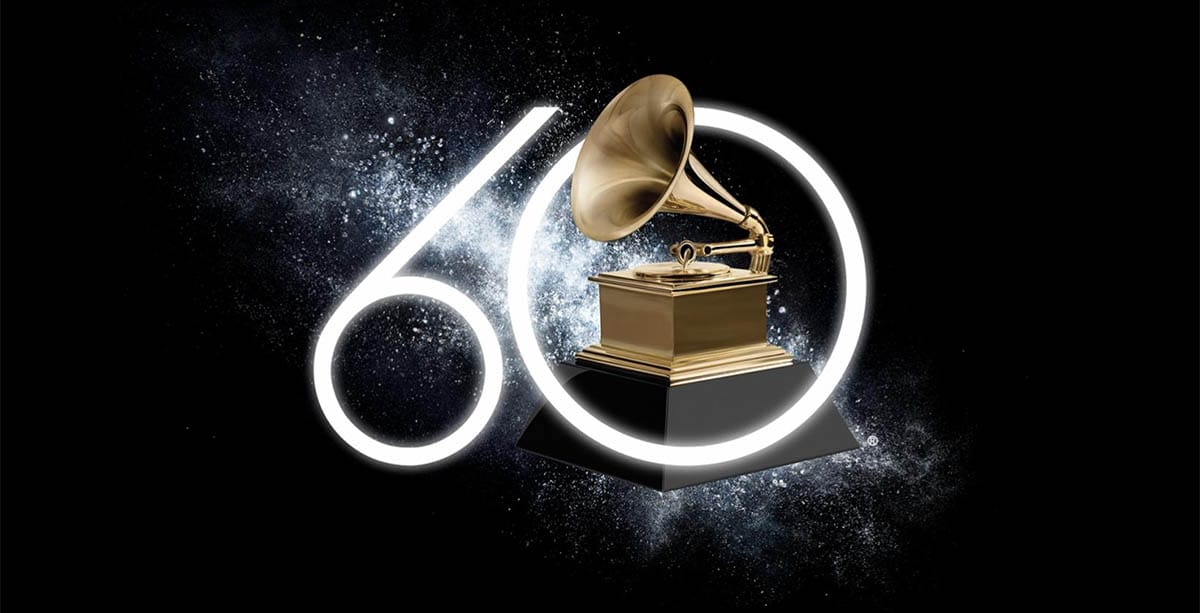 It's that time of the year again — awards season. Huddled in blankets to avoid the bitter cold of winter, viewers across most of the U. S. excitedly watch their stars and idols gracefully stride down the red carpets of Hollywood in 70-degree weather. Unfortunately, for those who enjoy debating the merits and detriments of each work, politics within these entertainment industries dominate the decisions of awards shows like the Oscars and Emmys. For weeks after the telecast, movie and television fans are left scratching their heads in confusion as to why certain productions won and others lost, unaware of the negotiations and conversations happening behind closed doors. However, unlike awards shows in other industries, politics play less of a role in determining the outcome of the Grammys. Although controversies inevitably arise (see: Taylor Swift vs. Kanye regarding 2010 Album of the Year), the best music wins more often than not. Even though the Recording Academy voters do an adequate job, these are my picks for the winners of several popular Grammy categories.
Category: Best Rap Performance (Singles or Tracks only)
Nominees: "Bounce Back" (Big Sean), "Bodak Yellow" (Cardi B), 4:44 (Jay-Z), "HUMBLE." (Kendrick Lamar), "Bad And Boujee" (Migos feat. Lil Uzi Vert)
"Bad And Boujee" is the clear winner here for me. The two most likely challengers, "Bodak Yellow" and "HUMBLE." fall short. Despite the massive commercial success of "Bodak Yellow," it offers little lyrical value. "HUMBLE.," perhaps unfairly, will be compared to Kendrick's previous hits and not live up to their reputation. "Bad and Boujee," however, elevated Migos to superstar status by providing a platform to showcase their stop-and-start flow replete with ad-libs. The single also generated interest in their album, "Culture," which has been nominated for other awards.
Category: Best Rap/Sung Performance
Nominees: "PRBLMS" (6LACK), "Crew" (Goldlink feat. Brent Faiyaz & Shy Glizzy), "Family Feud" (Jay-Z feat. Beyoncé), "LOYALTY." (Kendrick Lamar feat. Rihanna), "Love Galore" (SZA feat. Travis Scott)
"Love Galore" lacks chemistry; Travis is much better suited to play off of another rapper on a fast-paced trap beat than SZA's singing, and "Family Feud" is not even the best song on its own album. Therefore, "Crew" takes the cake, especially with Brent Faiyaz's soulful and smooth crooning during the chorus to which everyone can sing along "But I was down and out like last week / Tell me where have you been?" His singing flawlessly transitions to Shy Glizzy and Goldlink expertly trading lyrical blows; "Stop that madness, I'm a savage, in traffic with MAC 11's / Baddest b***h and she Spanish, I fly her to Calabasas." "Crew" might not win at the Grammys because of its lack of popularity compared to what it's up against, but it was one of my favorite songs of the year and it undoubtedly deserves to win this award.
Category: Best Rap Album
Nominees: "4:44" (Jay-Z), "DAMN." (Kendrick Lamar), "Culture" (Migos), "Laila's Wisdom" (Rapsody), "Flower Boy" (Tyler, The Creator)
Selecting the winner of this category will be a tall task for the Recording Academy. Every one of these albums is deserving, each in its own way. While "DAMN." contained some quality songs, it failed to live up to the transcendental greatness of "good kid, m.A.A.d. city" and "To Pimp a Butterfly." "Culture" is a deserving album, but some of the songs on it sound and feel homogenous with one another, a problem that Migos must constantly address. "4:44" wins here, but just barely. After "Magna Carta…Holy Grail," many assumed Jay-Z had declined and that his career was coming to a close. In "4:44," he reminds us that wisdom comes with age. Throughout the album, he eloquently discusses the black struggle in America, especially in "The Story of O.J." He shows his maturity by apologizing to his wife for cheating on the title track, "4:44." He offers himself advice on "Kill Jay-Z" and reminisces about his hustling days on "Marcy Me." Gone are the days of the gangster smoking cigars and ordering hits on "Reasonable Doubt." "4:44" shows us that experience, at times, can trump youth.
Category: Record of The Year
Nominees: "Redbone" (Childish Gambino), "Despacito" (Luis Fonsi & Daddy Yankee feat. Justin Bieber), "The Story of O.J." (Jay-Z), "HUMBLE." (Kendrick Lamar), "24K" Magic (Bruno Mars)
Many will posit that this award should go to "Despacito" on account of it being the most-watched music video on YouTube ever with 4.73 billion views. These same people should not forget that sitting fourth in that ranking is "Gangnam Style" with 3.07 billion views. While "Despacito" was wildly popular and is a quality song, "The Story of O.J." deserves this award. Jay-Z effortlessly and creatively exposes the listener to the struggle of his race in America by reminding listeners that despite his fame, he still faces the struggles of being black. He also offers business advice in an amusing and self-deprecating manner, complete with the dry humor that defines his rap style. This song is one of his best works to date.
Category: Best Urban Contemporary Album
Nominees: "Free 6LACK" (6LACK), "Awaken, My Love!" (Childish Gambino), "American Teen" (Khalid), "Ctrl" (SZA), "Starboy" (The Weeknd)
This is a seemingly random category given the ones that have been reviewed so far. However, it must be examined given the quality of work that it encompasses. Every single album in this category has a chance to win. In a year of nostalgia, though, "American Teen" is the best. As Apple Music effectively describes his style, Khalid's "soft-lit '80s synths and heartfelt, raspy vocals" are present on every song in the album. Combined with the heartfelt and relatable storylines of each song that take the listener back to their own teenage years, Khalid's album makes us feel like we're back at a house party or falling for the girl from down the street again.
Haven't gotten a chance to hear any of these tunes before the Grammys this Sunday? Check out these selected tracks on The Student's Spotify page.