Arts & Living
Val Hacks: The Best Breakfast Burrito
Ivy Haight '25 presents your new favorite breakfast food in this edition of Val Hacks. Follow her simple recipe for a delicious breakfast burrito to make your mornings more savory (and sweet?)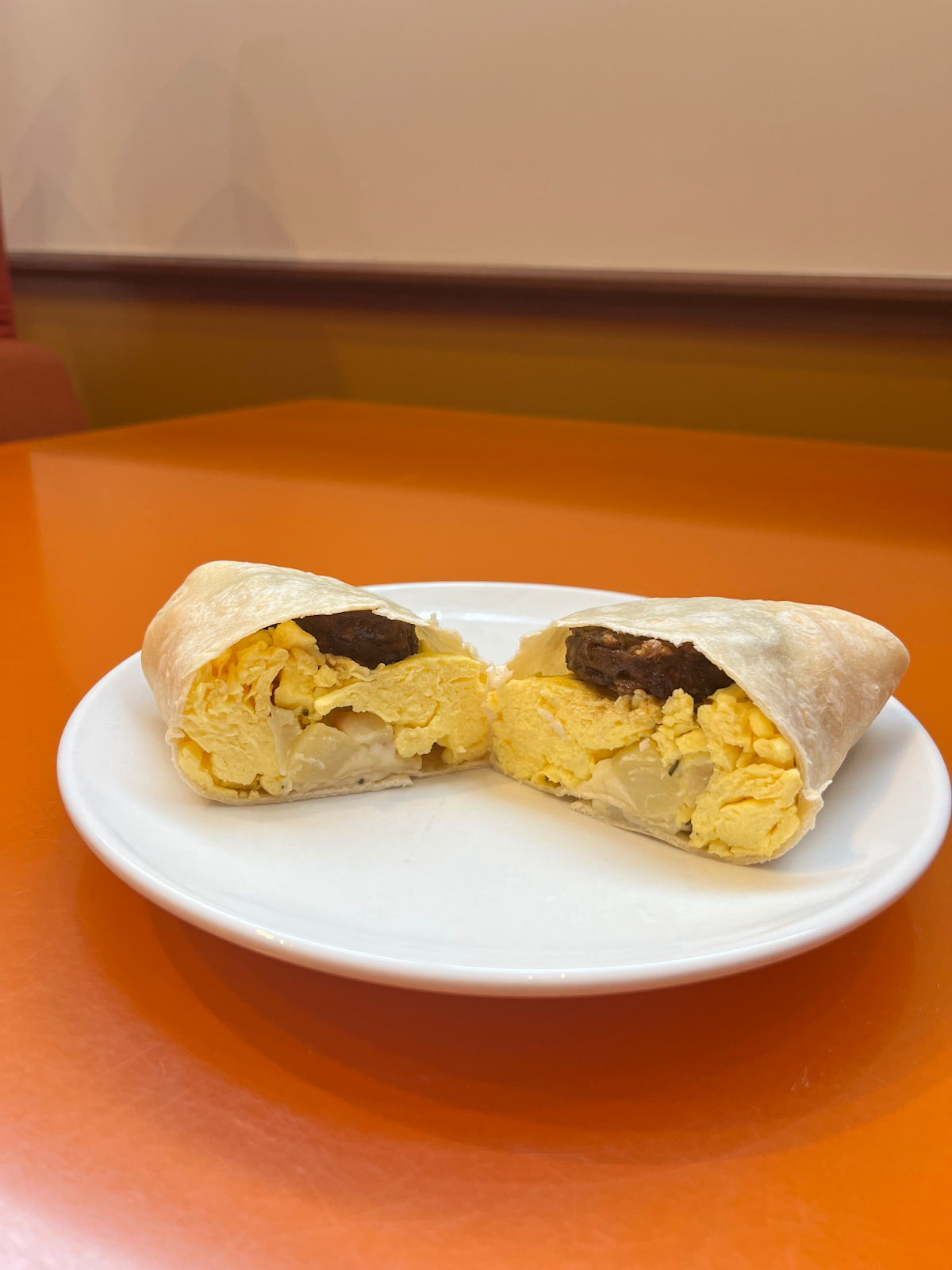 Sometimes breakfast gets a little bland. It's only so often that I can cycle between the yogurt/oatmeal bar, bagels, cereal, and the classic hot breakfast before I find myself wanting more. Even under a time constraint, my breakfast burrito recipe is a surprisingly quick and easy way to spruce up your Val breakfast. The topping options are more limited on the weekends (tragically, no spinach or shredded cheese on Saturday mornings), but the basics are all there every morning.
Directions:
Put a tortilla (from the container next to where the oatmeal usually is) flat on a plate
In a line, start with a sausage of your choice (on this particular day I went with the Gardein, but in my opinion, Morning Star are the best).
Add eggs of your choosing and potatoes, if you want to give it a little more volume.
Place spinach on top, if you're so inclined.
Finish off with a sprinkling of your favorite cheese to bring it all together.
Wrap it up, and microwave for 30 seconds.
Potential add-ins:
Sausage
Eggs
Cheese
Potatoes
Spinach
Bacon
Hot Sauce
Syrup (maybe you're going for a sweet/savory type thing)
French toast sticks (now we're getting crazy)