Sports
Views From Sparrow's Nest: Andrew Luck's Retirement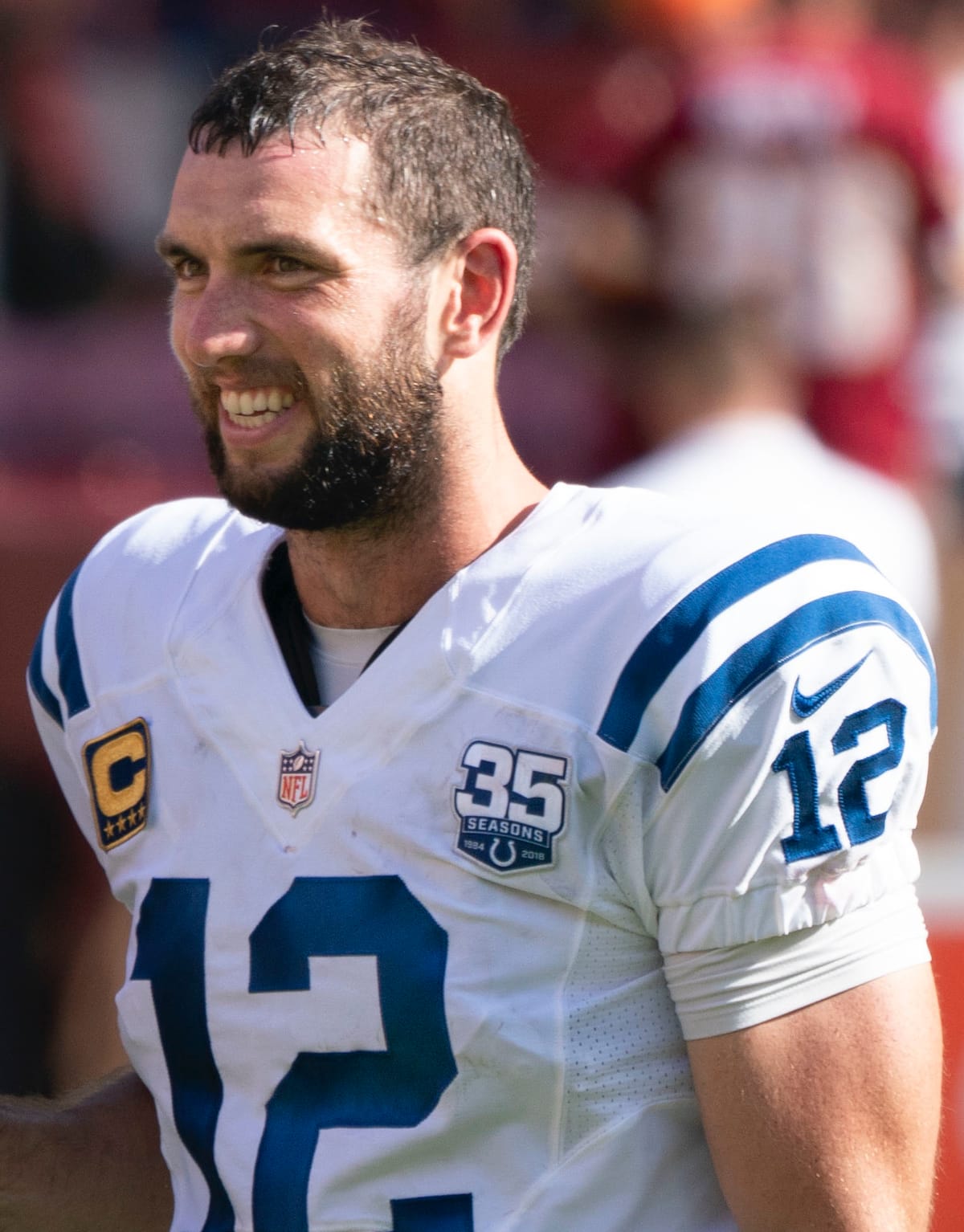 In one of the most stunning announcements in recent football memory, Indianapolis Colts starting quarterback Andrew Luck announced his retirement from the NFL. Calling it "the hardest decision of my life" and citing both the physical and mental toll that the game had taken on him, Luck decided that "the only way forward for me is to remove myself from football."
At just 29 years old, the reigning Comeback Player of the Year joins a list of other NFL greats including Jim Brown, Barry Sanders, Calvin Johnson and, most recently, Rob Gronkowski, to call it quits right around their age-30 seasons.
However, what makes Luck's choice all the more surprising is that in the quarterback position, he was just entering the prime of his career. 42-year-old Tom Brady, 40-year-old Drew Brees, and 37-year-olds Phillip Rivers and Ben Roethlisberger still rank among the top signal-callers in the league despite their advanced age. And while I commend Luck for walking away from a game that's taken away so much from so many, I don't think we've seen the last of him playing on a football field.
Andrew Luck has been around a football field basically since birth. His father, Oliver Luck, was a former NFL quarterback for the Houston Oilers before becoming the president of the World League of American Football. As such, the younger Luck spent the earlier part of his childhood in both England and Germany. Andrew moved back to Houston when his father was named the CEO of the Harris County–Houston Sports Authority and he went on to excel both on and off the field at Stratford High School. He was selected to the Army All-American Bowl in addition to being the co-valedictorian at Stratford, giving him his pick of many top D1 schools, but he chose to attend Stanford after being recruited by head coach Jim Harbaugh.
Playing for the Cardinals, Luck redshirted his first year before taking over the starting job the following season and not letting go of it for the rest of his time there. He was the presumptive No. 1 overall pick in the 2011 NFL Draft, but Luck decided to return to Stanford in order to finish his degree and get one more shot at winning a national championship. While his title dreams wouldn't come to fruition, he did have a record-setting season, winning the Maxwell Award and Walter Camp Player of the Year Award and finishing second in Heisman voting. With nothing left to prove at the college-level, Luck announced that he was entering the 2012 NFL Draft as one of the most hyped prospects in sports history.
In an exciting race to see who could "Suck for Luck" and end with the worst record in football, the Indianapolis Colts beat out the St. Louis Rams and the Cleveland Browns for the right to draft Luck first overall. The Colts had just released a quarterback of their own, Peyton Manning, to allow Luck to take over the franchise from day one. It seemed like a match made in heaven as Luck made the Pro Bowl in his first three seasons, just as the Colts made the playoffs in their first three seasons. This includes an AFC Championship game in 2014 when he led the league in touchdowns.
Their fortunes started to change the next year, however, as Luck would miss nine games with a lacerated kidney and partially torn abdominal muscle. He bounced back the next year, but injuries started to take their toll. After the 2016 season, he went under the knife to repair an issue with his right shoulder. He wound up missing the entire season even though he was supposed to be ready for week one. Questions lingered about whether or not he'd be able to throw a football again, but his 2018 season put those concerns to bed as he led the Colts on an 11-game winning streak en route to being awarded the NFL Comeback Player of the Year.
This was going to be Luck's coup de grâce, the year when everything finally clicked and he turned the Colts from playoff fodder to Super Bowl contenders. But that never materialized. A calf injury slowed him in training camp, and when the healing process became longer than expected, Luck hung up his cleats and called it a career.
Except I don't think that's it for Luck. We have seen this from players before. Star running back Marshawn Lynch retired for a season before coming back to play for his hometown Oakland Raiders just a few years ago.Brett Favre came out of retirement twice. But for Luck, I think that this was more an emotional decision than a physical one. He clearly still has the tools and ability to be an elite quarterback in the NFL. It's probably frustrating for him to have to rehab once again after all of the time he put in last year, so he might need some time to not have his mind on football.
Colts owner Jim Irsay certainly did Luck a favor by letting him keep nearly $25 million of the signing bonus from his deal, but the brash owner made no secret that he hopes Luck will return to Indianapolis. And even if Luck doesn't want to play another down in the NFL, he might have another option. The XFL is set to return in the spring of 2020, with Oliver Luck as the commissioner. They have a franchise in Luck's hometown of Houston, and given that they have no players currently on their roster, something tells me they could use a quarterback.