Sports
Views From Sparrow's Nest: Giannis for MVP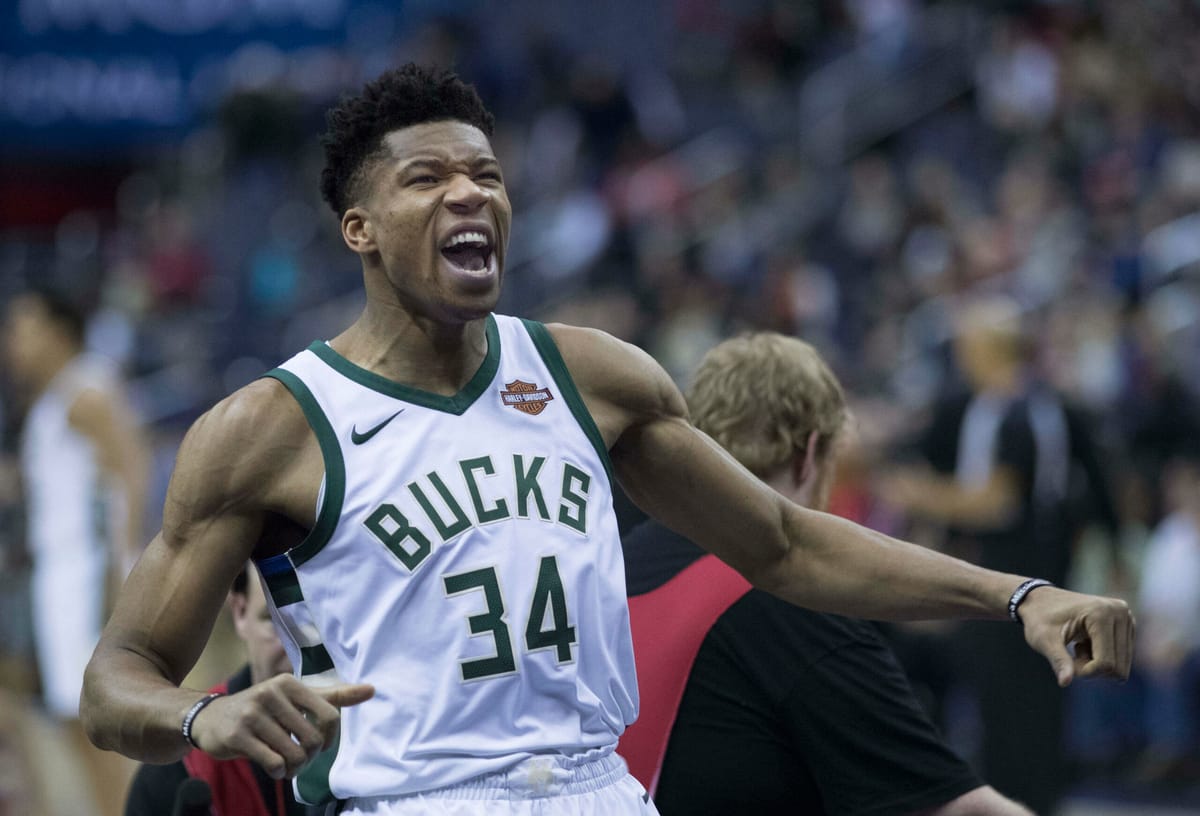 He's faster than a speeding bullet, more powerful than a locomotive and able to leap over tall humans in a single bound. No, I'm not talking about Superman, although Shaquille O'Neal did recently pass on his former nickname to a sixth-year forward from Greece. I'm talking about Milwaukee Bucks superstar, Giannis Antetokounmpo. The "Greek Freak," as he is known, is having one of the most dominant seasons by a big man since Shaq's MVP season in 2000. With the Bucks having clinched the best record in the NBA, Giannis is the obvious choice for MVP.
Not many people could have imagined the heights that Antetokounmpo has reached, especially based on where he started. Giannis came into the NBA as the 15th overall pick in the 2013 draft by the Bucks. He was just 18 when he was selected, having played professionally for one year in his native country of Greece.
Coming into the league, he was baby-faced, rail thin and awkward on the court, given his 6' 9" frame and 7' 3" wingspan that he had yet to grow into. As a rookie, he didn't put up eye-popping numbers, averaging just 6.8 points and 4.4 rebounds per game. He flashed enough potential with his combination of length and athleticism, however, that the rest of the league began to take notice when he was named to the NBA All-Rookie Second Team.
He improved steadily every year until a breakout 2016-17 season, where he led the Bucks in every meaningful statistic and was chosen to be an All-Star for the first time. And while he made his second All-Star appearance last season, the Bucks did not have much team success, losing in the first round of the playoffs both years. That's not the case this year, as the Bucks clinched home-court advantage throughout the playoffs and are one win away from their first 60-win season in 38 years. Giannis puts up video game numbers, averaging 27.7 points, 12.5 rebounds and 5.9 assists per game, along with stellar defense, nabbing steals and stifling shots with his almost "Inspector Gadget"-esque telescopic arms. He's established career-highs across the board and produces jaw-dropping highlights on a nightly basis. So why is there any debate about who should win MVP? James Harden.
Harden has been a household name for basketball fans since the Houston Rockets acquired him from the Oklahoma City Thunder in the summer of 2012. All he's done since is make seven consecutive All-Star games, find his name on the All-NBA First Team four times and win MVP last season. With the Rockets having faced multiple injury woes throughout the year, most notably with future Hall of Fame point guard Chris Paul, Harden has taken on a massive offensive workload. He scored 30 or more points in 32 straight games from mid-December to mid-February, the second-longest streak in NBA history. Over that span, he averaged 41.1 points per game and scored over 50 on four separate occasions. All in all, Harden is scoring 36.2 points per game, the most in a single season since Michael Jordan poured in 37.1 per game in the 1986-87 season. He's also contributing 7.6 assists and has made the most three-pointers in the NBA this season. Despite his gaudy stats, Harden leaves something to be desired, especially considering the Rockets' struggles. After a 65-win season and a game seven defeat away from the NBA finals, the Rockets have battled their way back to the third seed in the West after a horrendous start to the season. The team has underperformed, especially given their upside, and while Harden has done everything asked of him, team success is weighed heavily when it comes to MVP.
Which brings me back to Giannis and why he is the only choice for MVP. He checks off all the boxes: amazing stats, excellent team and great marketability. Giannis is still just 24 years old. He loves interacting with fans and is very popular in the city of Milwaukee. He's all over social media whether he's dunking on someone or signing an autograph for a young fan. As elder statesman LeBron James' age keeps climbing and with the NBA trying to brand itself as a global league, Giannis is the perfect candidate to take over as the face of basketball. LeBron may be the king, but Giannis is Superman, and he's ready to take flight.