Sports
Volleyball Prepared to Mount Serious Challenge for Postseason Glory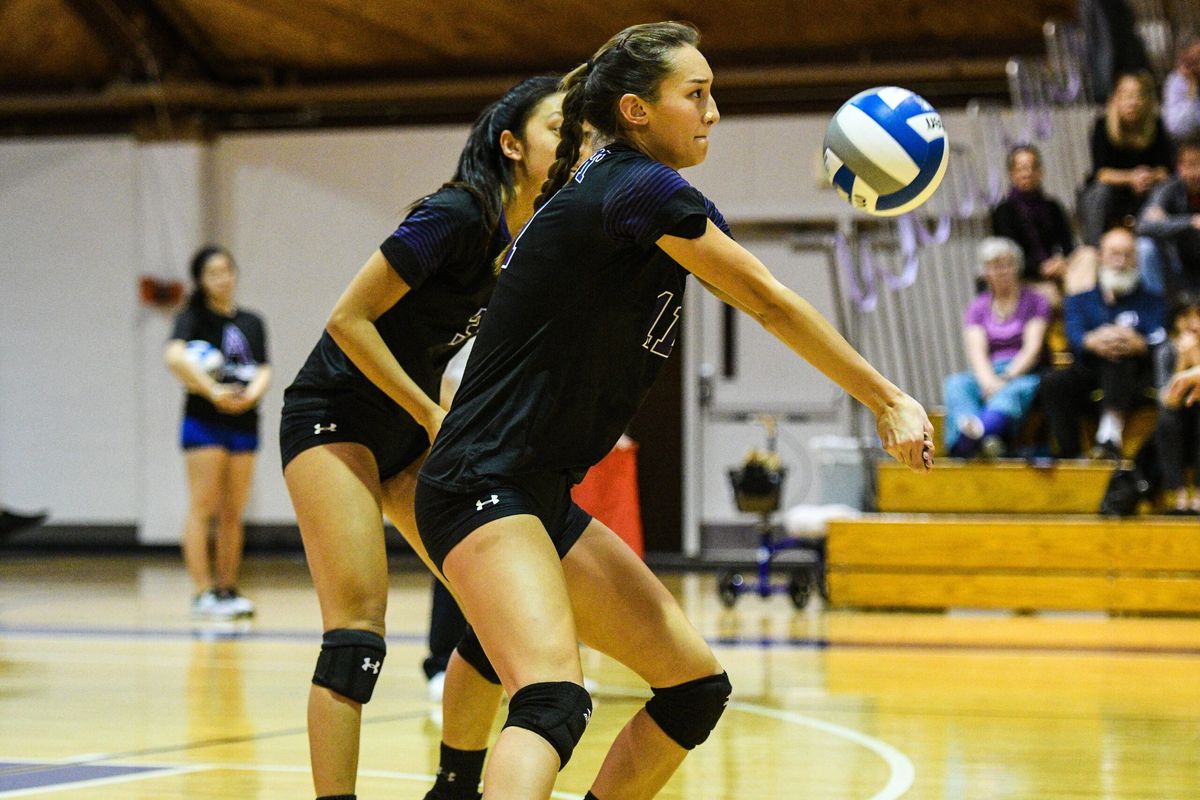 The Amherst women's volleyball team returns to campus this fall hoping that a strong core of returning starters will be able to build on last year's solid season.
Captains Hayes Honea '19 and Lauren Reppert '19 both believe that it will take a renewed sense of team focus to achieve the tall task of improvement.
Last year's seniors, middle blockers Marialexa Natsis and Annika Reczek, along with defensive specialists Asha Walker and Kate Antion captained the squad to strong September start last fall, winning 11 of their first 15 games, but the Firedogs cooled off in the back half of the season, finishing with a total record of 17-10.
The team met stiff competition in the NESCAC tournament, needing four sets to defeat Hamilton in the first round before ultimately falling to Tufts in straight sets in the semifinals. Overall, Amherst finished 5-5 in NESCAC play.
The biggest issue for the team last season was closing out games. Amherst dropped all six matches that went to a fifth set and gave away a 2-1 set advantage in three of them.
Reppert believes that this will be a point of emphasis for the team during preseason camp. "Having the mental perseverance to push through those last few points will definitely be important for our tougher matches, especially against other NESCAC teams," she said.
The Firedogs hope that this mental toughness will translate into on-the-court success, whether it be in the race to win the Little Three crown, a rigourus conference schedule or the effort to return to the NCAA tournament.
However, Amherst's ultimate goal for this season is to not just make the NESCAC tournament, but to win the title for the first time since 2006.
As the only two seniors on the roster, Honea and Reppert will rely on sophmores and juniors to echo their sentiment from the very first practice.
These include opposite hitter Charlotte Duran '20, middle blocker Claire Dennis '20 and a trio of outside hitters in Emily Kolsky '20, Cam Hendricks '20 and Daria Kim-Percy '21.
All five played an important role last year, with Duran leading the team in assists (890) and Kolsky leading the team in kills (304). The Firedogs will also add five incoming first years as well as a sophomore transfer student to their roster this fall.
Alex Rone '22 and Sophie Launsbach '22 join as middle blockers, Sierra Cox '22 will be a setter, Jamie Dailey '21 an outside hitter and Skyleur Savage '22 and Makaela Weeda '22 are slated to play as defensive specialists.
The captains noted that the incoming class is strong, filling the gaps left by the departing seniors. Hopefully these first years will be able to make an immediate impact, especially under the expert stewardship of coach Sue Everden, who is entering her 33rd season at the program's helm.
This infusion of talented youth will be needed as Amherst will face a challenging schedule.
The biggest match for the Firedogs will undoubtedly be against Little Three rival and reigning NESCAC champion, Wesleyan. The match will take place at LeFrak Gymnasium on Saturday, Sept. 29 at 11 a.m.
The 2018 campaign kicks off at Smith on Friday, Sept. 7 at 7 p.m. The first home volleyball match will be against Newbury College on Saturday, Sept. 15 at 11 a.m. in LeFrak Gymnasium.