Arts & Living
WAMH × The Student: Frank Ocean's Forgotten Album
Due to the overwhelming success of Blonde, Frank Ocean's album Endless is a masterpiece that has slid under many listeners' radars. It offers an assemblage of Ocean's varying talents and is a listening experience unlike any other.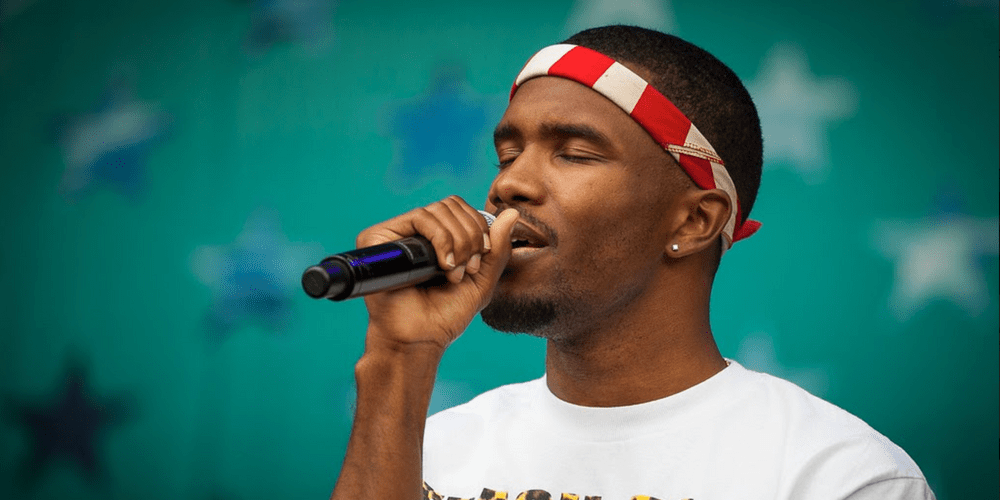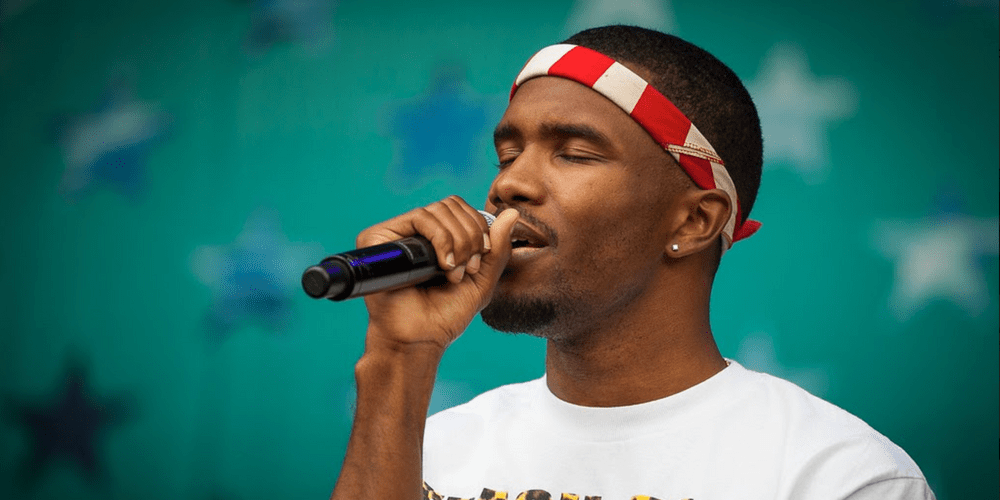 2016 was a landmark year for Frank Ocean. The release of his second studio album "Blonde" brought widespread praise from music critics, with a Metacritic average score of 87. However, most people forget about the album that came immediately before: "Endless." Released under Def Jam Recordings, the album fulfilled Ocean's contentious recording contract with the label and allowed him to release "Blonde" under his own label, Boys Don't Cry. Despite the nature of the album's creation, it should be considered a major work in the musician's discography, even if it is often overlooked.
"Endless" is a liminal album. It is an album one plays neither during the highs nor the lows of their life. It finds itself in between two places, like an airport terminal. The heavily reverberating instrumentals and vocals blend into each other, adding motion and  flow throughout the album. Listening to "Endless" all at once reveals how hard it is to actually distinguish the tracks from one another. I have not encountered this type of listening experience that frequently. The album requires an idle attention, though with a positive connotation. Just like a dream, the listener does not have to put in any effort when it comes to understanding the album. In a dream, images just come to the dreamer, just like the music in "Endless" just comes to the listener.
Even though the beginnings and endings of tracks blend into each other, the songs still stand out from one another. One of the tracks that start the album is called "(At Your Best) You Are Love." Ocean croons a sweet melody over an arrangement of piano, synthesizers, and strings credited to Radiohead guitarist and composer Jonny Greenwood and singer-songwriter James Blake. The song is essentially a ballad, and was originally performed by The Isley Brothers in 1976.
Despite being a cover, the song feels as though it was originally written by and for Frank Ocean. His overall vocal performance and the backing instrumentals create a feeling that I can only describe as a leaf gracefully falling to the ground. A track similar to this is "Wither." With a more lo-fi production style, the track sounds like Ocean singing in his bedroom, which creates an intimate atmosphere. The gentle guitar throughout the track is played by musician Alex G, who also contributed to "Blonde" on tracks such as "Self Control" and "White Ferrari."
Contrasting with these mellow vibes, certain tracks have a refreshing upbeat energy. "Comme Des Garçons" begins with a catchy vocal melody by Ocean, who raps about a short-lived casual relationship. The programmed drums by producer Vegyn adds an entirely new layer over the bass guitar and synth melodies. Despite the fact that the song is less than a minute long, it immediately sticks in your head. You will end up singing the main hook over and over again, which inadvertently ends up being a good promotion for the Japanese fashion label of the same name.
Another song with a similar hook is "Slide On Me." Although it is not as upbeat as "Comme Des Garçons," the song's tight production resonates even after the track blends into the next, and the hook is as memorable, if not more. The best way to describe these songs is the feeling of driving down an interstate while the street lights pass overhead against the darkness of the night. Even though these songs are filled with energy, they contribute to the ambience of the overall album.
This album as a whole is composed of spacey arrangements varying with energy. Trap beats and electronic music have a huge hold on the instrumentals for the tracks. One could picture some of these songs being played in a high-end club in some large metropolitan world with a vibrant nightlife. Unlike "Blonde," Ocean also does a considerable amount of rapping, like on the track "Mitsubishi Sony." Though a majority of the tracks are digitally composed in nature, more "acoustic" tracks like "Wither" still have a place in the tracklist. Overall, the album is electronically ambient while retaining aspects from its trap and hip-hop influences.
Despite these elements of the album, it still sounds like a meditation from Ocean. Lyrically, he focuses on emotional moments in his life, though it is clear that he is far from being once an active participant in these memories. As a result, the album feels as though it exists in a subconscious, a deep meditative state. "Blonde" induges in these emotional memories, while "Endless" lets these memories come and go. As a result, the two albums exist in two different planes, making two unique experiences.
Although "Endless" has not had a large cultural impact in music like "Blonde," the album still holds its own and stands by itself. It is not "Blonde," nor should it be. "Endless" is an excellent piece of art that often gets overlooked due to its proximity to "Blonde." The listening experience for this album is unheard of in contemporary music. Unlike being just a collection of songs loosely placed together, each song works with each other through its context and placement on the tracklist, making this album. Due to the nature of the album, this experience is a requirement in order to make the album worthwhile to listen to. Although the album is difficult to stream, those who have access or that can gain access should listen to it. Those who are interested in Frank Ocean's discography should definitely listen to this album. And for people who want a unique musical experience, this album fits every criteria.