election
With Mail-In Voting Under Threat, Students Struggle to Cast Ballots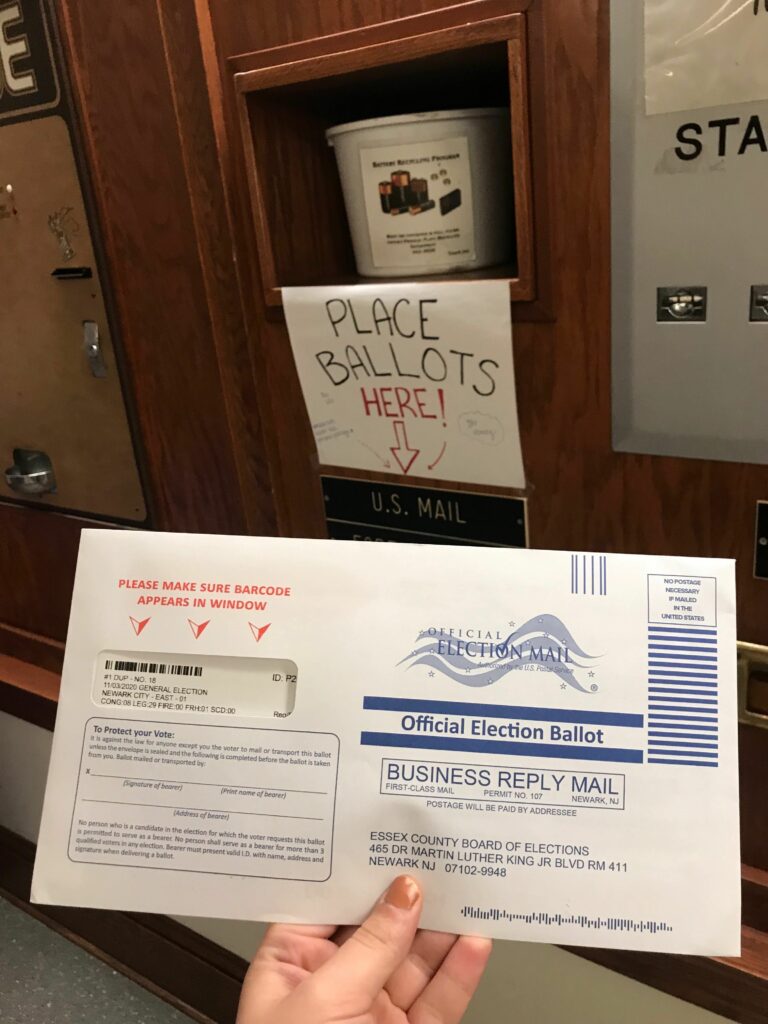 With a historic presidential election looming on the horizon, students have been registering to vote, requesting absentee ballots and sending them back to their congressional districts for the past two months to ensure their votes count. However, the nationwide influx of mail-in ballots due to the coronavirus pandemic has drastically increased the difficulty of this process, forcing students — specifically campus-bound students — to expend significant effort to ensure their votes count.

Additionally, a series of politicized events involving the United States Postal Service have created delays and backlogs in mail delivery. Differences in individual state laws regarding the manner and deadlines for which mail-in ballots are counted create mounting pressure for voters to vote before Nov. 3. As a result, state and election office resources are inundated with students' concerns, which include both receiving and sending ballots with incorrect addresses, QR codes and signatures.

Many Amherst students, living both on and off campus, faced issues requesting and sending away mail-in ballots. Ben Gilsdorf '21, the head student organizer of ACVotes, estimates that "a couple dozen" students on campus required assistance with mail-in ballot complications, not including those whose ballots just arrived late. A myriad of issues arose: "Every single state seemed to have a different issue come up and pose challenges for us in various stages of the voting process," he said.

The reliance on mail-in ballots this year was a drastic increase from previous elections, according to Gilsdorf., "This year is more chaotic [because] previously there were so few students using mail-in ballots, they would be a priority and we could help them, but now almost everyone is using mail-in ballots and has issues with them," he said.

Lily Soroko '22 faced issues as she was trying to secure her ballot well in advance of the election; her living arrangements changed as result of the pandemic, and when she tried to change the address for the delivery of her mail-in ballot, "no one could tell me how to do it, I couldn't figure it out." She called her county's election office for advice and, despite staying on the phone for nearly three hours, Soroko described being just as confused as she was initially. "I can't tell you how to do it, but I know you can," she recounted the representative saying.

The issue was never resolved. The mail-in ballot was delivered to Soroko's old address, and her parents sent it to her new one. Overall, Soroko said, "I had never really dealt with the government, I just figured it would be super easy and it was incredibly frustrating. I heard about all the issues with absentee ballots, mailing, and USPS, and since I already had this preconceived notion that the system was against mail-in voting, so I just really wanted my vote to count." In 2016, a mere 44,292 votes in Pennsylvania, where Soroko votes, determined the state's candidate, so the stakes for Soroko's vote were high. 
Ana Lucia Battaglino '21 experienced similar difficulties requesting her ballot. Despite her registered voter status, her county sent her a type of mail-in ballot designated for unregistered voters. Battaglino also called her county's election office and learned she had to "fill out another application, have it verified by someone from my voting district and send it back so the election's office doesn't discount it." Thankfully, she was able to obtain the signature of a registered voter on a second ballot application, which was processed and resulted in her successfully voting by mail-in ballot. Battaglino's "confusing and twisted," voting process cast doubt over the certainty of her vote. "I checked online and it said it arrived and said it would be counted but I don't know if it will be," she said. 
Similar complications ensued in the process of sending mail-in ballots to their respective election offices. Addison Hartman '22 said, "I had sent my one ballot but it was marked as undeliverable or something like that and, basically, I didn't see it for a long time, so I called my county board of elections and requested a second ballot." 
Ultimately, she resolved the issue by using her county's election office website, but the experience led her to emphasize, "You definitely have to be aware of what is happening with your vote. You can't just trust in the system that your ballot will make its way to you and you will be able to send it back in time." For voters who cannot actively monitor their voting status, this poses a serious and persistent concern.
The students' experiences with casting absentee ballots have cost them significant time and effort, and reduced their certainty about whether their votes would actually count towards election results. Gilsdorf, on behalf of AC Votes, echoed their frustrated sentiment. "When we tried to keep track of all the problems that arose, I had this image in my head of a cook in front of a stove, with all these all boiling pots and only three lids, so some of those pots are gonna boil over," he said. The exact number of votes that "boil over" by not counting towards results will be made clear on Nov. 3.

Until then, some resources students can use to check the status of their ballots include Vote.org and their county election offices' websites and phone numbers. Gilsdorf concluded, "A lot of students are going to find out in a couple days that their ballot didn't count and there's nothing they can do to fix that. So that's really frustrating."