Sports
Women's Hockey Comes Up Short Against Williams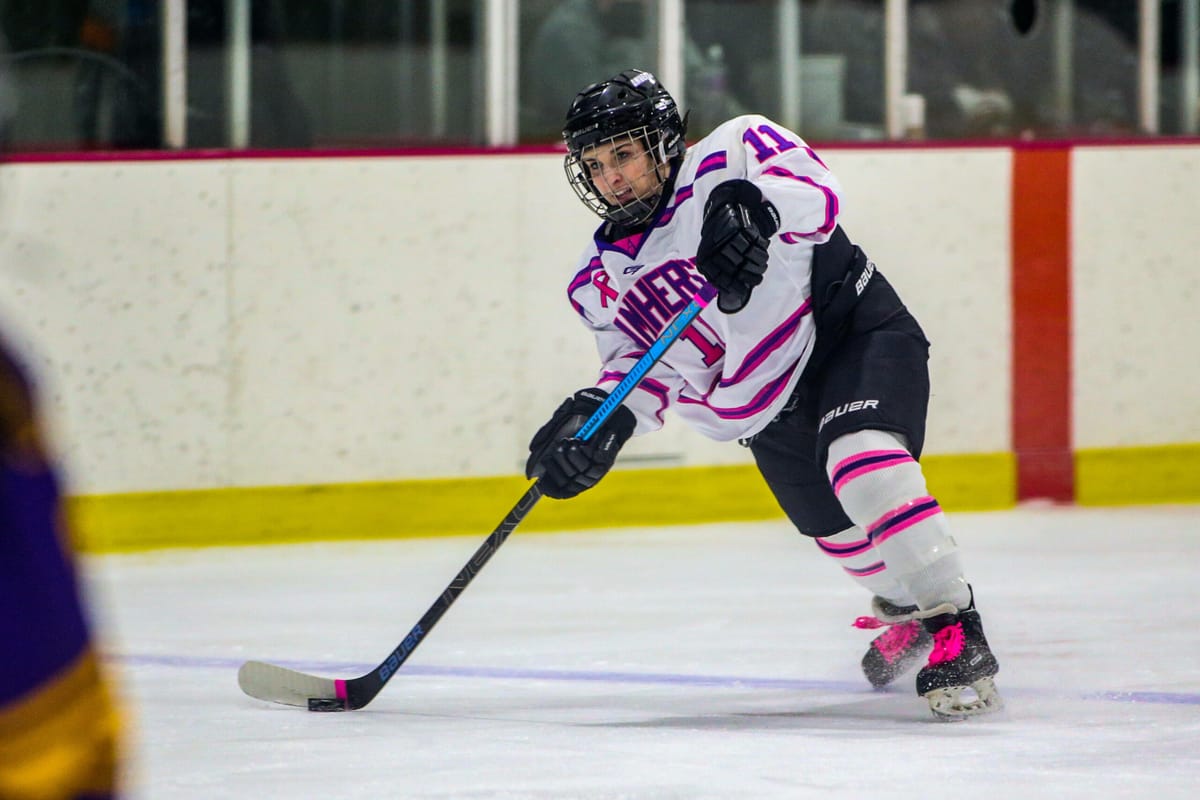 The women's hockey team's season unfortunately came to an end on Saturday, March 2, when the team fell to top-seed Williams in the semifinals of the NESCAC playoffs.
On top of their number seven national ranking and home ice advantage, the Ephs also swept Amherst in their regular season meetings. That wouldn't stop Amherst from stepping up to the challenge on Saturday afternoon.
The Mammoths came out firing, outshooting Williams 13-7 in the first period. This season, the Ephs have been a formidable force on offense, averaging 2.85 goals per game.
Amherst was more than prepared to answer this call, as their defense began the first period by blocking four shots in the first seven minutes.
The Mammoths' defense was finally penetrated, however, as Williams' Brynn Puppe one-timed her feed from Annie Rush with six minutes left.
The second period was marred with penalties. Williams saw the penalty box twice in the first three minutes, but the first power play goal came at the expense of Amherst when a Mammoth tripping call turned into a 2-0 deficit.
Amherst responded soon after and finally made it on the board after a third Williams penalty opened up an opportunity for the Mammoths. Jamie McNamara '19 and Sarah Wagner '19 put out two beautiful passes that set up Angelina Wiater '22 to score and cut the deficit to just one.
The third period began with the game hanging in the balance but Williams only extended their lead with a goal from Ephs' Michaela O'Conner.
A fourth powerplay opportunity and two minutes with a pulled goalie proved fruitless for Amherst, and the Mammoths went on to lose 3-1.
This was the last time the class of 2019 would lace up their skates and wear purple and white.
The defeat marks the end of team captain McNamara, Katie Savage, Wagner, Laura Schmidlein, Katelyn Pantera, Miriam Eickhoff, Jocelyn Hunyadi and team manager Diandra Adu-Kyei's college careers. Each contributed four years of dedication and effort to the Amherst women's hockey program, but fresh faces will step up to the challenge next season and look to build on the team's legacy.