Sports
Women's Hockey Season Ends in Heartbreak
Women's ice hockey narrowly lost the NCAA Division III National Championship in the longest game in the tournament's history. Despite the Mammoths' resilience, they came up short in a 2-1 loss after an intense game lasting over three hours.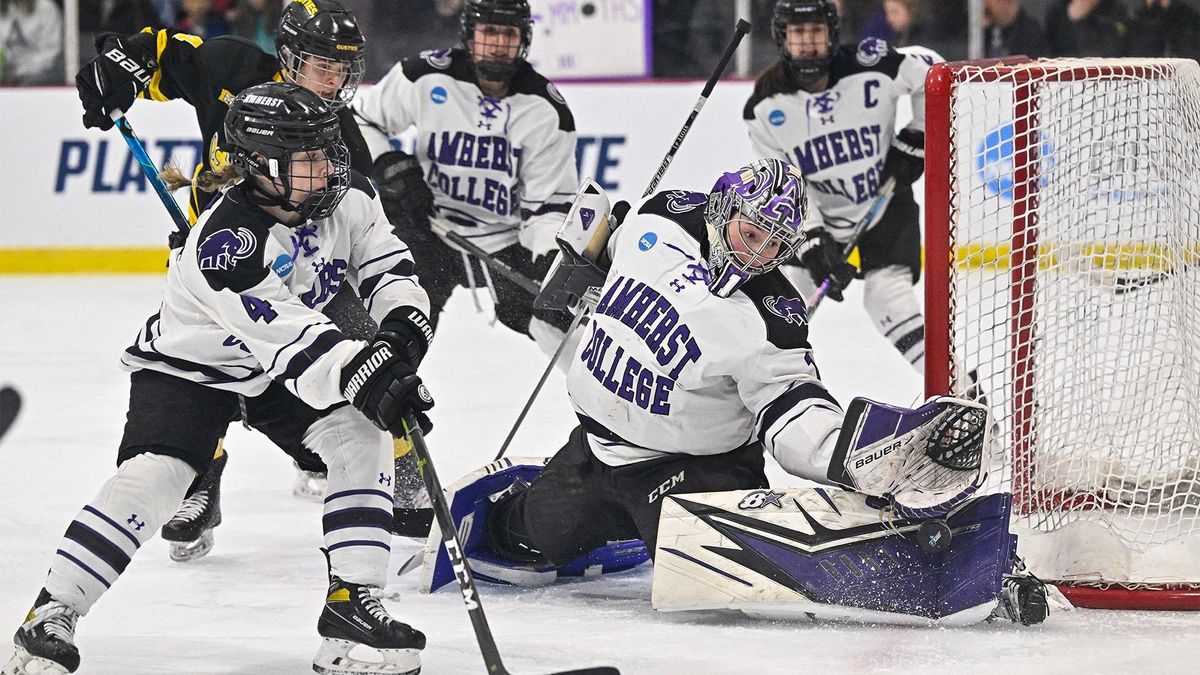 After a 2-0 victory over Hamilton in the NCAA Semifinals on Friday, the Mammoths had a date with Gustavus Adolphus, who was competing for their first ever National Championship. In a game that spanned over three hours and ended in triple overtime, the Mammoths resiliency, magic, and talent came up short in a 2-1 loss to the Gusties in the longest game in NCAA Division III Ice Hockey Tournament history.
The physical first period kept both teams scoreless and went into the second period tied at zero. However, things changed in the second period as Lily Mortenson from the Gusties scored a big goal in the middle of the period to give the Gusties a 1-0 edge going into the final 20 minutes of regulation. For the Mammoths, resilience would prevail as Carley Daly '23 scored the tying goal to force the game into overtime.
Overtime brought a flurry of excitement as both teams had incredible shots and impeccable saves, leaving the crowd in pure suspense and anticipation for the next play. The game remained tied after the first 15 minutes of overtime and marched into the second overtime period. Similarly, the overtime was mixed with incredible suspense as goalie Natalie Stott '26 continued her season's dominance, saving shot after shot the Gusties sent her way. The Mammoths also made amazing plays, but the Gusties were able to withstand the pressure from the Mammoths, ending second overtime in a 1-1 draw.
The game moved the third and final overtime where the Gusties prevailed with a goal by Katelyn Holland a minute and  a half in, giving the Gusties their first National Championship, avenging last year's runner up position. In their post game interview, the Mammoths highlighted the importance of their team. Daly explained how she cherished the moments with this team, saying this group was "special." Stott, who broke the NCAA Championship record for saves with 59, harped on the importance of wanting to win for the group around her. The Mammoths had a special year with a lot to be proud of and ended with a 26-4-4 record.