Sports
Women's U.S. Soccer International Talent Transfer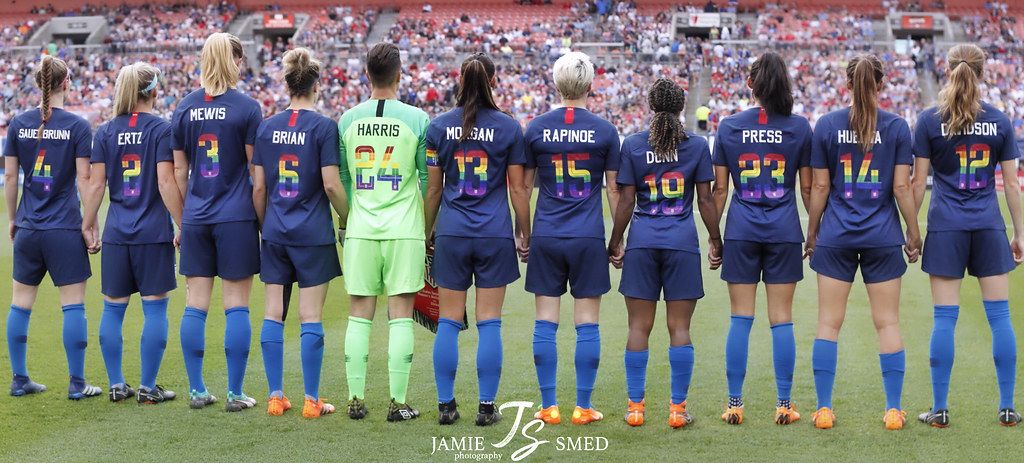 In just one month, five of the biggest stars in U.S. women's soccer joined European clubs. The trend started on Aug. 10, when North Carolina Courage midfielder Sam Mewis signed with Manchester City. Only a week later, she was joined by Rose Lavelle of the Washington Spirit, one of the most promising young players in women's soccer. On Sept. 9, Manchester United signed veteran forwards Tobin Heath and Christen Press, members of the Portland Thorns and the Utah Royals, respectively. Most notably, on Sept. 12, Orlando Pride superstar Alex Morgan joined Tottenham Hotspur on a short-term deal for the 2020-2021 season.
The exodus of U.S. women's soccer stars to England is primarily due to the impact of Covid-19 on U.S. sports. The National Women's Soccer League (NWSL) was forced to cancel its 2020 season, which was originally slated to begin in April. However, the league still hosted the 2020 Challenger Cup in June and July, resulting in a Houston Dash victory. While each NWSL team will also play a series of four games against a pod of nearby teams during September and October, many of the league's biggest names opted for the fully intact schedule of the English Women's Super League, which began on Sept. 5 and will run until May.
In a normal year, it is not uncommon for U.S. players to go abroad on short-term deals and loans, money and experience providing the primary incentives. However, players this year are leaving the states far earlier in the year than they typically would. Those who left for Europe will likely have to choose between finishing the season in England and returning home. U.S. teams are hopeful that the majority of players will return in time for the April start date of the NWSL and the beginning of the national team's preparation for the summer Olympics.
It is also possible that the allure of playing for prestigious English clubs, and the associated wealth of resources, will prove too valuable for the players to relinquish. Whatever the future may hold, the introduction of US stars is certain to inject a new energy into the world of English women's soccer.
England's 2020 Women's Football Association Cup, which was delayed in March due to the coronavirus, will continue with the quarter-finals on Sept. 26, featuring the newly imported American stars.