News
Advocating for a Cleaner and Healthier World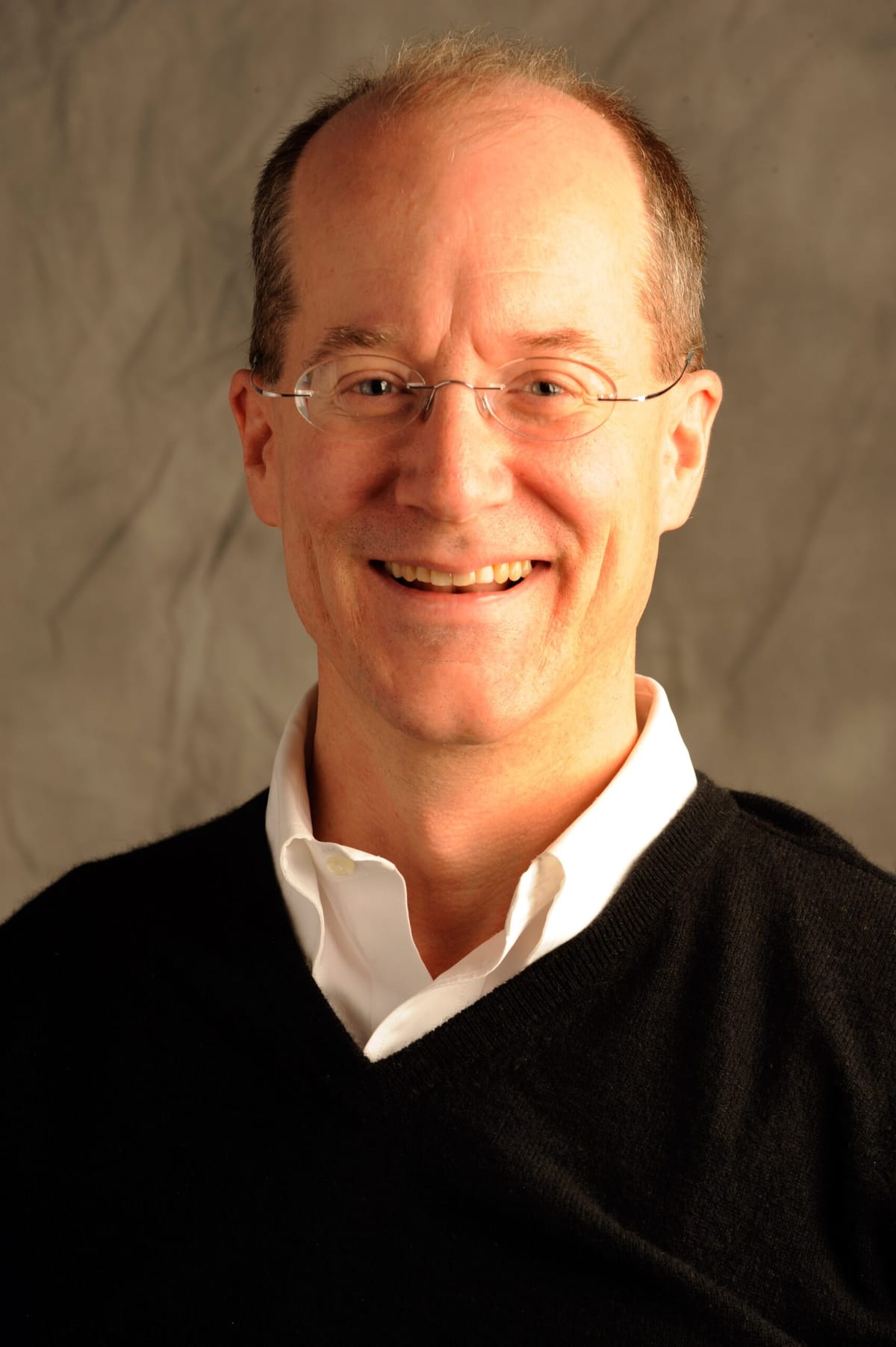 Hawley Truax '85 lives up to the multifaceted and truth-seeking attributes expected of an Amherst student. He is driven by a wide range of interests, from the arts to the environment, and a commitment to truly understanding the world around him.
Amherst's intellectual atmosphere, which Truax embraced, enabled him to engage with systems on local, regional and national levels later in his career. He has worked as an editor and a government planner, and has influenced environmental movements in North Carolina and the Southeast through his environmental advocacy and leadership.
If deeply-held interests drive Truax's work, it is his execution that is most memorable to those around him. His older daughter, Olivia Truax '16, describes him as epitomizing a "life of consequence," delving into hard-to-tackle issues by merging idealism with pragmatism.
He has been known to uplift those around him through humor and charisma, making the challenging issues he confronts in his work accessible and, in many cases, enjoyable to wider audiences.
Lifelong Interests An upbringing in a loving family well connected to New York's intellectual life set the stage for Truax's diversity of interests. Truax grew up moving between Manhattan and the Berkshires in Massachusetts. He spent his days spilling out into nature with his siblings and cousins and steeped in the world of his grandfather, who was one of the founders of the New Yorker Magazine.
This dual appreciation for nature and art has manifested in his current devotion to environmental work and his study of literature. Over time, these passions also mixed with a love for community engagement.
While attending The Groton School in Groton, Massachusetts, Truax was involved with multiple singing ensembles, acting groups and club cross country. Music was of particular interest to Truax, who sang in the choir at Amherst and joined several community choirs as he moved to different cities.
A Literary and Political Awakening at Amherst Truax was certainly interested in school throughout his childhood, but his time at Amherst unleashed a dogged intellectual curiosity. Truax was a "diehard English major," delving deep into writing through his classes on literature, art, film and politics.
His relationship with literature, in particular, has helped him "understand the way the world works, beauty, the complexity of human relationships, how power works, love, friendship — all that stuff." Truax says he can name every Amherst professor who taught him, and finds it impossible to single out just one as particularly memorable. Some of the many professors and courses he recalls are Jack Cameron who taught "Film and Writing," Doris Sommer who taught "'Boom' Literature" and James Marinas who taught "Don Quixote."
Truax's friendships at Amherst were equally responsible for his intellectual development. He and his friends often brought conversations from class back to the dorm and the snack bar. After Ronald Reagan's election, Truax was also spurred into political activism.
He became involved with a group called Development Dialogue, which used films and speakers to encourage dialogue on issues such as U.S. intervention in Central America. He also joined the Anti-Apartheid Movement, which called for Amherst to divest from corporate backers of apartheid South Africa.
Truax also co-published the alternative news magazine, In Other Words, which would later help him land an editing job at the Environmental Action Foundation. The magazine was published every two to three months and covered a hodgepodge of Amherst's more controversial issues, including fraternity culture and limited access to the Counseling Center.
Truax warmly remembers the all-nighters he and his friends would pull running the publication. In Other Words' faculty adviser, Professor of English Andrew Parker, who also taught Truax in "Introduction to Literary Theory" remains a "lifelong friend." Parker had no doubts of Truax's future success, noting that "it certainly was clear that whatever Hawley would go on to do in life, we'd find the thoughtful and creative self we first knew then."
Above all things Truax experienced at Amherst, the most important was meeting his wife. Truax met Jane Thrailkill when they both lived in the same dorm — Humphries House, informally known as the Zu.
They grew close talking about literature over meals in the small dining hall, Veggie, which was then tucked in the basement of Valentine Dining Hall. After graduation, Truax and Thrailkill moved to Washington D.C. together. Four years later, they were married, embarking on the long journey of a shared life.
A Turn Toward Policy Truax came to Washington D.C. with "an eye of doing something good," but didn't have a clear idea of the form it would take. He started as an intern at the Environmental Action Foundation's magazine and went on to become an editor, synthesizing the groundswell of environmental news throughout the country. After several years he became acting director of the Environmental Action Foundation, where he led the national nonprofit in environmental advocacy.
At the same time, Truax became increasingly involved with community economic development activism in the Mount Pleasant neighborhood of D.C. Seeing the way local activism could create immediate and upfront change in a transitional neighborhood, he decided to further pursue community development and attended graduate school at Harvard's John F. Kennedy School of Government.
Studying urban planning and development policy, he grew interested in the importance of markets in regulating industry and environmental impacts. After graduating in 1997, he worked as a grants manager and senior planner for the City of Cambridge, a job he greatly enjoyed.
Following Thrailkill's offer of a tenure-track position at the University of North Carolina at Chapel Hill, Truax's family moved to Chapel Hill. This job cycle became a welcome pattern for Truax; the job for the City of Cambridge lasted only three years, but many others Truax has held have spanned almost a decade. As Truax puts it, "I tend to do things for about eight years." His many positions have undoubtedly informed each other. After working nationally and locally, he took his skillset to issues at the regional level.
Truax addresses the crowd at the 30th Anniversary Celebration for the Environmental Defense Fund (EDF) in North Carolina. Photo courtesy of Hawley Truax '85.
An Environmental Career Upon moving to Chapel Hill, Truax wasn't sure in which direction he'd move. Initially, he was occupied with being a dad to his two daughters, Olivia and Naomi, and helping organize the move. In a serendipitous turn of events, it took less than four weeks for Truax to land a job at the North Carolina Governor's Office. He would remain at the post for the next eight years, working as a senior policy adviser under Democratic Governors Jim Hunt and Mike Easley.
He passed landmark legislation to clean up pollution from North Carolina's coal-fired power plants and passed the first Renewable Energy Portfolio Standard in the Southeast. His work helped push a burgeoning solar power industry into the state, which maintains a stronghold to this day. Truax then transitioned to the nonprofit sector and began work as a program officer for the environmental department of the Z. Smith Reynolds Foundation, a North Carolina philanthropic organization.
He advised the foundation on making grants and supporting environmental organizations across North Carolina.
Despite the presence of a state government less open to environmental advocacy, the foundation preserved clean energy laws and developed a more inclusive advocacy base that reached rural and conservative areas.
Leslie Winner, who was executive director of the Z. Smith Reynolds Foundation during Truax's time there and a former North Carolina state senator, recalls that Truax formed cohesive priorities, "[increasing] the chance that collectively these grants would have an impact."
Truax also made great strides in bringing racial equity into the foundation's environmental work by supporting more community-based organizations led by people of color, as well as pressuring existing grantees to think critically about the role of inclusivity in their environmental work.
He managed the difficult funder-grantee relationship with grace and tact without sacrificing critical engagement.
One of the perks of this job was the long drives for site visits to organizations in the mountains and along the coast of North Carolina. Describing him as a "good travel companion," Winner said Truax exhibited "positive energy, good cheer, combined with really great analytic skills and substantive knowledge and values."
Three years ago, Truax took on an executive role as Southeast regional director at the Environmental Defense Fund.
The South, Truax says, has a long road ahead in terms of environmental progress because the electric utility sector remains heavily coal-dependent.
Truax is currently committed to federal climate legislation, and his team is aiming to formally codify carbon as a pollutant and eventually shuttle it out of the economy.
Life in Chapel Hill One of Truax's greatest joys is his family and he absolutely loves being a dad. Truax and Thrailkill have two daughters: Olivia, a recent Amherst graduate who is now a doctoral student in Antarctic climate dynamics at the University of Otago in New Zealand, and Naomi, who is currently an Amherst student.
Supporting his daughters in school and sports brought much joy to Truax, and he was a committed member of the board of the Carolina Friends School, which his daughters attended. His life has certainly adjusted with both daughters away at college, but he says it has been wonderful to reconnect with Amherst through them. Truax remains devoted to community engagement outside of the systemic change he has worked toward in his career. A member of many boards and community organizations, such as the North Carolina Building Code Council, he prioritizes investing time in the community outside of work.
In his spare time, Truax enjoys working in his garden and getting close to the dirt. Truax and Thrailkill have a beloved shepherd-mix named Bowie, to whom they are very committed.
His older daughter, Olivia, described him as a wonderful cook and "the sort of person who buys Christmas ornaments during Boxing Day sales to give as gifts in a year's time." He is known as a great conversationalist who "absolutely kills at a dinner party," Olivia Truax said.
Word is out that he has plans to join the Chapel Hill Greenways Commission to advise the town on developing its greenway trails system when he nears retirement, if not sooner. But in truth, only time will tell what he'll embark on next.