Arts & Living
Amherst Through Art: Homecoming History at the Mead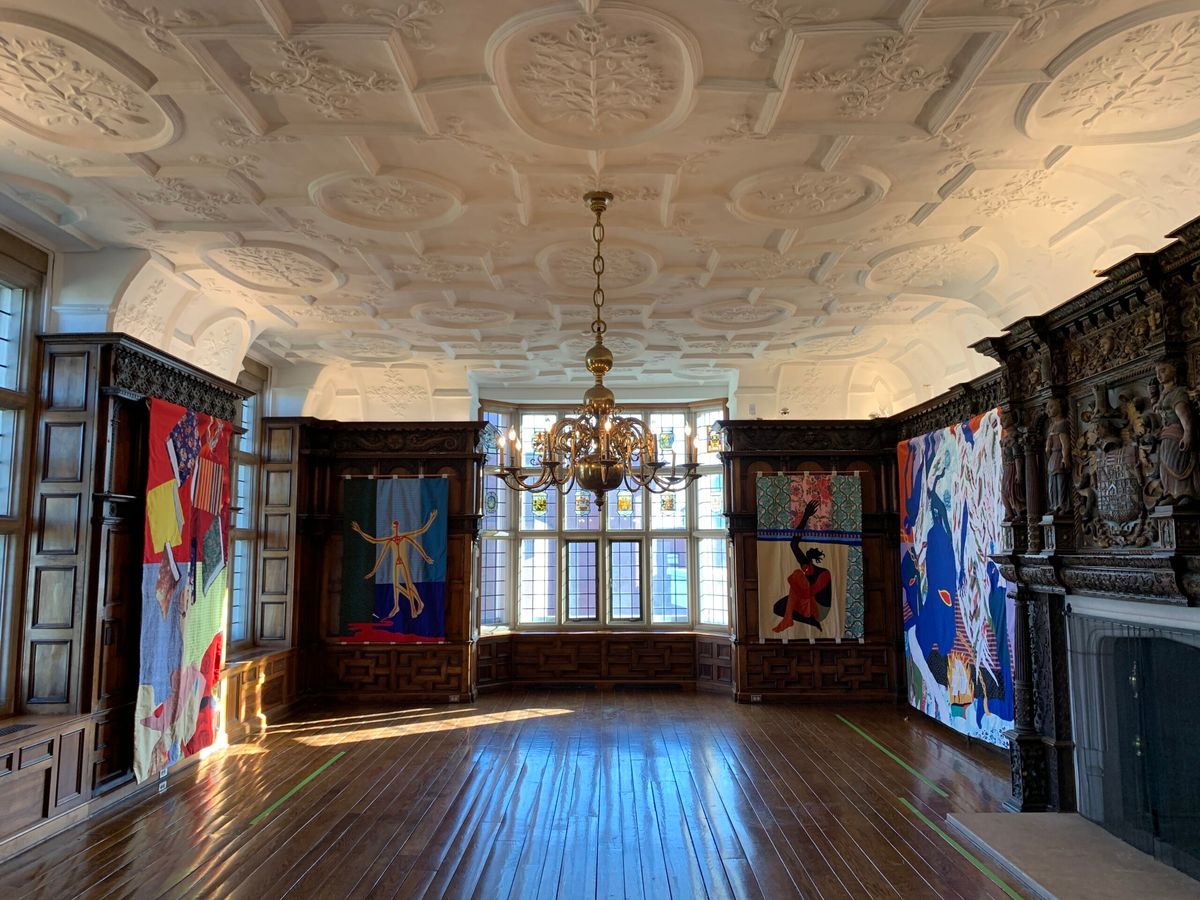 The Rotherwas Room: Then | Now One of Amherst's most iconic spots is the installation of the 15th century Rotherwas Room. On permanent loan to the Mead Art Museum from the George Pratt bequest to New York's Metropolitan Museum of Art, the room was once home to members of the English royal court and had been host to Robert Frost's poetry readings during his time at Amherst. It now displays the Rotherwas Project series, where its fifth iteration is now on display, an installation by Christopher Myers inspired by Shakespeare's "The Tempest" which shares a birth year with the room.
Photo courtesy of Jack Kiryk '21
Trinkett Clark Memorial: Then | Now For the past decade, students have participated in an interterm class where they get to choose a print for the Mead to purchase. The prints are then forever in the museum's collection for all to enjoy. The most recent acquisition is Enrique Chagoya's "Illegal Alien's Guide to Somewhere Over the Rainbow," pictured above.
Photo Courtesy of Jiayi Liu
Starting Something New: Then | Now This exhibit opened on Sept. 10 and runs through July 26, 2020. The collection pushes the Mead into its 70th decade and also features pieces from an anonymous donation of over 170 works of contemporary art. "Starting Something New" allows students and faculty to create novel connections with prominent contemporary artists.