Arts & Living
Ariana Grande Pays Homage to Cult Rom-Coms in "thank u, next"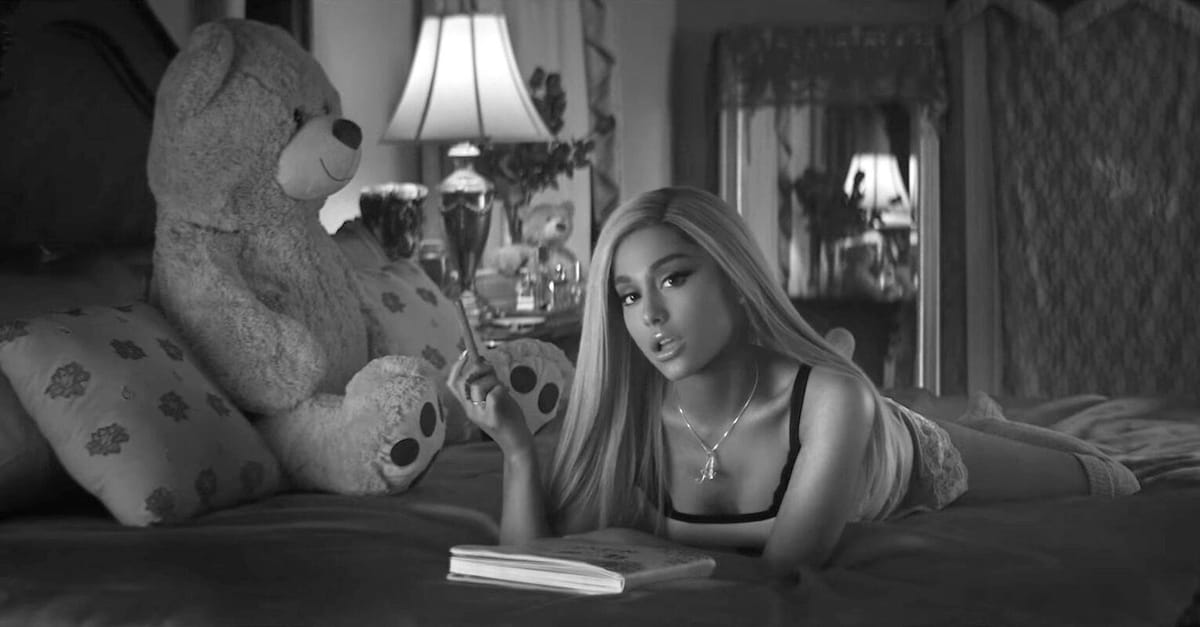 After much anticipation, Ariana Grande dropped her music video to her smash single "thank u, next," a sweet, razor-sharp send-off to her exes Big Sean, Ricky Alvarez, Mac Miller and former fiancé Pete Davidson. The song, which has been sitting atop the Billboard Hot 100 for the past three weeks is a reclamation of a narrative that has been splashed across the tabloids and a testament to her perseverance.
Over the past year, she has endured a horrific bombing at her Manchester concert that claimed the lives of 23 people including the bomber, the death of ex boyfriend Miller, the result of an accidental overdose, and a broken engagement with Davidson.
The video pays homage to classic movies like "Mean Girls," "Bring It On," "13 Going on 30" and "Legally Blonde," opening with characters spouting rumors about Grande, much like the high schoolers in "Mean Girls" did about queen bee Regina George.
Cameos in the opening sequence include celebrities such as Colleen Ballinger, also known as Miranda Sings on YouTube, Troye Sivan, a recent collaborator with Grande and Jonathan Bennett, who played Aaron Samuels in "Mean Girls."
Grande steps into the role of vicious mean girl Regina, delegating the role of Cady Heron to former "Victorious" co-star Elizabeth Gilles, who herself has extensive experience playing a mean girl, portraying acid-tongued Jade West during the Nickelodeon show's run.
Recreating iconic scenes from "Mean Girls," Grande first writes in the "burn book," gluing in a picture of her and Davidson and scrawling "Sry I dipped." The video includes scenes of Grande and her posse — including Bennett as Aaron — strutting down the high school hallway.
Then she and the video's Cady, Gretchen and Karen perform the film's famous "Jingle Bell Rock" dance at the school's talent show. Wearing the same outfits and Santa hats as in the film, the women perform under a sparkling "thank u, next" banner, as notorious celebrity "momager" Kris Jenner — stepping in for the film's Amy Poehler — excitedly records their dance on a video camera.
The scene then switches to "Bring It On." Grande brushes her teeth in the bathroom, as another former co-star and sometimes on-screen love interest from "Victorious" Matt Bennett joins her, recreating a flirtatious scene between Kirsten Dunst's Torrance and Jessee Bradford's Cliff from the movie.
Grande then admiringly looks at a mixtape dedicated "To: Ari, From: Ari," echoing the song's message of being perfectly happy with herself outside of a relationship. She dresses as a cheerleader from the film — though she and her co-stars wear uniforms emblazoned with "TUN"— and dances with the Clovers, whom Gabrielle Union led in the original film.
Later in the video, Grande dressed as Jennifer Garner's character Jenna Rink from "13 Going on 30," walks by a wedding scene and sings that she too will one day walk down the aisle. She sets down the film's magical dollhouse as pink dust swirls.
The scene switches to Grande pulling up to law school in a flashy car as Reese Witherspoon's Elle Woods from "Legally Blonde," sporting Elle's chihuahua Bruiser. She converses with Jennifer Coolidge, who reprises her role as Paulette Bonafonté in the video and discusses her failed relationship with Davidson.
Grande runs on the elliptical while flashing the middle finger, studies law books, uses Woods' famous orange computer and teaches Paulette the "Bend and Snap"— which Grande recently joked on Twitter that they had to change to "what?" for the video, in order to avoid getting sued.
Less than a day after its release, the video already garnered 40 million views, as well as the glowing admiration of the original films' stars, including Witherspoon, Garner and Mark Ruffalo, Garner's love interest in "13 Going on 30."
And for good reason: the video is triumphant, hilarious and indicative that Grande is entering a supremely confident era as an artist. She is just getting started.