Arts & Living
Big Sean's Latest,"Dark Sky Paradise" Takes on an Introspective Tone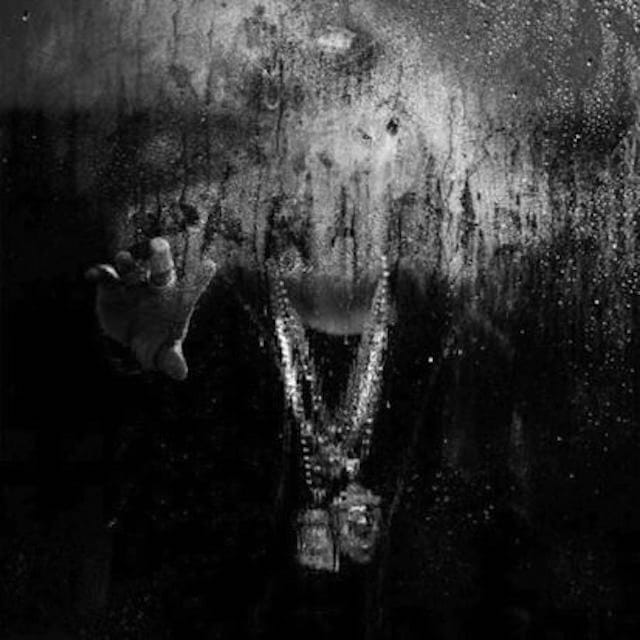 When Sean Michael Leonard Anderson, better known as Big Sean, came onto the music scene in 2007, he was met with general praise. Following the release of his first mixtape, "Finally Famous: The Mixtape," Big Sean went on to gain mainstream success. Although he did put out two albums before his most recent effort, "Dark Sky Paradise," Big Sean is most known for his many collaborations with other artists, including Justin Bieber, Ariana Grande and Kanye West.
Big Sean has become widely known for both his work and his troubles outside of music. Big Sean also had a public split with longtime girlfriend-turned-fiancee Naya Rivera, of Glee fame. Following his split with Rivera, Big Sean began a relationship with longtime collaborator and friend Ariana Grande.
Despite his quite public relationships and issues with the law, Big Sean's music has always been consistently good. Fortunately, 2015's "Dark Sky Paradise" does not stray from this trend. This new album is full of collaborations, just as his other albums have been. However, this album seems to be much more personal than his others. Whereas his 2013 album "Hall of Fame" was meant to inspire others, "Dark Sky Paradise" seems like it was meant to not only allow listeners to look inside the artist's life, but also to serve as a meditative and reflective piece for Sean.
"Dark Sky Paradise" features sound clips from phone conversations Big Sean has had with his grandmother, as well as lyrics detailing his issues with money-hungry people from his hometown. Sean's personal and biting lyrics, coupled with verses that are anything but boring and hooks by his many collaborators make "Dark Sky Paradise" a truly great album. While most albums with heavy collaboration are usually either debuts or comebacks, and usually show the artist's inability to carry an entire album by themselves, the collaborations on "Dark Sky Paradise" actually show how influential and well-loved Big Sean has become in the music industry. I can almost say for sure that Kanye West would never put his name on anything that wasn't amazing, and Kanye doesn't just rap on this album — he produced a couple of tracks as well. The album also features guest spots from Drake, E-40, Lil Wayne and John Legend.
Best Tracks on the Album:
"Dark Sky (Skyscrapers)": In this track, which is the opener for the entire album, Big Sean sets the record straight. That is to say that he tells all his haters, all those people who think he was an "overnight success" that that isn't the case. Big Sean touts himself not only as someone who has worked hard for their success but also as someone who "don't owe nobody in the whole world no favors" since he "started from the basement, made it to the skyscrapers." As far as opening tracks go, "Dark Sky (Skyscrapers)" is a strong one. Big Sean is frank with his lyrics right from the start, and on this track he barely even takes a breath. He shoves every ounce of what he has to say about making it big into this track, and ultimately it works quite well.
"I Don't F*ck With You": Written in part by both Big Sean, Kanye West and produced in part by both West and DJ Mustard, the album's lead single was released in September 2014 and quickly became everyone's favorite song to sing along to. There's no doubt that the song's lyrics are pretty harsh, even mean, but that doesn't mean the song isn't fun to jam out to. Even better than just listening to the song, however, is watching its music video. Set in a world in which Big Sean is a big time football player, the video features many celebrities, including Kanye West, Teyana Taylor and radio personality Big Boy to name a few. Overall, this track is the perfect party song.
"One Man Can Change the World": "Think about it, close your eyes, dream about it/ Success is on the way." Those are the lyrics that Big Sean spits out on this slower track that features Kanye West doing his new favorite thing, singing. While this song does focus on the commonplace dreams of "a hundred million dollars and a bad chick," its overall meaning seems to be more than that — Big Sean tells his fans to take their one shot before they miss it. Enter John Legend's soothing voice crooning out the song's hook and you're sure to feel newly inspired after each listen. Really, how much more inspirational can a song get?
"Research": I usually don't go for couple collaborations, especially since once the couple breaks up the song kind of gets lost in the mix, but this collaboration with Ariana Grande, a bonus track on the album, is amazing. It's catchy, it's fast paced, and it's fun. Focused on a slightly misogynistic claim that all women do "research" on their boyfriends, the song is a less serious addition to the otherwise introspective album. It's also nice to hear Ariana Grande stray away from her usual riff-heavy and unintelligible lyrics.
Overall, "Dark Sky Paradise" is a great junior effort from Big Sean. Despite its the many collaborations and perhaps an overload of slower tracks, it's extremely easy to listen to without becoming bored. Additionally, Big Sean's voice is not lost among the big names that accompany him on the album. Finally, if you're looking for something in the same vein yet still drastically different than Drake's "If You're Reading This It's Too Late," then "Dark Sky Paradise" is the album for you. Even if you aren't, you should still give it a listen. You won't be sorry.