Arts & Living
'Blonded Radio': Recluse Frank Ocean Continues Releasing Music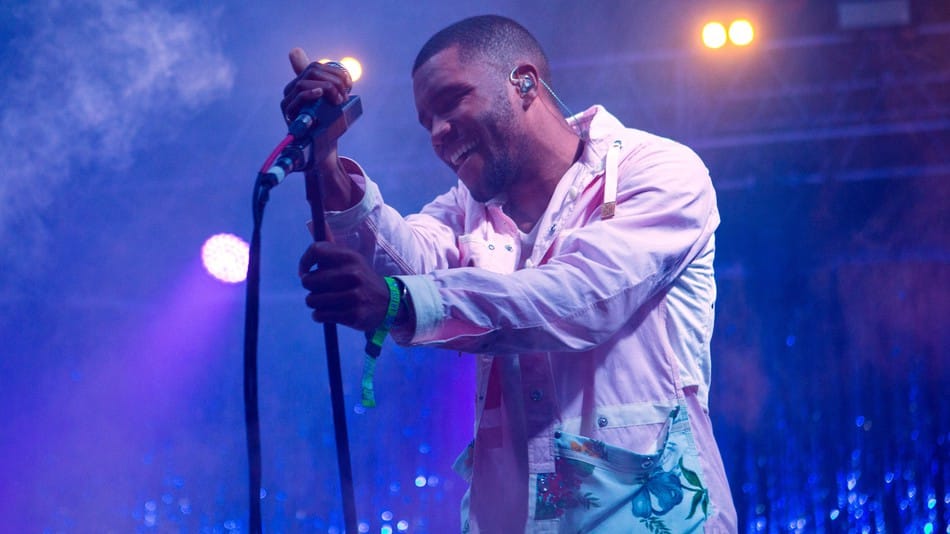 Frank Ocean is known as one of the most frustratingly reclusive artists today. After releasing the critically-acclaimed "Channel Orange" in 2012, the Odd Future singer quickly became one of the biggest names in R&B. Fans anticipated a second album after an announcement from Ocean in 2013. However, the album — or rather albums — would not arrive until 2016. Despite the successes of "Endless and Blonde," fans were annoyed at the four-year gap between releases with no solo work in between.
Nevertheless, in 2017, Frank Ocean seems to be turning over a new leaf. Over the past few months, Ocean has released three new singles, been featured on a collaboration, and revised one of his previous songs. The releases have primarily come from his Beats 1 radio show, "Blonded Radio," which premiered on February 24 this year. The first episode featured the collaboration "Slide," a Calvin Harris song featuring Ocean and Migos. "Slide" immediately made waves in the music world, combining the hype of Migos' recent 2017 album "Culture" with the star power of both Ocean and Calvin Harris. Since the first show, Ocean has consistently premiered new music on each episode of "Blonded Radio." Here is a breakdown of the new tracks:
1. Slide ("Blonded Radio" Episode 1)
"Slide" pairs Ocean with a completely new sound — fast-paced dance-pop. However, he meshes well with his new surroundings. In fact, every artist holds his own on this track. Ocean intros the track by revisiting the high-pitched autotune of "Nikes," then follows up with a crooning verse over Calvin Harris' bouncy production. The track blends perfectly from Ocean to Migos, and Quavo and Offset deliver characteristically fun verses. Some might complain that the lyrics lack Ocean's usual depth, since the song mostly focuses on spending money and having wild nights. However, the aim of the song is not really to inspire critical thought butw to be a fun, light pop hit. Overall, the track is addictive and well put together, especially considering the differing styles of each artist.
2. Chanel ("Blonded Radio" Episode 2)
On "Chanel," Ocean returns to his more introspective self. Over a slow drum track, he reflects on his sexuality, using the Chanel logo to illustrate his attraction to multiple genders. Ocean also uses the opportunity to meditate on wealth, fame and racial profiling, integrating these topics seamlessly over the track. His melodic voice and the slow tempo of the song give it a mesmerizing effect. The song also comes with a remix from rapper A$AP Rocky, who adds a verse at the end. Rocky surprisingly matches Ocean's flow pretty well but doesn't add much to the song.
3. Biking (feat. Jay Z & Tyler the Creator) ("Blonded Radio" Episode 3)
For his second 2017 single, Ocean recruits former collaborators Jay Z and Tyler the Creator. Ocean worked with Jay Z on his 2012 "Watch the Throne" collaboration with Kanye West and his 2013 album "Magna Carta Holy Grail." As part of Tyler the Creator's hip-hop collective Odd Future, Ocean has appeared on numerous tracks with Tyler. Jay Z opens "Biking" with a muted verse about the cyclical nature of life and wealth over a mellow piano track. Ocean then takes over, singing over acoustic guitar strums. The real highlight of the track, however, is Tyler the Creator's verse. Tyler's low voice adds to the mellow atmosphere, and it perfectly fits with the biking theme of the song. The song isn't entirely mellow, however. Ocean seems overwhelmed by life at times. This is exemplified by the outro, in which Ocean practically screams the same lines over and over.
4. Lens ("Blonded Radio" Episode 4)
Like "Chanel," "Lens" also has two versions. One features only Ocean, while the remix includes a verse from Houston rapper Travis Scott at the end. "Lens" is a somewhat minimalistic song, mostly comprised of Frank Ocean's vocoded vocals and a simple backing track. Despite its apparent simplicity, the production is smooth. Ocean's vocoding also works well with Travis Scott, who is famous for his own use of autotune. The theme of the song, being in the spotlight, is fairly simplified in this song compared with much of Ocean's other work, and the sound doesn't necessarily push any artistic boundaries. Yet, it's still enjoyable and beautiful.
5. Slide On Me (feat. Young Thug) ("Blonded Radio" Episode 5)
Only a day after "Blonded Radio" Episode 4, Ocean took to the airwaves again for Episode 5. This time, he delivered a remix of the track "Slide On Me" that appeared on the 2016 visual album Endless. This new song features new verses from Young Thug. Young Thug, known for his unique vocalizations in rap, harmonizes well with the acoustic production sounds. Ocean's part of the song remains basically the same except for cuts to the intro and changes in the mixing. Endless was criticized by some for being "unfinished," so this new remix may hint at more "complete" versions of other songs from the album.
It is still impossible to tell what this series of releases represents in the grand scheme of Frank Ocean's career. Some songs such as "Chanel" could easily be on an album, while others like "Lens" could just be throwaways. Despite the lack of context, it is always interesting to hear the continued artistic exploration of Frank Ocean — especially after the previous drought.