News
First-years and Sophomores Set to Live On-Campus in College Re-Opening Plan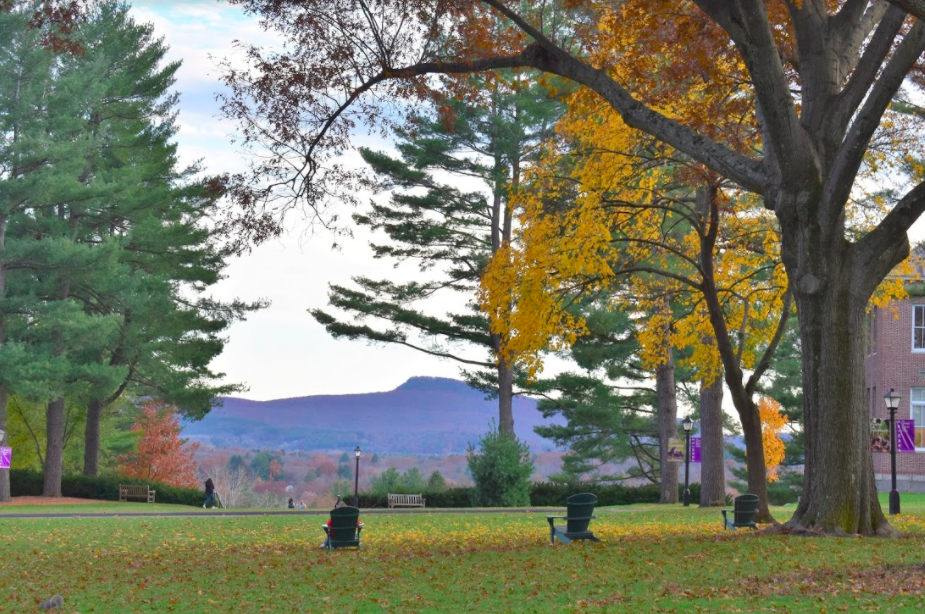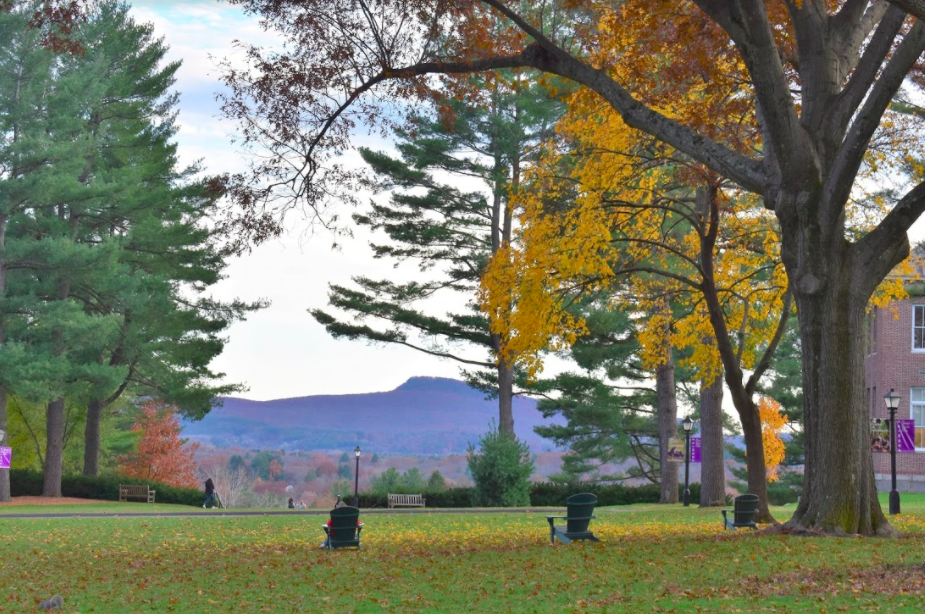 Here's what you need to know:
The college will bring back between 1,200 and 1,250 students this fall, approximately 60 percent of the total enrollment of approximately 1,800. Priority will be given to all first- and second-year students, as well as all transfer students, second-semester seniors and seniors who had previously studied abroad during this past academic year.
The college hopes to have all classes back for the spring 2021 semester. If it is not feasible, students who were unable to attend during the fall semester will be given priority.
Students will move back to campus in waves over a 7-10 day period, minimizing the number of individuals who come to campus at one time. Move-in dates will be sent to students at a later date and are fixed, with students required to move in at the exact date time assigned to them. Upon arriving on campus, students will be tested for Covid-19 and undergo a three to five day quarantine period before a second test.
Students who study remotely will not pay the room and board fee, totaling $15,910 a year, or student fees, which equal $1,000 per year. Additionally, the allowance for the personal and living expenses of students studying remotely will increase to $9,000 per year.
Fall 2020 varsity athletic programs are canceled. The college hopes to safely allow returning students to have practices and strength and conditioning sessions.
The college will use 20 outdoor tents to host, particularly, seminar-style classes. Indoor classrooms will be available as needed with enhanced ventilation.
Students will need to re-register for classes, as many have shifted into fully remote or hybrid settings. A new round of course registration will begin with advising week on July 16 through July 24.
For students not returning to campus, any belongings that have been left on campus in March will be shipped to them beginning in September.
The college has plans in place for a sudden need to evacuate students from campus, if a major disruption or outbreak occurs, though it does not plan on sending infected students into other communities.
For the fall 2020 semester, the college will welcome first- and second-year students for residential learning, President Biddy Martin announced in an email to the community. Most juniors and seniors will need to partake in remote learning, except for transfer students, second-semester seniors and students who spent a semester of the 2019-2020 academic year abroad, all of whom will also be allowed to return to campus for in-person learning.
Students can petition, in a form to be sent by Dean of Students Liz Agosto out on Monday, July 6, to return if their thesis requires them to access campus resources or if they are unable to study effectively in their current environment. Though the college hopes for all students to return in the spring, juniors, seniors and others who will not be on campus this fall will be prioritized. The presence of a vaccine, clear scientific data reassurance and "student compliance with required measures for social distancing, testing, remaining on campus, and wearing of face coverings would be very helpful," said a statement from the Office of Communications.
The college came to this decision through a long, multi-month process of exchanging ideas with public health experts and epidemiologists. The college also consulted a range of statistical models to probe the outcomes of potential campus densities; one was made with Amherst-specific data while others were based on other institutions.
"We have tried out virtually everything," Martin said in a Zoom meeting with The Student.
Provost and Dean of Faculty Catherine Epstein recommended that first- and second-years return to campus because of the additional academic support they will need in comparison to upperclassmen, according to Martin. All transfer students will also return, in large part because of their already-limited time at Amherst; returning all transfer students as opposed to returning only incoming transfer students would only increase the on-campus student population by about 20.
Life on Campus
All students return to campus must comply with safety protocols, including frequent testing — particularly upon arriving to campus, again three to five days after and possibly even twice a week throughout the semester — the use of face masks, physical distancing, daily symptom self-monitoring and reporting and quarantining should a positive virus test result occur. Students will also be required to quarantine for a brief period, during which meal delivery and online programming will be provided.
The semester will start on August 24, with students arriving on campus in staggered time slots before that academic start date. Students "will need to comply with, [these guidelines]. There will be no exceptions," the email announcement said. Room draw will occur in late July, with students creating "pods" of up to six people they would like to live with. New students will be exempt from the pod-style room draw process, with the Office Residential Life assigning them their building and pod. Students will only have access to their own residence halls and are not allowed to bring guests, but will still be able to access other campus buildings for classes and other study. The college is currently determining safety protocols for the gym, along with plans for the library.
First-year students will arrive on campus before the rest of the student body, to partake in an orientation program through Moodle — the college's online learning platform — though an official move-in date is yet to be announced, and many details of orientation are still in the works.
In her email, Martin confirmed that the move-in process will be staggered for students, occurring over the course of seven to ten days. Students will be required to move in alone, with family members barred from entering dorm buildings. In the first-year family town hall on Wednesday night, Agosto encouraged students to pack lightly, making it easier for them to move themselves in and also allowing them to be prepared for the off chance of a sudden emergency move-out.
Three residence halls will be designated as quarantine dorms. In addition, the Inn on Boltwood will be used for additional quarantine, along with 80 beds at another local hotel, totaling to 129 beds between the two, Martin told The Student. Because of the volume of quarantine space allocated, Martin added that she did not believe that a potential on-campus virus outbreak would send students home, as it did in the spring.
Once on campus, student life will drastically shift to encourage as much physical and social distancing as possible. Students will be restricted to campus grounds only, prevented from even venturing into the town of Amherst, in order to build a "bubble," Agosto told first-years and their families in a Zoom town hall. To ameliorate the need to run errands in town, the college plans to open a convenience store in Schwemm's, along with delivering snacks to students, according to a fall planning FAQ on the college's website. Clubs and organizations will shift primarily online, though some may meet in person as long as gatherings are less than 10 people and take place in the outdoor tents the college purchased in anticipation for the upcoming semester. Despite these limitations, there will be "outdoor occasions for students to connect, relax, study, learn, and exercise," the email announcement noted. Speaker events accessible to all students, remote or on campus, will also take place during the semester.
The college also joins Williams and Bowdoin in canceling all fall varsity sports, even as the NESCAC has yet to release an official decision on the status of the athletic conference. On the flip side, the college is "optimistic" that club sports will be able to continue, though all competitions are prohibited and all practices need to be coordinated through Director of Club Sports Billy McBride. The college has yet to make a decision about the status of winter or spring varsity sports.
While Valentine Dining Hall (Val) will continue to serve meals to students, it will not be open for normal dine-in service, instead acting as a hub for grab-and-go pickup, with all meals served in containers. The model is similar to the structure that has been in place since March for students who remained on campus in the spring and has continued throughout the summer. Five grab-and-go pick-up stations are tentatively planned, with the possibility of others: Val, Lewis Sebring, Val/Russ Wing, Ford Hall and the Friedmann Room in Keefe Campus Center. Students will use an app to request one of multiple meal options, which include vegan and vegetarian meals, along with setting a pick-up time. Despite Val's closure to indoor dining, students are encouraged to eat with others outdoors while maintaining physical distancing.
In a Zoom town hall with a select group of donors called the 1821 Society on June 18, administrators discussed the possibility of partnering with restaurants in town to expand grab-and-go meal options. Jim Brassord, chief of campus operations, told first-year students and their families in a July 1 Zoom town hall following Martin's announcement that dining would work with local businesses and the Book and Plow Farm in preparing these meals.
Composing a Plan
In devising the fall's plan, Martin and college administration regularly consulted with Professor of Pediatrics and Epidemiology and Professor of Biostatistics at the School of Medicine, University of California, San Francisco David Kessler, M.D. '73, co-recipient of the 1989 Nobel Prize in Physiology or Medicine Harold Varmus, M.D. '61 and oncologist and bioethicist Ezekiel Emannuel, M.D. '79 who works as an administrator at the University of Pennsylvania, she said. The conclusion was that 1,200 students should be allowed back on campus, with the experts suggesting that bringing back between 40 and 60 percent of students would be responsible. This decision took into account housing every student in singles, lowering the student-to-bathroom ratio and still allowing "an opportunity for some social world," which de-densifying would make possible.
Though Martin consulted with the presidents of other NESCAC colleges, she said that the Association of Independent Colleges & Universities in Massachusetts (AICUM) was most central to decision making. She explained that because of each of the NESCAC college's unique circumstances — location, size, on-campus residents, etc. — it was not reasonable to base decisions off one another.
For Amherst, proximity to the densely-populated University of Massachusetts-Amherst (UMass) was a concern that needed to be taken into account, especially when considering the region's hospital capacity. The nearest hospital, Cooley Dickinson Hospital in Northampton, is the only hospital in the region and has a capacity of 140 beds. UMass Chancellor Kumble Subbaswamy announced on June 29 that the university would conduct most of its classes online this coming fall, but allow for any students who wish to live on campus to do so, acknowledging that many students professed that they would rent off-campus apartments if the university did not open.
Amherst's decision, said Martin, was purely driven by health concerns and student safety.
"At no point would we have made decisions based on finances alone, anyways," she said, "but we also didn't have to." She explained that the college's heavy reliance on the endowment enabled the college to make a decision that did not rely on tuition dollars for operation. "We will be working for a long time trying to make up what we lose from tuition this year," she said.
Yet, it doesn't feel that way to some students. "I get the sense that this was a business decision. They're prioritizing first-years and sophomores because they can still transfer, but upperclassmen already have too many Amherst credits to do that," said Maggie Wu '22, who doesn't expect to return to campus. "I just feel like so much of my identity is based on being a student at Amherst. To not be on campus makes me feel like I'm losing my sense of self."
Financial Concerns
Despite the changes to academics, the college has kept in place its planned 3.9 percent tuition increase, which it previously announced on March 4 in an email to students, and it responded to student questions on the FAQ page that it does not plan to reduce the comprehensive fee. The page states, "We are confident that, as always, there remains tremendous value in the education that we provide," citing the strides the college has taken to improve remote teaching and learning. Some peer institutions, like Williams College, which is offering a campus return to nearly all students, have announced tuition reductions with regard to the campus changes. Williams has pledged to also reduce the expected family contribution on financial aid by 15 percent, and while Amherst had not promised a similar hard-line reduction, it has committed to re-assessing student financial aid to be more accommodating to today's economic hardships.
In her email, Martin explained that the college will continue to meet student financial aid needs and will respond to economic strains brought on by these extraordinary circumstances. With many students and families affected by the economic crisis following the health crisis, the college has pledged to make adjustments to students' financial aid packages in January 2021, once families have a grasp on this year's finances.
Students studying off-campus will only be charged for courses — that means room and board as well as student fees will not be included in their costs, reducing the annual comprehensive fee of $75,800 by $15,910 per year. Remote students with financial aid will have an increased personal and living expense stipend of $9,000. All students with financial aid will have the student employment component of their financial aid package replaced with a college grant, as has already been done with their summer earnings component.
"While the 2020-21 academic year will be different in many ways, we are confident that, as always, there remains tremendous value in the education that we provide," said a statement from the Office of Communications to The Student.
Even still, there are parts of students' financial wellbeing that depend on-campus residence, beyond financial aid allowances. One anonymous questioner responded to The Student's social media question collection regarding fall decisions, saying "I work 8-9 hours a week for an on-campus job and that's a [ton] of lost income for me. Is Amherst going to do anything about the students who normally work on-campus jobs but now won't be receiving that income if they're not allowed back on campus?"
To questions like this, the college confirmed that it expects there will not be as many student employment opportunities as there are in a usual year, with only some on-campus and remote opportunities. As a result, financial aid packages have replaced expected summer employment and year-round work with grants, which totals to $4,600.
Part of students' case for reducing tuition comes from the college's announced reduction in standard courseload. Though students can take four courses if they wish, three courses will be the recommended load, given the adjustment to remote learning.
The plans the college has made for adapting academics will remain largely unchanged from earlier announcements. Martin confirmed that 90 percent of faculty are spending the summer to learn about enhanced online teaching techniques, a process the college has partnered with the education consulting firm 2U on.
With the changes in courseload, the college will now have a re-registration period, beginning with advising week July 16-24. The course catalog now labels classes that are "Online Only." All professors have been asked to make their courses available online, in the circumstance that a student is not able to travel to campus or an in-person student needs to shift to remote learning partway through the semester, if they themselves get sick or feel they should return home.
Faculty governance committees are currently discussing grading policy for next semester, with a decision anticipated in the coming weeks. Last spring, faculty voted to extend the flexible grading option (FGO) to all courses so that the inherent challenges of online learning would not interfere with students' ability to successfully learn, and students are curious to see if this will continue to be the cause with the hy-flex remote learning of this fall.
Most students will be expected to move off campus after the Thanksgiving break, at which point the fall semester will continue and conclude remotely. The spring semester will start a week later than usual to accommodate for the new January term and will also no longer feature the typical week-long spring break. Study abroad programs have also been canceled for the fall semester, and remain uncertain for the spring semester.

Responding to Uncertainty
The college planned a series of online town halls and staffed a phone line to provide information regarding the fall 2020 semester. New students and families were invited to a town hall on July 1 at 7 p.m., EST; a town hall for returning students and families will take place on Thursday, July 2 at 7 p.m. EST; and a staff town hall will be on Tuesday, July 7 at 10:30 a.m. The phone line will be available from 10 a.m. to 2 p.m. on July 2, at 413-542-2919.

At such meetings, students will be able to pose questions to a panel of administrators. The college has also compiled a comprehensive Frequently Asked Questions page. The Student has been soliciting questions from the campus community and will work to provide clarity on campus plans. We will continue to update this article as more information becomes available.
Correction: A previous version of this article said that the Inn on Boltwood and another local hotel is offering 80 quarantine beds to the college. The number is actually 129 beds between the two, with 80 at the local hotel. The article has been updated to reflect this change. Updated on July 3 at 9:25 a.m.