News
College Explores Possible Student Center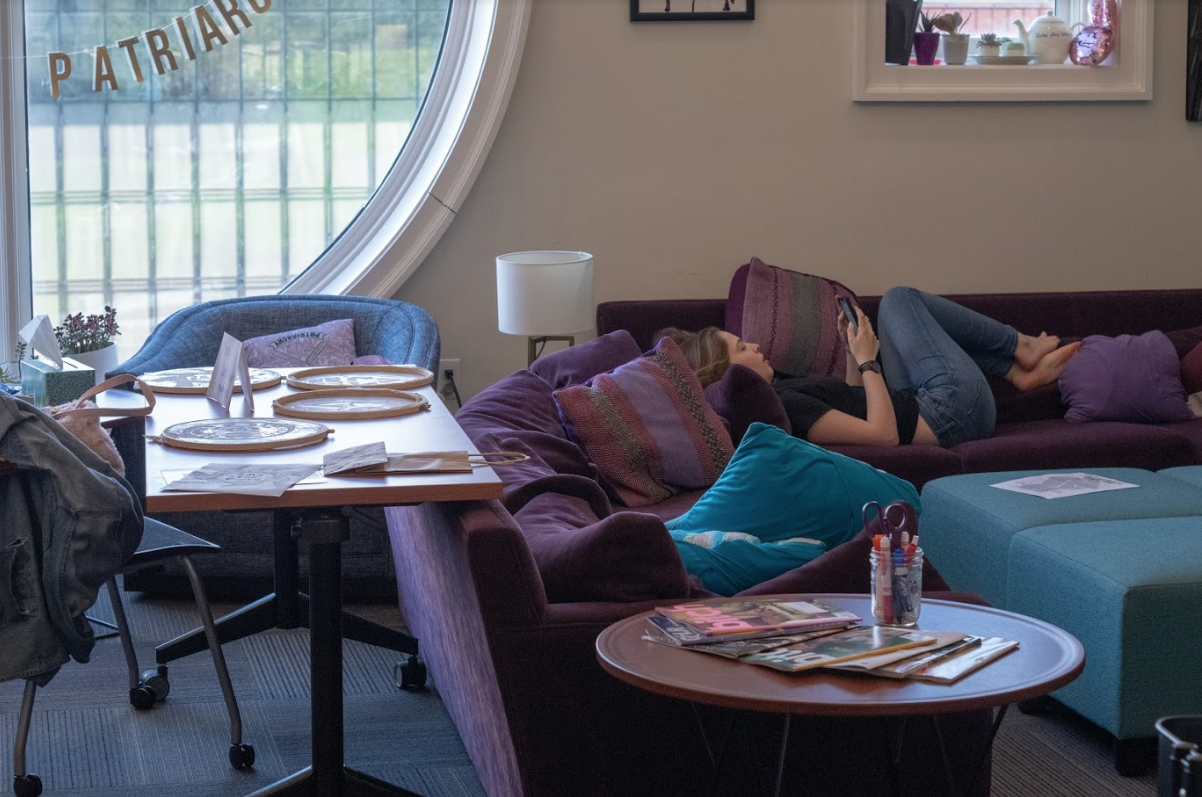 The college announced on April 17 its intentions to explore building a student center on the land currently occupied by Merrill Science Center and McGuire Life Sciences. Separate meetings with students and faculty convened shortly after.
The decision to look into constructing a student center on the Merrill/McGuire site comes after the college identified a new student facility as a high-priority need on campus, according to Chief Student Affairs Officer Karu Kozuma. Both Kozuma and Chief of Campus Operations Jim Brassord acknowledged, however, that it is only one of many facility-related needs which also include updated performance spaces and more faculty offices.
Around 30 students attended the meeting last Wednesday evening in the Center for Humanistic Inquiry to discuss their thoughts on and ideas for a new campus center. Kozuma, Brassord and Dean of the Harvard Graduate School of Design Mohsen Mostafavi, who was involved in planning the Greenway project, led the conversation.
The meeting began with Kozuma and Brassord discussing possibilities for the Merrill/McGuire site. Brassord emphasized in his remarks that the structures of the two buildings would not allow for effective and efficient repurposing for other uses.
Throughout the meeting, students expressed a wide array of ideas and opinions on ways the space could be used, from more rooms for affinity groups to a climbing wall or dining options that would cater to a variety of student needs.
Alexis Scalese '22 attended the meeting and spoke about how the Indigenous and Native Citizens Association (INCA), which Scalese is a member of, hopes to have a space in the new building.
"Native students don't currently have a space on campus … We want this space to be a place for us to practice our culture, so that means being able to practice ceremony and also a space to meet and hang out as native students," Scalese said in an interview with The Student. "We also want it to bring in guest speakers to help teach other people, which takes the emotional burden off of us for teaching other students."
Other students at the meeting expressed similar desires for room in the new center that would allow each affinity group to have its own space, alongside communal spaces. Scalese touched on this idea of the larger community as well.
"We'd like to have a space where all the affinity groups can all meet together. We would have our own individual spaces, but there's some place central where we can all come together and have joint meetings and things like that," Scalese said.
Kozuma said in an interview after the event that he was impressed by the students' ability to relay their own wants and needs to the community as a whole.
"I think there was a real acknowledgment that people really do come from different perspectives and experiences," Kozuma said. "I really didn't hear much in the meetings about 'I need this specifically for that.' Even when someone brought that forward, they really highlighted the larger community. That was really refreshing. They connected it to more than just their own needs."
Brassord said that the project, if the college decides to continue on with it, will take several years to conceptualize and plan.
"We see this proceeding with the very broad, exploratory work, which — depending on what it yields — will then translate into more tangible planning and, ultimately, that phases into design work," Brassord said. "Under the optimistic scenarios … we imagine that working through exploration, planning, conceptual design and design would be a matter of two to three years to get to the point where the community has really come together and embraced the solution and knows that it is what we want to move forward with."
Prior to the student meeting on Wednesday, the college held a meeting with faculty to hear their feedback on the campus center project.
Both Brassord and Kozuma said that faculty members emphasized the need for a facility that is focused on Amherst, not a cookie-cutter building that could be found at colleges around the country.
"The faculty didn't see this as a separate endeavor or that it's a standalone component of the college," Kozuma said. "They really saw this as an extension and enhancement of what Amherst College is, whether it's the experience inside or outside of the classroom. It doesn't seem like it's a student or campus center that could be found on any other campus. It has to reflect what Amherst is like."
Going forward, Kozuma hopes to continue involving student, faculty and staff voices in the project as it moves through the exploratory phase.
"We see them [community voices] as the foundation of how we move forward. We don't want a small group sitting around a table, conceptualizing how a space or building could be the physical expression of our diverse community," Kozuma said. "Some folks might be okay with saying, 'This is my two cents and this is what I want to say and now I'll walk away from it.' Some may really want to be involved and learn what the process might be like."