News
College to Construct New Student Center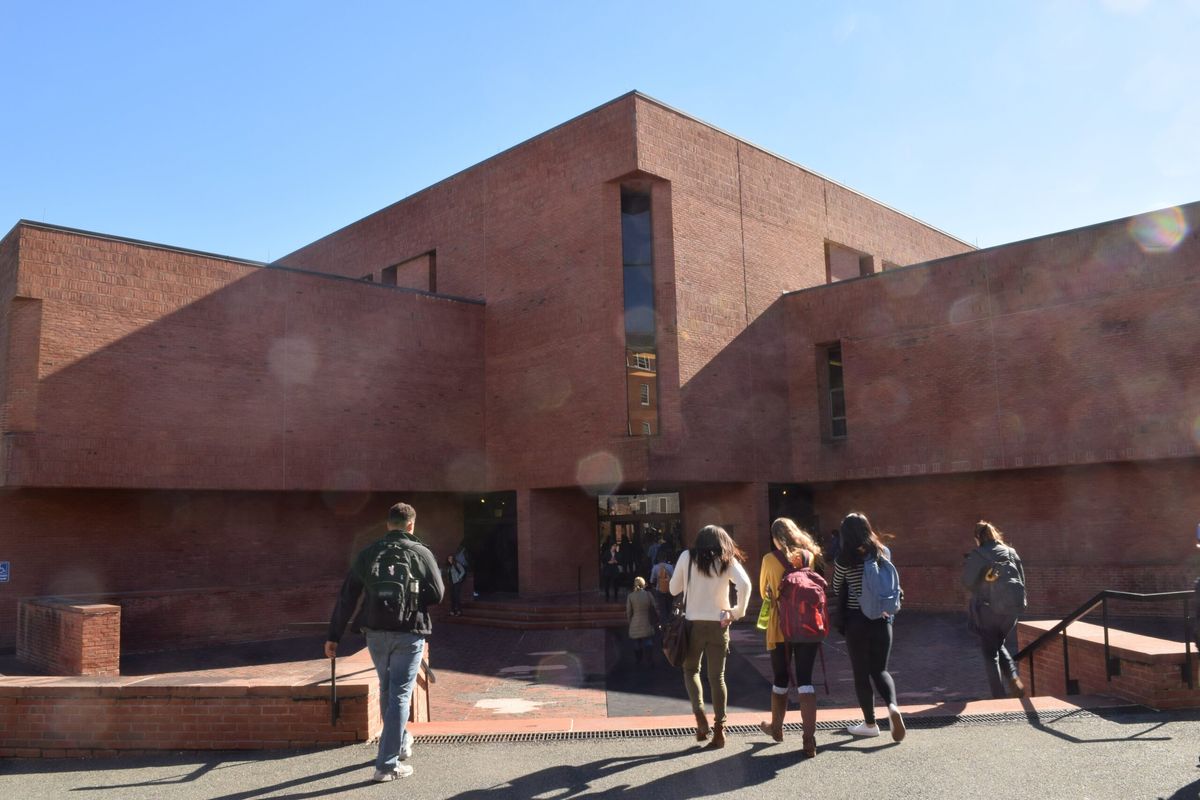 A new student center will be built on the current location of Merrill Science Center and McGuire Life Sciences Building. Long suspected since Merrill and McGuire ceased operations at the end of the spring 2018 semester, the new student center will expand the limited on-campus space devoted to students and bring will together various student activities in a centralized location. The college aims to complete a conceptual design by May 2020.
The idea of building a new student center has been in the works since the opening of the Science Center, which officially launched in the fall of 2018. With the Science Center now housing the STEM departments on campus, Merrill and McGuire have remained empty next to Charles Pratt Dormitory.
"We want a center that provides a vibrant sense of community on campus and offers students, in particular, the kinds of social spaces that are currently in short supply," President Biddy Martin said in a statement to The Student.
The Board of Trustees approved administrators' selection of the architecture firm Herzog & de Meuron (HdM) two weeks ago. Architects from the firm will join members of the college administration in meeting with stakeholders to develop a vision for the design.
"There are the types of spaces on campus that promote community building and a strong social life; it's why we have decentralized spaces like the Powerhouse or O'Connor Common," said Chief of Campus Operations Jim Brassord. "What we don't have is a singular space where students can come together in community. I think that was a major factor in persuading us that a student center was our next important strategic building initiative."
Keefe Campus Center, currently the designated student center, was built in 1986 as a response to the shift away from fraternities. "But of course, 1986 was a completely different time, and there were different expectations about how a student center or a campus center could support the community," Brassord said. He added that the college intends to repurpose Keefe as an academic building after the new student center is built.
Chief Student Affairs Officer Karu Kozuma said that planning for the center will entail three goals: inform people about the timeline of design and construction, compile feedback from community members on how the student center can meet student needs and engage students in conversation with each other about their shared experiences.
Architects from HdM arrive on campus this week and will begin holding meetings with students, faculty and staff next week.
Projects produced by HdM, a Swiss firm most well-known for its transformation of a London power station into the Tate Modern Art Museum, typically involve "creating nuanced environments attuned to a human experience and developing spaces that heighten, rather than mask, the specifics of a place," according to Martin.
"Their projects feature materials and shapes in thoughtful dialogue with their surroundings and strong connections between indoor and outdoor spaces," Martin said. The firm's commitment to sustainability was an additional "key variable."
The college intends to prioritize construction of spaces that can meet a wide range of student needs, whether for meetings or public events. The biggest hope is for the design of the student center to encourage unscheduled chance encounters among students.
"What we learned from our discussions with students last spring is that we need to think about the student center over the course of a day, and that there are different needs at different times of the day," Brassord said. "It's a place to be able to come and to have some space between classes … to just rest as opposed to going back to your dorm, a place to be able to go and reflect and so forth. And then at night, it might become a more social space: it might be able to support parties [and] performances. So it really does have to … address a range of things, but I think that is something that changes over the course of a day as well, too."
The architect has proposed using the foundations of Merrill and McGuire, which will be torn down, and incorporating aspects of the buildings into the new design "as both an architectural opportunity and a sustainability measure," Martin said. The new student center, like the Science Center, will have sustainability "embedded" in its design.
"The site for our student center as a transition from the traditional quad to a more modern part of campus with such extraordinary views and challenging topography make this an appealing project to the firm," Martin said. "We are excited about working with them."
The college has not yet determined the timeline for the demolition of Merrill and McGuire.
The rest of the fall semester will be devoted to meetings with students, staff and faculty to solicit feedback on the community's vision for the student center, its uses and the values attached. The college has created a 12-student Student Center Engagement Committee to help administrators best reach students, and will invite all community members to opportunities for conversation "very soon." The administration is also in the process of creating a webpage stakeholders can use to submit thoughts and follow updates.
Once the conceptual design is complete, the college will release a timeline for the construction phase.
"It's a great opportunity not only for students, recognizing they're trying to create something that they may not experience as students, but this is an opportunity to be able to leave a legacy for the next generation of students," Kozuma said. "It's also an opportunity for them to learn about each other's experiences and how all these things get physically expressed."
"My hope is that students that are providing input won't necessarily reflect on what's worked in the past, but to try to be, in a sense, futurist in understanding what the needs for future generations will be," Brassord added. "And also be able to think about this building in a way that would incorporate flexibility and adaptability, that would allow for the building to morph and evolve over time."