News
College To Hire 3 New A/P/A Studies Professors
The Committee on Educational Policy recently approved the hiring of three tenure-track professors with backgrounds and expertise in Asian American studies to the college. The new faculty are expected to arrive for the 2023-2024 academic year.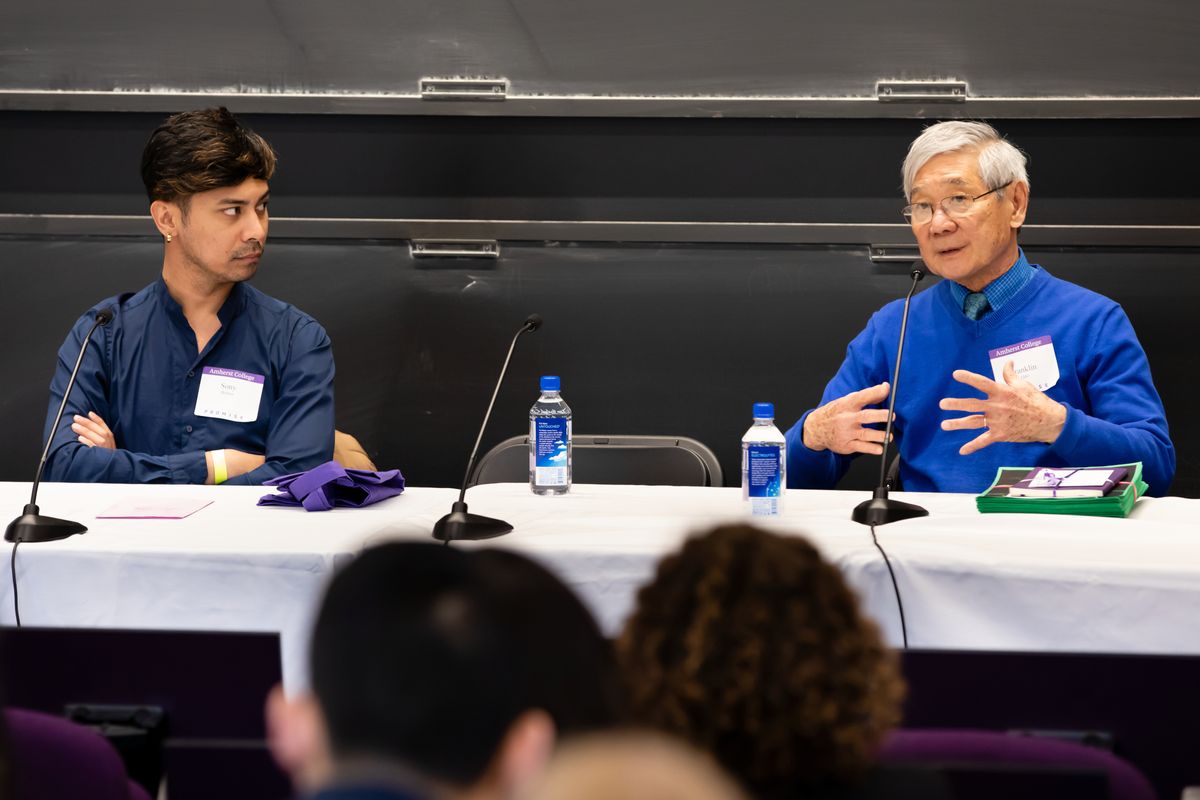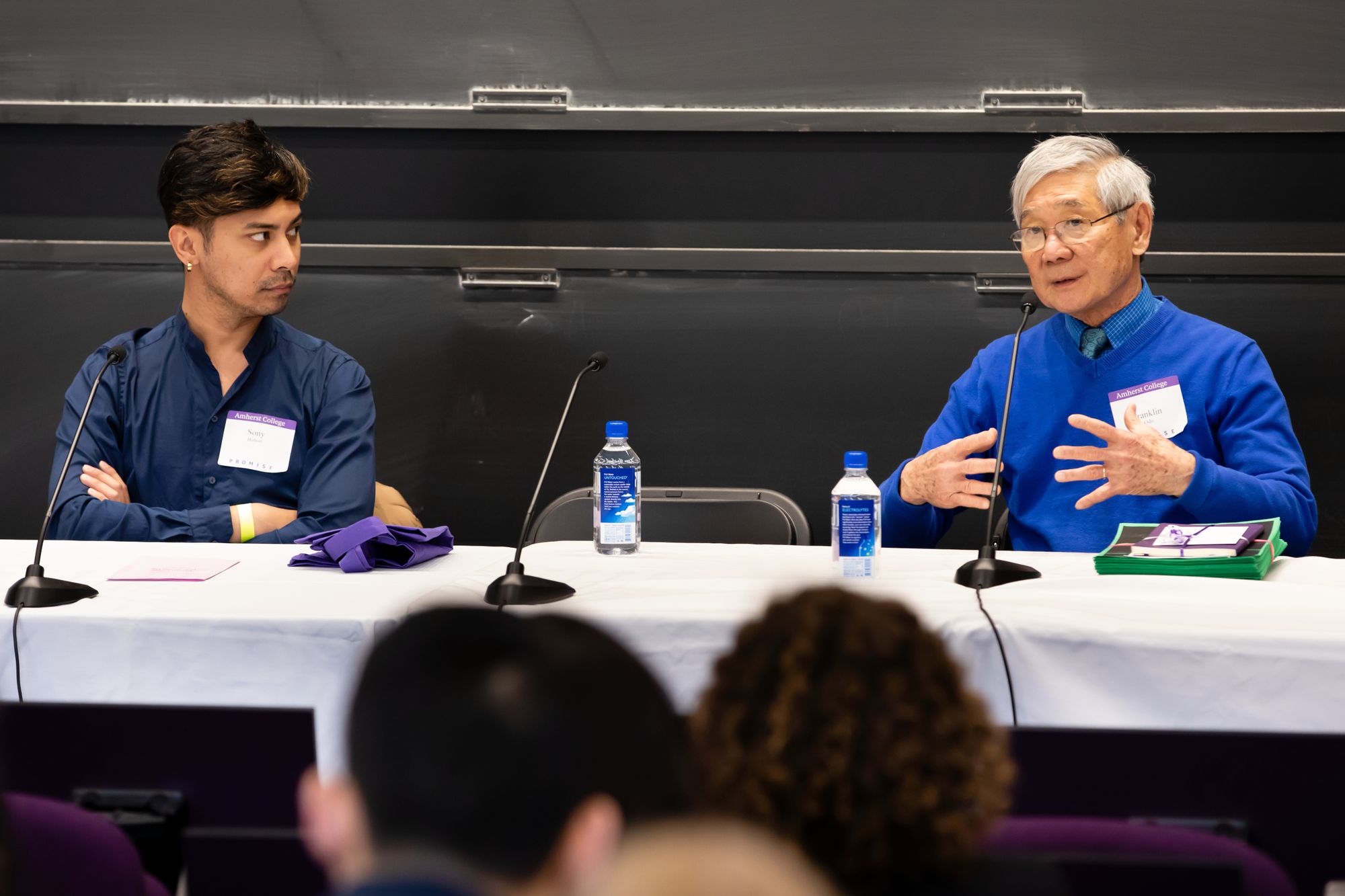 This spring, the Committee on Educational Policy (CEP) approved the hiring of three tenure-track professors with backgrounds and expertise in Asian American studies to the college. The hiring will take place over the next year, with the new faculty expected to arrive for the 2023-2024 academic year. The approval marks a significant step forward in the creation of an Asian American studies major at the college.
Asian American studies has long been called for at Amherst. Most recently, in August 2021, the Amherst Asian Alumni Network (AAAN) sent a letter to the college's administration outlining six specific demands toward the eventual establishment of an Asian/Pacific/American (A/P/A) studies major.
One of these demands was to "ensure that there are at least seven tenured or tenure-tracked A/P/A Studies professors teaching courses each semester." The development of a hiring proposal was intended to address this demand, the administration told the AAAN in an October meeting with them. With the upcoming addition of the three faculty, the college will reach the demanded number.
The new faculty members will be entering the English, economics, and psychology departments as part of a "cluster hire" — a new college initiative that aims to bring together academics with similar research interests across different disciplines. The individual departments will be responsible for identifying the new faculty members, who will use their expertise to create courses related to Asian American studies within their respective departments.

Process of Coordinating a Cluster Hire
Professor of American Studies and Associate Provost and Associate Dean of the Faculty Pawan Dhingra led the coordination efforts for the cluster hire by encouraging individual departments to file full-time-equivalent (FTE) proposals, requests for a tenure-track hiring "line" within their discipline.
Dhingra collaborated with a faculty working group of fellow Asian American studies professors to support the study of A/P/A topics on campus and advocate for the field's expansion at Amherst. Other members of the group include John Woodruff Simpson Lecturer Professor of American Studies Franklin Odo, Professor of American Studies Robert Hayashi, Professor of Sexuality, Women's, and Gender Studies and History Christine Peralta, and Professor of Latinx and Latin American Studies and Spanish Sony Corañez-Bolton.
Before filing for the cluster hire, Dhingra and other involved community members identified departments willing to bring in new faculty with specialties in Asian American studies. Jiajia Zhang '22, former senior chair of the Asian Pacific American Action Committee (APAAC) who has advocated for the establishment of an Asian American studies major throughout her four years at Amherst, explained that persuading departments is a key aspect of coordinating a cluster hire, as multiple departments must sign on together to go forward with the process.
After noting their interest, the departments began researching and producing their own FTE requests, explaining their interest in adding a faculty member, and outlining what their contribution might look like.
"It's a lot of work for a department because they have to do so much research. A lot of things have to line up for a cluster hire to happen," Zhang said.
After submitting their requests, the departments waited for approval from the CEP, a key step in the process. As Zhang recounted, two departments who had expressed interest her freshman year filed FTE requests, but both were rejected through the CEP decision process.
Made up of five faculty members, three students, and Provost and Dean of Faculty Catherine Epstein, the CEP is responsible for reviewing FTE requests and recommending the most compelling to President Martin for final approval.
Cole Graber-Mitchell '22, who has served on the CEP for three years, describes the annual decision process as competitive and complex. "Each year we only have a handful of lines to give away. A FTE request is specifically for a tenure-track hiring line; essentially, it is a 30-year commitment to a department," he said. "I'm really happy that this year, we got a request that we were able to accept."
At the end of their consideration period, the CEP approved all three of the hiring requests, conveying their recommendations in a letter to Martin. She and Epstein finalized the decision, officially granting FTEs for the entire proposed Asian American studies cluster.

Reactions to the New Cluster Hire
Odo suggested that the timing of the cluster hire was related to recent events, rather than an independent recognition of the value of Asian American studies. "Unfortunately, I think it took Covid and the rise in anti-Asian hate to convince the administration and some of my colleagues in the faculty that we really need to move ahead on this," he said.
Zhang expressed a similar sentiment: "People should not have to die at a 300 percent [higher] rate than they usually do just for Asian Americans to learn about themselves in school," she said.
Zhang also voiced worries about the cluster hirees' opportunity to connect with each other. "I think making [Asian American studies] a major is the best way to sustain [community]. Otherwise it's three hires into three different departments, and it can fall apart," she said.
Still, Zhang sees the hires as a huge step forward. "When I first came here as a freshman, if you wanted to study South Asian Americans or Southeast Asian Americans, or study it from a psych approach or econ approach or just anything other than history or English, it would've been impossible to do. This is a really powerful moment," she explained.
Others feel hopeful about the potential for community among the cluster hirees. "The whole idea of a cluster hire is for new [faculty] to support one another … a sense of solidarity and support," said Professor Odo.
Peralta, who is the college's newest faculty member in Asian American studies, is eager for the three faculty members to arrive. "I'm hoping that they come in and build that community — and I'm very excited to help facilitate that in any way that I can," she said.
Some faculty members also highlighted the importance of an interdisciplinary approach to A/P/A studies.
"Most English departments know that people of Asian heritage have contributed a great deal to the world of writing. This is not so evident in the fields of economics or psychology," Odo said, praising the decision to expand three departments.
"It's a central part of the American fabric. Identity is so crucial to what we do — including politics and economics," he added.  

Looking Forward
Thinking of the incoming faculty, Peralta reflected on her own experiences as a new faculty member.. "In terms of department-level, I definitely feel supported. But I think the issue is … not really a person, it's an infrastructure," she said.
Structural shortcomings leave A/P/A studies faculty to meet overwhelming student interest without the support of an established department, Peralta said.
Peralta hopes that with three new professors, the load will be more evenly distributed. "It will be really amazing to be able to be like, 'You know what, this isn't my specialty, but I know somebody in psychology or economics or English who would be perfect to talk about this,'" she said.
Odo echoed this excitement. "Having seven or eight faculty rather than one [will] obviously [result in] a huge increase in the number of people that can choose to develop a senior thesis or capstone, or take a course," he said, adding that "this is a really important step forward … we have managed to build a field."
Professors also discussed their hopes for the future in the wake of the cluster hire.
Some professors highlighted the possibilities for further expansion of A/P/A studies within other disciplines. "We could always look for more. Dance is a great topic, film is another," said Dhingra. Peralta would like to see somebody specifically geared towards Education Studies.
Odo thinks that "a lot of ancillary — maybe unintended — consequences will follow," explaining that the expansion of A/P/A studies could lead to greater "support for … diversity in other areas," including other ethnic studies disciplines. "People who have experienced discrimination themselves, not always, but are likely to know what the experience is like and offer ways to fight back and generate support for [one another]."