News
Economist Devotes Lengthy Career to Teaching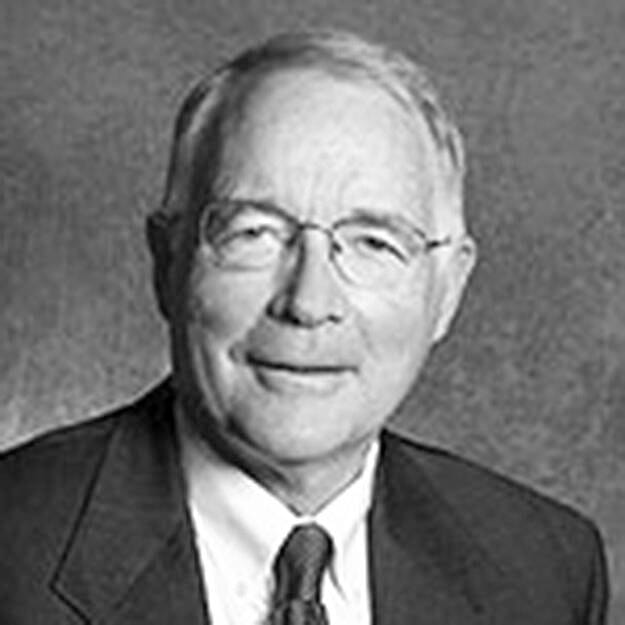 Joseph F. Quinn '69 does not fit the mold of the traditional economist — he is not a distinguished intellectual who studies Wall Street, the workings of industry or the accumulation of wealth and capital itself. Quinn's research instead focuses on what comes after such capital is accumulated: on the why and how millions of Americans end up retiring and affording their post-work lives.
Quinn arrived at Amherst in 1965, and after graduating, matriculated at the Massachusetts Institute of Technology's (MIT) Graduate School of Economics. After receiving his Ph.D., Quinn immediately began working for Boston College (BC) in 1974, becoming a full professor in 1985 and Dean of the College of Arts and Sciences in 1999. During this time, Quinn wrote two books and contributed to over 100 book chapters and journal articles, all the while becoming one of the nation's foremost experts on aging and retirement.
* Developing Interest in Economics*
Economics was, however, never a life-long passion for Quinn. He arrived at Amherst largely by chance, and this theme of happenstance would carry throughout his academic career and professional life. "I applied to Amherst pretty much because my dad went there, and because I liked the size of it and the fact that it wasn't in a big city," Quinn remembers. "It was a lot less thoughtful a process that most people go through today, and I was, in many senses, lucky to pick such a great place."
At Amherst, Quinn was a member of a number of teams, running cross country during his first year while simultaneously playing for the men's lacrosse team during the entirety of his four years at Amherst. In his senior year, Quinn became the team captain, and during his stay in Western Massachusetts, the Amherst lacrosse program consistently ranked among the top 20 programs in the country.
Coming to Amherst without a defined plan, Quinn quickly spread out and explored the various parts of the curriculum, taking courses in a diverse range of departments. However, fate intervened again, and Quinn soon found himself drawn to the economics department after taking a course taught by Professor of Economics Ralph Beals, who showed interest in Quinn and his work.
"I think I basically was interested in studying people," Quinn said, "I could have been happy in any of the social sciences, but economics was the most mathematics-oriented of them. I liked math, [and] I liked studying people, so economics was really the perfect mix for me."
Quinn's natural aptitude for the discipline quickly became evident, and he raced through the major's requirements, impressing several professors along the way.
One of them, Professor Walter Nicholson, noted Quinn's skills, commenting, "I rapidly discovered that Joe was a fine student, but everyone else in the department already knew that. I had the feeling that I was barely keeping ahead of him as I struggled to learn how to teach this rather difficult material."
Early Post-Grad Years Nicholson, impressed by Quinn's scholarship, proved instrumental in Quinn's decision to attend graduate school, pushed him to attend MIT and pursue a doctoral degree in economics. It was in Cambridge, Massachusetts and through a graduate internship with the Social Security Administration (SSA), that Quinn began his lifelong interest in the study of aging and retirement.
At the SSA, Quinn had the opportunity to study a data set completely untouched and unexamined by the nation's economic and academic professionals. "To tell you the truth, good luck again played a part in that," Quinn noted. "I just ran across this fabulous data set that nobody outside of the Social Security Administration had been able to use. When I left, the [SSA] was able to technically continue [taking] me on as an employee, and I was the first person who was able to use this data set."
Quinn had decided early on at Amherst to pursue a career in academia, saying, "I think I learned from some of my professors at Amherst that academia was really a fabulous career, and I couldn't have been more right. I can't imagine a career in which I would have been happier."
Having published his dissertation on the effects of aging across societies, Quinn proceeded to take his first job in academia at BC. "I expected to be there two years and then go somewhere else, but after 45 years I'm still here. I can't imagine a place that I would have been happier than at Boston College," he said.
Boston College Unlike many of his peers in the economic field, Quinn took to teaching with a fervor that remains uncommon to this day. "If someone said, 'From now on, you have to either choose teaching or research,' I would choose teaching in a heartbeat. I like them both, but I really love the teaching," he said.
In his career, Quinn taught courses at both the graduate and undergraduate level. His most recent courses have concentrated on public policy in aging societies and microeconomic public policy issues. Receiving tenure in 1985, Quinn served as the chair of the economics department from 1988 to 1994. This first administrative experience set the stage for his appointment as Dean of the College of Arts and Sciences in 1999. Again Quinn returned to the administration when BC selected him to serve as interim provost from 2013 to 2014.
Despite having to somewhat pull back from teaching and his own research, Quinn truly enjoyed his time in academic administration. "I loved it," he remarked, adding that "it was a very rewarding experience."
Research and Writing Outside the classroom and administration, Quinn has devoted most of his time to his own research on the ways people save and experience retirement in the United States. What has motivated him to continue this work is the constantly evolving set of challenges that many of the nation's retirees face.
Today Quinn is regarded as one of the nation's preeminent experts on social security, retirement and workers who are close to retirement. At the core of Quinn's career and enormous success is a long-abiding appreciation for writing. The opportunity to write was one of the key factors in his decision to pursue a career in academia rather than in the public sector.
Over the course of his career, Quinn has co-written two books, "Passing the Torch: The Influence of Economic Incentives on Work and Retirement" and "The Economics of an Aging Society," in 1990 and 2004, respectively. The former was the culmination of much of Quinn's research prior to 1990 and analyzed the United States' retirement statistics. The latter book focused on the effects that aging has on a society and what happens when societies and their populations age.
In addition to his two full-length works, Quinn has written over 100 journal articles, monographs and book chapters. His more contemporary work has focused on how much less prepared the retiree is for life after work in modern America than in the past. This year, Quinn returned to Amherst for Family Weekend to give a talk sponsored by the economics department, during which he presented his most recent paper, "Challenges and Opportunities of Living and Working Longer."
One of the key findings from his work, posits that the likelihood that an individual will slowly phase themselves out of the workforce through multiple "bridge jobs" is increasing. Quinn sees retirement as no longer a set end date but rather a gradual transition out of the labor market and workforce.
Given the profile of his work and his status and stature within the field of economics, Quinn has been invited to serve on numerous boards and advisory committees throughout his career including the Massachusetts Governor's Council on Healthy Aging, the Employment Working Group and the Foundation for International Studies on Social Security.
Perhaps most notable was Quinn's service on President Bill Clinton's Commission on Reforming Social Security. About this experience, Quinn said, "If you can find anyone in government, in other words, someone who can do something about what you're writing about, and talk, it's wonderful to interact with them."
With an established body of work and a distinguished academic career well underway, Quinn was invited to join the Amherst College Board of Trustees in 2014. During his tenure on the board, he has treasured the experience of serving the college as it undergoes vast physical and structural changes.
"It's one of the greatest experiences that I've had," Quinn remarked. "The board is a dedicated, accomplished, and, frankly, nice group of people… It's as impressive a group of people that I have ever met."
Turning towards the future, Quinn said, "I think that the two things that will continue to be on the plate are social life at Amherst, where there appears to be some concerns, and the whole issue of what admissions is going to look like pending the Supreme Court's rulings on affirmative action … We are very proud of the fact that we want a diverse student body, and nobody beats Amherst on that."
Quinn has both been at the forefront of his field of the economics of retirement and has served as a mentor and teacher to countless students over his years of service. Nicholson summed up Quinn's career, saying "[Quinn's] work on retirement and aging was path-breaking. I got to know him much better over the years and have always viewed him as one of our finest students."
Quinn has not only served as an expert in his field, but has served as an exemplary and humble educator. As one of his colleagues said during his presentation on Family Weekend, Quinn has always been one of Boston College's most popular professors, not only because of his sharp intelligence and groundbreaking work but also for his genuine compassion and enthusiasm for his craft.