Arts & Living
Exploring the Role of Pop Culture Figures in Social Justice Work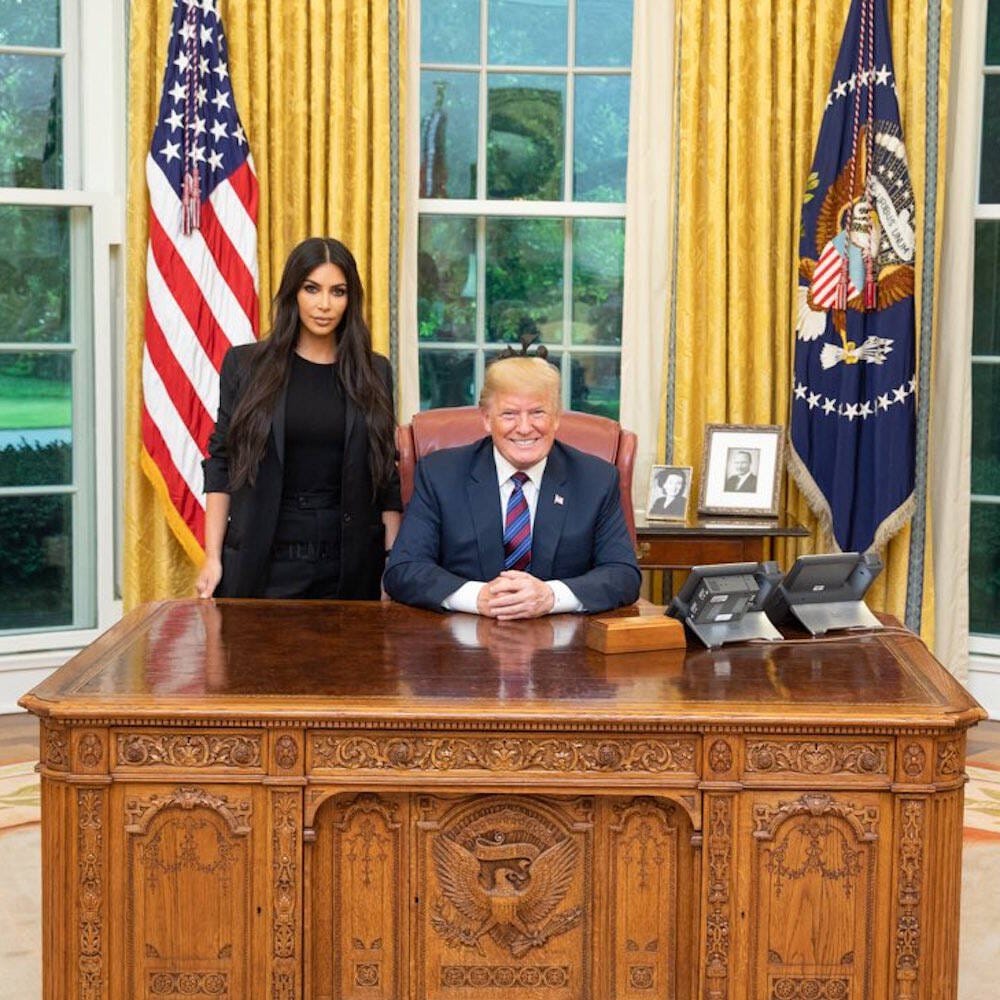 In Vogue's May 2019 issue, cover star Kim Kardashian announced she was pursuing her dream to become a lawyer and would be taking the California bar exam in 2022. Though the reality star did not finish college, individuals do not need a law degree or a college degree to take the exam, according to California's state laws. California is only one of four states that allows individuals to take the bar exam without attending law school.
Kardashian has been participating in the California Law Office or Judge's Chamber program since July. In this program, individuals become "law readers" by apprenticing with a practicing lawyer for a certain number of hours each week. After one year of this apprenticeship, individuals take what's known as the "baby bar." After passing that test, they can continue to study law for the next three years.
Kardashian has been apprenticing with mentor lawyers Jessica Jackson and Erin Haney of #cut50, a prison reform organization. CNN's Van Jones, who co-founded #cut50 with Jackson, had glowing words for the reality star, in an interview with People: "[Kim] is so prepared, she is so passionate, she reads the letters that she gets, and is always trying to figure out how to be helpful … She is like a sponge. We are having to work to keep ahead of her. Kim Kardashian is outgrowing everybody right now."
Jones also noted that she is the daughter of "a very accomplished lawyer." Kardashian's father, the late Robert Kardashian Sr., was one of O.J. Simpson's closest friends. Kardashian Sr. was recruited to his defense team — known as the "Dream Team"— in the seminal trial of the 20th century. Made up of Kardashian, Johnnie Cochran, Robert Shapiro, F. Lee Bailey and Alan Dershowitz, the defense secured a "not guilty" verdict for former NFL star Simpson, who later lost a wrongful death suit in a civil case. But Kardashian states that her interest in pursuing law occurred much more recently: in June 2018, she played a critical role in seeking clemency for Alice Marie Johnson, who was sentenced to life in prison for a non-violent drug charge. In a highly publicized (and often derided) photo, Kardashian poses with President Donald Trump, whom she met with in the Oval Office to discuss Johnson's case. By obtaining a legal degree, Kardashian hopes to have a thorough knowledge of the mass incarceration system in order to contribute toward meaningful prison reform.
Inevitably, Kardashian received much blowback to her announcement, with many people labeling her "privileged" and many comments telling her to "stay in her lane." In an Instagram post responding to this criticism, Kardashian argued, "I want people to understand that there is nothing that should limit your pursuit of your dreams, and the accomplishment of new goals. You can create your own lanes, just as I am." Though the first part might ring a little hollow, as Kim and her family's immense wealth make it much easier for her to pursue her dreams, there is something to be said about creating one's own lane and about the criticism Kardashian has received. Inherent in the criticism is the belief that Kardashian — who rose to fame through a sex tape — should not be allowed to practice an avocation of high esteem. She is the ultimate (albeit famous, rich) example of being branded with the scarlet letter. With such a huge platform, why shouldn't Kim Kardashian be allowed to wield her enormous privilege to do good?