Arts & Living
Haus of Heartbreak: The Remnants of Past Relationships Still Stir Us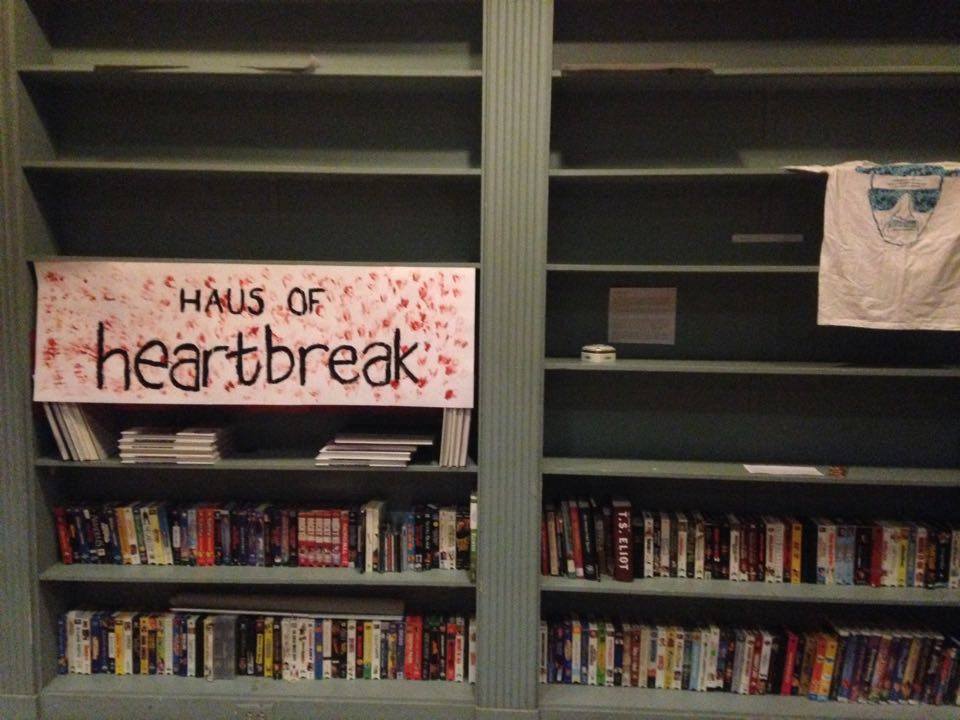 Have you ever sorted through the miscellaneous contents of your room and realized that you are unwilling to part with far too many items? Have you ever realized the extent to which your hoardings are directly tied to individuals that are no longer critical players in your life? Alisa Bajramovic '18 brought this concept to the forefront on Saturday night with her Marsh Arts House project.
While adventuring through Croatia this summer, Bajramovic visited the Museum of Broken Relationships in Zagreb. This exhibition put the otherwise intangible concepts of love and loss on display through both objects and writing. Barjamovic said this challenged her conception of museums as holding only pristine exhibitions of highbrow, professional artwork. In contrast, this museum showcased the artifacts of ordinary individuals that related to their lived experiences. This museum combines two of Bajramovic's self-described greatest passions: writing and love. Thus, the Museum of Broken Relationships planted the seed for Bajramovic's personal take on its vision: the Haus of Heartbreak.
As a requirement for living in Marsh Arts House, each resident must provide some artistic contribution to the community. The narratives that we construct around experiences of love, loss and reflection have always fascinated Bajramovic. She wanted to examine the concept of confronting love and loss and trying to make sense of it at Amherst. The Haus of Heartbreak consisted of a small group of individuals that presented their objects of attachment and discussed their own experiences with love and loss. She limited the group to Marsh House residents and close friends to foster an intimate space where people would feel comfortable sharing and presented the exhibition as a source of catharsis, humor and/or good storytelling.
On Saturday night, visitors entered the cozy, old Marsh library that was filled with the smell of freshly baked, heart-shaped sugar cookies. Gentle music played in the background. Around the room, Bajramovic had artfully placed individual artifacts with corresponding personal reflections for people to peruse. When it came time for individuals to share their own artifacts with the group, the aesthetically pleasing environment transformed into one that was profoundly emotional.
Bajramovic told me that, the extent to which people allowed themselves to be vulnerable far transcended her expectations. People shared their stories so candidly that the entire room was moved to tears several times throughout the evening. The stories of love and loss took many forms — estrangements, bitter breakups and amicable partings — yet they all carried the same underlying quality of being felt, currently, now and indefinitely. The room was perceptibly altered by the catharsis that this space allowed. Bit by bit, the individuals in the room revealed parts of themselves to their friends and co-residents. Naima Moore '18, a participant in the Haus of Heartbreak, said the atmosphere of compassion that allowed people to be honest and exposed. "I never imagined that by simply sharing a story of an object from past lovers and loved ones could evoke such an intimate atmosphere," she said. "It was an incredible experience — one that reminded me that love is such a universal entity, as is the pain it often comes with." Bajramovic said this allowed everyone to know and to understand one another in ways that they had never done before.
I can only hope that Bajramovic will host future exhibits that can further reach the individuals around us.